Review the key things you should be considering before agreeing on one of your biggest purchases, your car.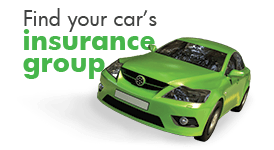 Your car. It gets you to work, it gets the kids to school and it brings home the weekly shop.
It ferries around school football teams and wannabe musicians and gets your pets to the vet.
It's there in case of emergencies, and it's there for a leisurely Sunday drive.
In short, it plays more of a role in your life than you might think. And it's also one of the biggest purchases you'll ever make.
It's vital, then, to make sure you choose a vehicle that fits with your everyday life and your bank balance.
But according to Which?,† as many as 31% of drivers regret buying their latest car because they didn't do enough research about it, or didn't consider how it would affect their lifestyles.
See also:
Should I buy or lease a car?
It's common sense to ask a car dealer a raft of questions about a car before you buy it, but - to avoid falling into the same trap as those 31% of motorists - here are the questions you should ask yourself before you buy.
Do I even need a car?
Your instinctive answer might be 'yes', but think carefully about how often you use your current car, or be honest about how often you'll use a new one.
Owning a car is expensive, and if you only plan to use it for the weekly shop, or for commuting to a workplace well served by public transport, you might find you could save a considerable sum by looking at alternatives to car ownership instead.
What will I be using it for?
Will you be undertaking long drives on motorways or doing lots of start-stop journeys in a city?
Clearly, different makes and models are better suited to particular needs than others, and there's little point buying a large, luxury car if you'll be doing a lot of city driving, just as you might want to consider something more comfortable than a value compact if you'll be on the road a lot.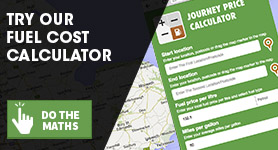 Also, consider your annual mileage and calculate the fuel economy of any car you're interested in.
If you'll be covering a lot of ground, you'll be more thankful for a model that gives good miles to the gallon than for any shiny extras salesmen might offer to hook you in.
Who's going to be using/riding in this car?
If the car is for you and you alone, great. If, however, you'll be sharing it with a partner, or using it to transport kids or elderly people, then you must consider their needs, too.
Obviously a sleek, sporty number will be inappropriate for ferrying the kids to football practice - instead consider a vehicle with adaptable seating.
Similarly, ageing relatives may not be be happy climbing into a big 4x4, so you could look at cars with reverse opening doors instead.
What features do I want and need?
How important are electric windows to you? Do you want a built-in sat-nav system? Do you really need a seat-heating function?
See also:
Car finance and loans
Car insurance write-offs
Make a list of all the mod-cons you're not prepared to scrimp on before you hit the dealerships and stick to it.
Salesmen will do their best to talk you round on metallic paint, alloys and swish stereo systems, but if you've already vowed to opt out of such added extras then you'll be less easily persuaded into buying them, saving yourself a pretty penny in the process.
Where will I be in five years' time?
A car is a long-term investment. Factoring in tax, car insurance and fuel prices, most people can't afford to change their vehicles too frequently, so consider how your life plans might impact on the kind of car you should buy.
For example, if you're single and have no imminent plans to settle down, you can probably pick and choose as you wish.
If, however, you're newly married, you might soon be hearing the pitter-patter of tiny feet and you should take this into account when choosing a model.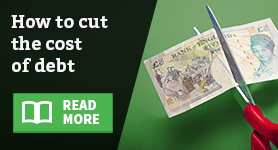 Can I actually afford this?
Thanks to the raft of credit and finance deals available to car buyers, the prospect of owning a shiny new vehicle is never far from reach.
However, before you commit to any kind of payment plan - whether it be an outright purchase or payments by monthly instalments - you need to be sure you can genuinely afford to sign on the dotted line.
If doing so is going to leave you dangerously out of pocket, or worse, put you into spiralling debt, then walk away and consider other options, whether that be a different car or dealership, or even if you really need a new car at all.
Have you shopped around?
You've decided that, yes, you need a car, and you've thought long and hard about the one that's going to best fulfil your needs at a price you can realistically afford. But have you shopped around?
It can be tempting to jump at the first good deal you come across, but car dealers are keen to secure sales, and will often go a bit further in sweetening the deal (such as throwing in the swish stereo you'd already talked yourself out of buying).
Be sure to consult at least three dealers before parting with any cash, to be sure you're getting the most for your money.
By Rachel England