Understand the practical, legal and car insurance implications before teaching a newcomer behind the wheel how to drive.
Key points
Legally you're considered in charge of the vehicle while you're supervising any learner driver
Be sure that you pass the age and driving requirements before supervising
Check your car insurance policy carefully to ensure you're covered to take out a learner
What could be more fulfilling than passing your road knowledge on, perhaps to your son or daughter?
In theory it seems like the ultimate joint activity.
In practice, it's a huge responsibility that could actually get in the way of a learner's journey towards a full driving licence.
No matter how experienced you are behind the wheel, tests have changed dramatically over the years.
You need to understand what a new driver has to learn and what the legal implications are before you consider becoming a teacher yourself.
Legal considerations
The basics
The learner must hold a provisional licence before they start any lesson, private or professional.
Supervisors must be aged 21 or over and must have held a full driving licence for at least three years.
Who's in charge of the vehicle?
Legally you're considered in charge of the vehicle while you're supervising any learner driver. However, different traffic offences will affect different licences.
For example, if the learner breaks the speed limit under your supervision, their licence will be endorsed. However, if you're spotted on your mobile phone while supervising, then your licence will be affected.
The same law applies if you have to wear glasses to drive and are caught not wearing them while supervising.
See also:
Regardless of whose licence is affected, always treat your supervising role as if you're behind the wheel yourself.
Insurance
It's illegal to supervise a learner driver without fully informing the vehicle's insurance company, ensuring that they know the learner has a provisional licence and that car insurance cover is in place.
The learner must either be insured as a named driver on your vehicle's policy or, if they're learning in their own car, they must be insured as the main driver, and the supervisor must be insured as a named driver.
L-plates
Don't forget the L plates! Not only is it illegal to allow a learner behind the wheel without them displayed, but it will also help other drivers.
They'll be able to keep their distance which, in theory, allows for a smoother, less stressful driving experience for the learner.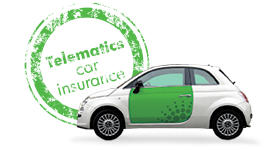 Also, don't forget to remove the L plates!
The Highway Code states that plates should be removed or covered while a learner isn't driving, so remove them after every lesson.
Motorway
Even if you adhere to all of the above, there is one place where you can't supervise a learner's driving - the motorway. Learner drivers must stay off it.
Passengers
It's not advisable in the early stages of this experience, but it's worth knowing that it's perfectly legal for a learner driver to carry passengers during supervision.
As a supervisor, however, you must always be in the front passenger seat.
Payment
Did you know that it's illegal for anyone besides a qualified driving instructor to receive payment or reward for giving driving lessons?
Before you start teaching a learner…
Firstly, ask yourself can you do it? How do you feel when other people are driving? If poor, ill-thought or erratic driving makes you anxious or outraged then this really might not be for you.
Your supervised sessions should be structured to develop and fine-tune your learner's skills and not to cut corners on any lessons
How are your communication skills? Can you negotiate a learner through a dangerous situation with your voice alone? It doesn't suit everyone.
Driving instructors are taught how to calmly communicate concise, practical instructions in all situations.
Plus they can deliver them with the confidence of dual controls!
Liaise with your learner's driving instructor. It's usually a good idea for the learner to start their driving adventure with some professional lessons before they start practising under your supervision.
Both parties will feel a lot more confident that a grounding in the Highway Code, clutch control, smooth acceleration and gear changing has already been given.
Why not develop this discussion with your learner's driving instructor by undertaking a series of refresher lessons yourself?
Research advanced driver courses or, perhaps, consider the emerging range of new support classes being offered by major driving schools.
Designed to bring you up to speed with today's driving standards, they'll also remind you of technical skills that you may have forgotten.
Above all, please do not treat this as a money-saving exercise.
Lessons aren't cheap, but the learner is about to enter a complicated, potentially dangerous new world.
Your supervised sessions should be structured to develop and fine-tune your learner's skills and not to cut corners on any lessons.
Changes to the driving test
The driving test is constantly being changed and developed. Here are just a few examples of things which may have changed since you passed yours.
The theory test
The theory test has undergone various changes since it was established in 1996.
Updates include the Driving Standards Agency's rule on not publishing the questions, encouraging learners to gets to grips with all of the Highway Code, rather than just learning the multiple-choice questions.
The hazard perception test
Established in 2002 with an aim of encouraging early reading of the road ahead, hazard perception is part of the theory test.
It involves studying a series of videos from a driver's perspective and being asked to identify the hazard as soon as possible.
Show Me Tell Me
Introduced in 2003 and developed further in 2013, the Show Me Tell Me questions are asked by the examiner following the standard sight test.
Did you know...?
Drivers who amass over 16 minor points in the course of the driving test will be failed
Intended to increase the learner's basic knowledge of vehicle safety, Show Me Tell Me subjects include how to identify possible problems with an engine and basic car maintenance.
Independent driving
Since 2010 driving tests have included 10 minutes of independent driving.
An examiner will show the learner the route on a basic map and the learner has to demonstrate how to negotiate the journey by following signs and the instructions they've been given.
Manoeuvres and minor faults
In 1999 the three-point-turn, reverse park, emergency stop and right-hand reverse manoeuvres were adapted, meaning that only one or two are now picked at random.
This was the same year that the test was extended and made to include a new rule that fails drivers who amass over 16 minor points.