Find out what to do if your vehicle has mechanical trouble, some steps to try to prevent it, and the sort of breakdown cover you should consider for your car.
A little forward planning can ensure that you're not left (quite literally) in the dark
Would you know what to do if your car breaks down? It might sound obvious - you'd use your breakdown cover to call for help then sit tight, right?
Well, there's more to it than that, and it's important to know how to keep yourself and your family safe whilst waiting for assistance to arrive or while fixing the problem yourself.
As with many things in life, preparation is the key. Breaking down in your car can be scary and frustrating, especially if you're travelling with young children, but a little forward planning can ensure that you're not left (quite literally) in the dark.
Preparations before you travel
Make sure that basic maintenance on your vehicle is up to date. Check the oil and water regularly and keep an eye on your tyre tread. The legal minimum is 1.6mm but ideally the tread should be 3mm.
If you don't know your dipstick from your drive shaft, get learning with our essential motoring checklist. Simple checks are more straightforward than you might think, whereas refusing to peek underneath your car bonnet could lead to a lot of trouble.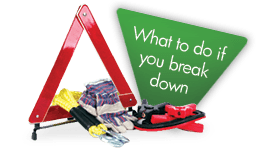 There are extra cold weather checks that could help prevent a breakdown. Our guide to winter driving shows the specific things you need to know as the nights draw in, and how you should adjust your driving to suit the wintry conditions.
Pack a box of 'breakdown' items in the boot, tailored for each season (but remember that having lots of heavy items in your boot will decrease fuel economy, so don't pack the kitchen sink!).
Essential items should include:
Warm and rainproof clothes, plus hats, scarves and gloves
A fluorescent jacket for daytime and a reflective jacket for night
Blankets
Sun cream and sun hats
A first aid kit
Non-perishable food, such as sweets or chocolate. Take plenty of bottled water, plus pre-prepared bottles of formula milk if you're travelling with a baby
A torch, plus spare batteries
A red warning triangle (note this must never be used on the motorway)
Anti-freeze, an ice scraper and de-icer
A shovel, if you have room
If you're pregnant, especially in the third trimester, details of hospitals along your route or the number of your midwife or antenatal unit
Your breakdown membership details and a fully charged mobile
Never attempt to fix a problem on the hard shoulder
If you're travelling with children you might also want to pack a few extras to keep them occupied, such as:
Sketch pads and felt pens
Books
Travel games or Top Trumps
Before you set off, make sure that your breakdown cover is up to date.
Plan your route
It sounds obvious, but check your route with a map or online before you set off. Equipment such as sat-navs can be a real benefit to motorists but it's advisable not to rely solely on them.
Plan in advance and have a back-up, such as printed or written directions and a map.
Factor in a 15-minute break for every two hours of driving and make sure you have enough fuel, or know where the filling stations are along your route.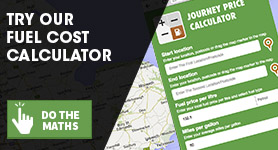 If you break down on the motorway
The motorway or a dual carriageway can be a frightening place to encounter a problem with your vehicle. If possible, drive to the next exit, leave the carriageway and find a safe place to park up.
If it really isn't possible to get as far as the next exit, pull onto the hard shoulder as close to the barrier or grass verge as you can, and put your sidelights and hazard warning lights on.
Leaving the car might be the last thing you want to do, especially if it's dark or you're on your own. But it's essential, as there's a real chance of your parked car being hit by another vehicle travelling at speed.
Make sure all passengers exit the car via the passenger doors, leaving at least one door unlocked. Get everyone behind the safety barrier if there is one, or get them to climb a little way up the embankment.
The exception is animals; it's safer to leave pets in the car in case they run onto the carriageway.
See also:
Driving safely with a pet
Get emergency items out of the boot as quickly and safely as you can, then join your passengers and call the breakdown service.
Mobile apps are available which enable you to give your exact location to the breakdown service.
If you don't have a mobile, walk to the nearest emergency roadside phone by following the blue and white marker posts.
If you feel you're in danger from another person, get back into your vehicle and lock the doors, getting out again once you feel that the danger has passed.
Never attempt to fix a problem on the hard shoulder and never attempt to cross the carriageway on foot.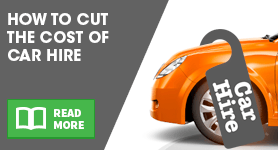 If you break down on a minor road
If you're not on a major road when your car starts playing up, see if there's a side street or car park you can pull into.
From here you can call for assistance and, if you're lucky, there'll be a cafe close by in which you can wait. If not, wait in or by the car, so long as it's safe to do so.
If you're on a busy road, pull over as close to the left as possible with your hazard lights on. Think first and foremost about the safety of yourself, your passengers and other road users.
Get out if you judge it to be safe, and place your red warning triangle at least 45m behind your vehicle. Make sure children and animals cannot cause a distraction.
Carry out repairs only if it's safe to do so and you can be sure that children will remain in a safe place whilst you fix the problem.
A common assumption is that lone women and families are automatically classed as a priority by the breakdown services, but this isn't necessarily the case.
It might be safer, for example, for a family to wait for help in a well-lit car park than for a man to wait on the hard shoulder.
But it's still important to inform the breakdown service if you're pregnant or if you have children with you, so they can prioritise based on the full facts.
Be safe
Wherever you break down, if you think you're in real danger it's important to call the police immediately, for your own safety and for that of other road users.
If the situation warrants it, phone 999 first and then the breakdown service. Remember that the non-emergency police number is 101.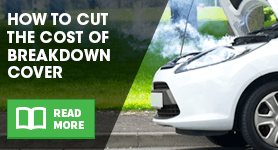 Things to consider
Failing to keep your car properly maintained could invalidate your breakdown cover and even your car insurance, leaving you left out in the cold in more ways than one.
Taking simple steps can minimise the risk of breaking down in the first place, and give you the confidence to cope if it does happen.
By Rebecca Lees