Over two thirds of drivers want the government to keep private companies in check and take action on rogue firms.
New research* from GoCompare car insurance has found that a quarter of UK motorists have been given a Parking Charge Notice from a private parking company.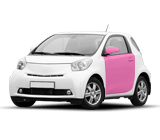 These out-of-luck drivers have been fined £56 on average for breaking the rules of private car park companies and some have even been intimidated into parting with their cash.
In fact, more people are caught out by private parking firms than those that incur local authority Penalty Charge Notices.
And 8% of drivers don't realise there's a difference between the two, which suggests they might not know how to treat the notice if they believe it's been unfairly issued.
Penalty Charge Notice and Parking Charge Notice – what's the difference?
A Penalty Charge Notice is given by the local authority, which usually means a driver has broken a Traffic Regulation Order or bylaw, like parking on a double yellow line or in a no parking zone.
These notices are enforceable by law but can be appealed.
A Parking Charge Notice is issued when an alleged offence has happened on private land. Parking your car on their land creates a contract between the motorist and land owner.
If they think you've breached one of their rules, they may issue you with a Penalty Charge.
Penalty Charge Notice case studies
An unsuspecting motorist parked in a shopping centre, not realising parking was banned after 7pm as the gates were still open.
Even though the motorist was only there for six minutes, they were issued with a Parking Charge Notice of £100.
In another case, a driver was also handed a £100 Parking Charge Notice after breaking down in a supermarket car park, despite the fact a recovery vehicle was clearly assisting their car.
It's clear though, that disgruntled motorists all over the UK aren't willing to take potentially unfair charges at face value.
So, where are you likely to get caught out?
Shopping centres, supermarkets and retail parks were the most common hotspots, with 50% of motorists having received their parking tickets there.
15% of drivers incurred Parking Charge Notices in privately-owned town and city car parks, while 12% came back to a ticket when parking at hospitals or clinics.
Unsurprisingly, 56% of motorist believe hospitals should be banned from using parking management companies.
Leisure centres and train stations were also ticketing hotspots, with 5% and 4% respectively.
Most common reasons for getting a ticket?
The top reason for getting a Parking Charge Notice, experienced by 35% of drivers, was due to overstaying the free parking time limit.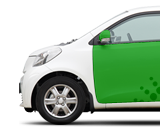 24% stayed longer than the time paid for, while 14% were confused by poor signage.
Another 13% didn't realise they had to pay for parking and 9% were issued tickets for not parking within the designated space.
Other reasons included parking in reserved spaces or resident's only permit zones, not being able to get a ticket due to an out of order machine and not being able to complete an online payment.
Dodgy tactics
Alarmingly, 43% of motorists surveyed felt that private parking companies were using intimidation to coerce them into coughing up the cash.
15% claimed to have received threatening letters from solicitors and 21% had threatening letters or phone calls from debt collection agencies.
Tackling the parking fine problem
To combat this, 63% of motorists believe the government should crack down on private car park management companies' powers, while 53% think these firms should be regulated by the government to make sure their charges are just and reasonable.
Many motorists and consumer groups would like to see private car parking management companies properly regulated to ensure that the charges they issue are just and reasonable.
No one can argue with getting a ticket for not paying for parking when it's obvious you should be or for paying for one hour and staying for two.
However, it's clear that many motorists believe the way some car parks are operated is not with a view to managing them efficiently but to generate substantial revenue through opportunist 'penalty' charges.
Motorists are being preyed on by unscrupulous parking management companies and although many drivers are fighting back by appealing and refusing to pay unfair parking charges it can be time consuming and worrying when threatening solicitors' and debt collection agency letters start arriving.
With this issue affecting hundreds of thousands of motorists every year it is about time the Government stepped in and held rogue parking management companies to account.
What can you do if you're given a Parking Charge Notice?
If you've been given a justified notice, then you'll be better off following the lead of the 26% of motorists that pay up quickly to take advantage of a discounted charge.
If you believe you've been wrongly ticketed, the notices should give you information on how to appeal, but you need to act quickly as it's likely you'll only have a limited time to do so.
If your appeal is turned down, you might want to reconsider paying the fine.
However, if you still believe you're in the right of have extenuating circumstances, then there are various online organisations, like donotpay.com and PenaltyChargeNotice.co.uk which might be able to help.†
They have information on things like your legal rights, what powers the private parking company has and circumstances which penalties and charges may be avoided. For example, inadequate or confusing signage is one of the main gripes when it comes to unfair parking fines.
We've also got some information on parking laws and what to do if you get a ticket, are clamped or towed away.