Parked up: Only 22% of people were using their cars during Covid lockdown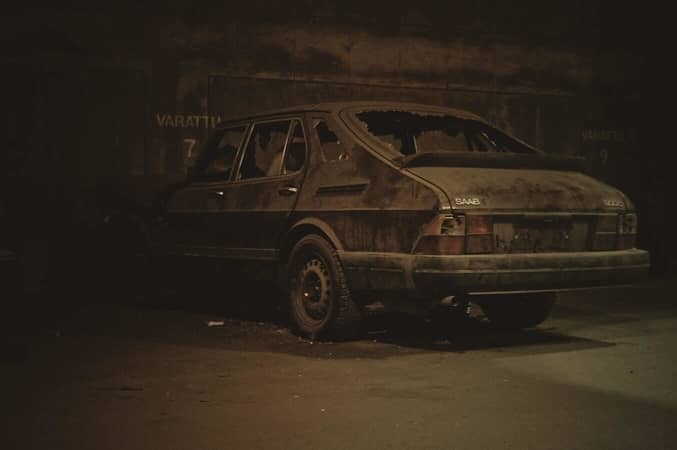 Data has revealed that only 22% of the UK were driving their cars during the height of the Covid-19 lockdown. Our research - which looked into how people were using a range of vehicles to get around throughout the coronavirus outbreak - suggests that people stopped using their cars from as early as 17 March 2020, five days before lockdown was officially put in place.
The numbers of cars on the road only decreased from then on, with up to 78% of the driving population leaving their vehicles parked up and out of action.
We look into how other modes of transport have fared over the past few months of Covid uncertainty.
Only 4% of travellers used trains during April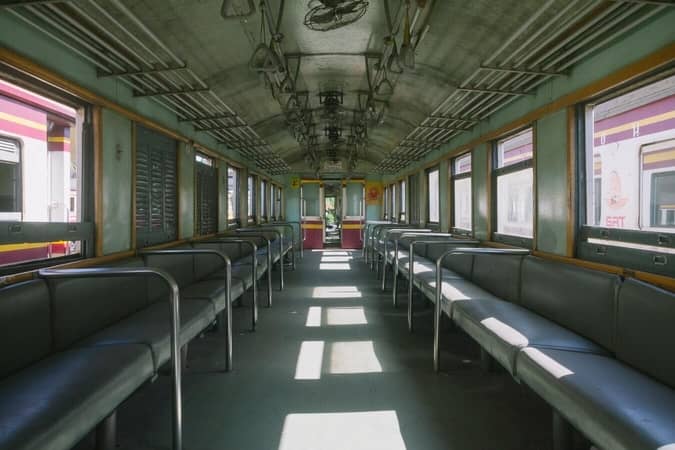 Cars weren't the only vehicle that took a long rest during lockdown, as only 4% of people were using trains towards the back end of April. According to National Rail, trains were 96% empty between the 24th of April and the 5th of May, with government advice suggesting that we limited travel unless for essential reasons. By the 23rd of June, when lockdown was initially eased, only 15% of travellers were using trains, suggesting people still felt more comfortable in the bubble of their cars - 74% of people were back driving by the same time.
| | | | | | | | | | |
| --- | --- | --- | --- | --- | --- | --- | --- | --- | --- |
| Date1 (weekends and bank holidays in grey) | Cars2 | Light Commercial vehicles2 | Heavy Goods Vehicles2 | All motor vehicles2 | National Rail3,4 | Transport for London Tube5 | Transport for London Bus5,7 | Bus (excl. London)6,8,9 | Cycling10-12 |
| 23/06/2020 | 74% | 87% | 94% | 78% | 15% | 15% | 34% | 23% | 182% |
With the government now encouraging people to get back into office, trains being used for commuting could well increase. However, as social distancing measures remain in place, the number of people able to board a train will be reduced and the practicality of public transport will still be an issue.
Bus usage fell as low as 10% as lockdown started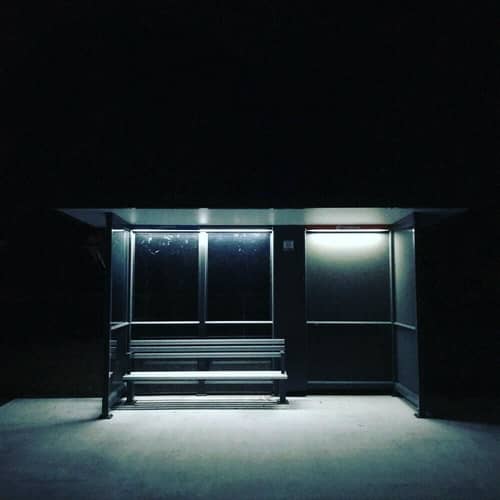 Another mode of transport to take a hit during April was buses. Only 10% of people felt comfortable using them in the first full month of lockdown, and although that number has risen since, it still only sits at 39%. Transport that requires you to be in close proximity to other people has understandably been avoided by many, and it could be some time before we see figures back up to 96% - the average throughout March before Covid struck.
| | | | | | | | | | |
| --- | --- | --- | --- | --- | --- | --- | --- | --- | --- |
| Date1 (weekends and bank holidays in grey) | Cars2 | Light Commercial vehicles2 | Heavy Goods Vehicles2 | All motor vehicles2 | National Rail3,4 | Transport for London Tube5 | Transport for London Bus5,7 | Bus (excl. London)6,8,9 | Cycling10-12 |
| 23/06/2020 | 34% | 41% | 62% | 37% | 5% | 5% | 17% | 10% | 158% |
Many forms of public transport have signage in place advising you to walk, cycle or stay at home when possible. While buses may be back on the roads, they're still actively encouraging people to avoid them.
Cycling saw a dramatic rise as people looked for daily exercise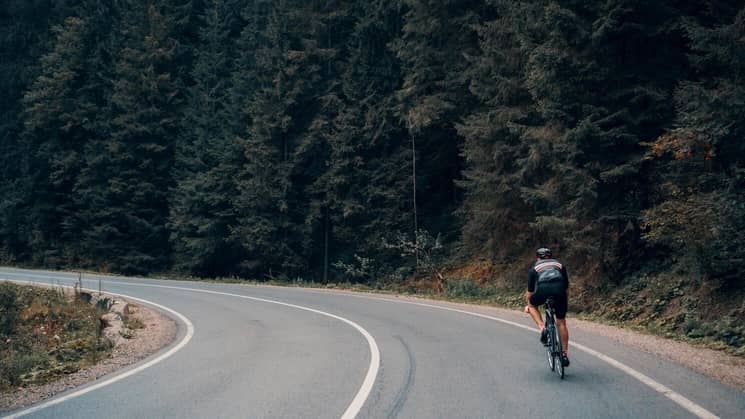 The only way of travelling to see a positive outcome since Covid has been cycling. The ultimate in terms of isolated commuting, on the 26th of April bike usage was up to 349%, showing people's desire to get out of the house and get around.
Another reason for cycling's popularity could well be exercise. With only an hour a day allowed during lockdown, many people were seen jogging or biking throughout the quieter than normal streets.
During the same time only 32% of people were using their cars, while 4% were active on trains and buses. With these almost empty roads, cyclists new and old had new space to get out and enjoy themselves, showing off their expensive bikes or dusting off their unloved ones.
Weekday driving was more popular than weekend throughout peak Covid-19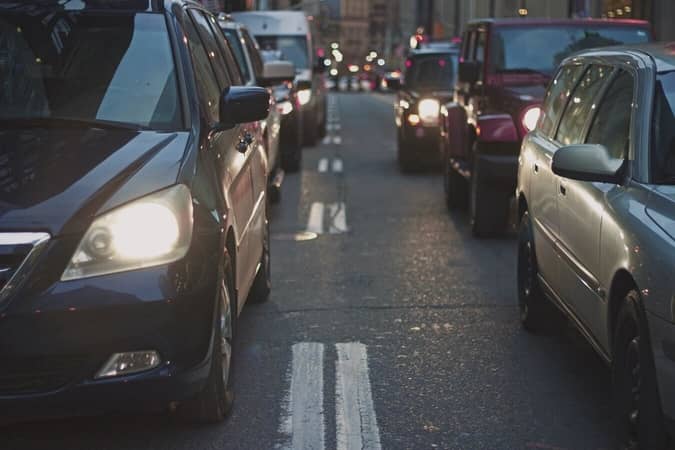 Throughout lockdown, an average of 43% of drivers used their cars during the week, compared to only 37% at weekends. With many workers either furloughed or falling out of work due to the pandemic, daily commuting was down from an average of 95% during pre-Covid March, suggesting that almost half of commuters were instead staying at home.
With many businesses now reopening, we're seeing more and more cars back out on the roads. The figure finally reached 100% on the 2nd of August, four months after lockdown began.
Monthly averages show how Covid changed commuting
| | | | | | |
| --- | --- | --- | --- | --- | --- |
| Month | Car | Train | Tube | Bus | Bike |
| Pre-corona* | 97% | 104% | 88% | 94% | 106% |
| March | 77% | 62% | 50% | 53% | 72% |
| April | 33% | 5% | 5% | 11% | 173% |
| May | 50% | 6% | 6% | 14% | 216% |
| June | 69% | 13% | 13% | 20% | 168% |
| July | 83% | 24% | 22% | 33% | 147% |
| August | 91% | 34% | 32% | 43% | 128% |
*Pre-corona represents the average taken from 9 March 2020 - 16 March 2020
Monthly averages for vehicle usage show how lockdown impacted the way we get around, with April seeing travel plummet to as low as 5% on trains and the London Underground. Cycling reached unprecedented highs during May, with usage hitting 216% as people found new ways to exercise and get from A to B.
Average car usage dropped down to 33% when lockdown first hit, but has gradually risen again until August - where it overtook its pre-lockdown figures with a score of 91%.
Our data shows that public transport is still bearing the brunt of Covid uncertainty, with numbers still way below where they were in March.
Commuting during the 'new normal'
While travelling throughout the UK has become easier in recent weeks, there's no way of predicting how things will look as we move forwards. Certain areas are still under local lockdown, with government advice being to follow local rules when travelling into those regions.
Guidance has also been put in place for people who have to use public transport. This includes trying to avoid the busiest routes and rush hour times, sanitising your hands before and after a journey, not touching your face while travelling, touching fewer surfaces and avoiding talking loudly.
It has also become the law to wear a face covering when using public transport, while buses, trams and trains are all keeping their windows open to improve ventilation.
Finally, when it comes to securing yourself a seat, your options may be limited. You're only allowed to sit with people from within your social bubble, with many seats being cordoned off. The advice is also to sit back to back with people where possible to limit the amount of air passing from person to person.
How to care for an unused car
Has your car been sitting unused during lockdown? While it might have saved you a fortune on fuel, the costs could well add up if you need to fix any problems.
Here are our top tips for making sure your car is road ready before driving it again.
Go for a spin - If you've not driven for a while, it could feel a little strange getting back behind the wheel. Go for a short drive somewhere you're familiar with before heading out on a big journey



Check your tyres - Sitting still does your car tyres no favours, so be sure to check their pressure before heading out. If necessary, pump them up and monitor their pressure over the next few days to check for any leaks.



Test your battery - If your car has been sitting idle, your battery is likely to run into issues. However, with the shock test, you'll be able to spot them pretty quickly. The shock test involves driving for a little longer than usual to ensure the battery is fully charged. A 3-5 mile trip should do the trick. If you notice anything unusual, you'll be near enough to home to get it fixed without having to find a garage in unfamiliar surroundings.



Top up your fluids - Make sure all your fluids are topped up, such as oil, screenwash, engine coolant and - of course - fuel. You don't want to be caught short on the motorway.



Stay alert - Take a mask with you everywhere you go. It's now mandatory to wear a face mask in stores, so consider putting one in your glove compartment in case you need one while out driving.