Holidays of the future: Research suggests driving may overtake flying for European breaks
As lockdown gradually begins to ease, interest in holidays is suddenly being piqued again, with millions of us having been stuck indoors for the past few months and keen to catch some sun.
But with social distancing measures still in place across most of Europe, getting to those holiday destinations could be a challenge for the foreseeable future. At GoCompare we wanted to see which form of holiday travel would be best - flying, driving or catching a train?
Our research analysed the cost of flying and driving from London to key tourist destinations across Europe, taking into account the price of tickets for flights and fuel, ferries and any tunnel tolls for driving.
For anyone looking to holiday abroad, it's everything you need to know.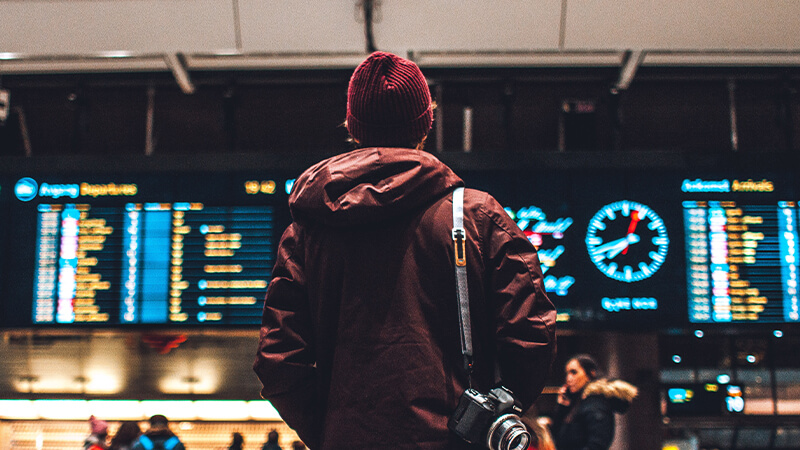 Data shows that flying is cheaper than fuelling your car or hopping on a train
Thinking of travelling to Europe in the coming months? The results show that flying is by far the cheaper option, with an average round trip from London to key European destinations costing you £239 by plane compared to £345 by car.
A trip to Rome for example would cost you £349 by car, including fuel and the cost of a ferry, but only £264 by plane. A flight to Venice would also save you money, with driving costing you £81 more than the journey by plane. In fact, most major European cities would be much more affordable to access by air, saving you both money and a long stint behind the wheel.
However, that's just for one person. When you take into account family holidays, the car becomes much more cost effective. For a family of four, a flight to Rome could cost you £1,056, while you could all fit in a car without spending any more.
Of course cost isn't the only consideration when it comes to travelling abroad - time also plays a crucial role as you look to make the most of every minute of your holiday. Flying also wins this round, making your journey much faster and potentially less stressful than driving around busy foreign streets.
The choice is up to the tourist: If you're willing to spend a little more time in the terminal, you could easily make it up while travelling.
The results are in: See how much you could save on our European travel map
*Savings per round trip when travelling by air versus car
Prices are calculated from London
Savings by air
Loss by air
Plan your post-pandemic journey with our interactive table
Compare three modes of travel to the big European cities
Durations for flying include airport waiting times
Reveal More
Driving through Europe: Priceless memories could make up for the cost of fuel
While driving to your European holiday might cost you more money, the things you see along the way could make it more than worth it. A drive to Venice would see you pass through the gorgeous city of Strasbourg, famed for its sensational gothic cathedral and unmissable botanical gardens, making it an incredible location to rest up for a night or two.
Meanwhile a journey to Berlin could see you stop over in Dortmund, Germany's third largest city and self-proclaimed 'city of sport'. Time your trip right to form part of the yellow wall - the city's football mad army of fans who created an atmosphere you'll never forget.
One of the longest drives on your list would be the journey to Istanbul. While this would take you over a day, it would be the perfect excuse to turn a drive into a road trip, with stops throughout incredible European destinations. Depending on the route you took, you could spend a night in Paris, Vienna or Prague, ticking off three must-see destinations on the way to an unbelievable time in Turkey.
The five cheapest drives to Europe
London to Brussels

£136.32 round trip

Time: 4 hours 44 mins

London to Paris

£149.29 round trip

Time: 5 hours 45 mins

London to Rotterdam

£159.01 round trip

Time: 5 hours 50 mins

London to Amsterdam

£170.36 round trip

Time: 6 hours 18 mins

London to Dublin

£171.17 round trip

Time: 8 hours 29 mins
The cost of travel versus the cost of emissions
One surprising outcome of our research was how low in emissions flying was compared to travelling by car. Despite planes' huge fuel tankers, the amount they used to travel relatively short distances was lower than cars for every journey we calculated.
A flight to Athens, for example, would use up 0.38 tonnes of Co2 via plane, but 0.58 tonnes would be used in a car. This can be explained by the distance travelled between both modes of transport, with planes having the advantage of being able to go much faster and travel in a straight line.
If low emissions are at the forefront of your minds, your best bet would be to use the train network. As trains are electric, their Co2 output is minimal, with the aforementioned trip to Athens only using 0.14 tonnes. However, with government advice being to avoid public transport where possible, it could be a while before you can travel in such an environmentally conscious way. The price of train fares should also be considered, with them proving to be by far the most expensive way of getting about according to our research.
Emissions (in tonnes of CO2)
*Calculated from any one-way trip
Flying after COVID-19: Cleaner planes could be here to stay
According to a recent report published in Forbes, airlines of the future could look a lot different once lockdown has been lifted. With no cure on the horizon, social distancing and hand sanitizers could be here to stay, with health checks being added to security checks before you're allowed to board a plane.
New technology could also be introduced to both airports and airplanes to ensure our safety, with touchless check-in terminals, thermal scanners and disinfection tunnels just a few of the things we should expect to see the next time we catch a flight.
Our bags might also have to be fully sanitised before we can take them on board, while on-flight janitors will be tasked with keeping planes as clean as possible between locations.
All of this will result in extra time and potentially an extra cost, as holiday companies do whatever they can to get their business back up and running.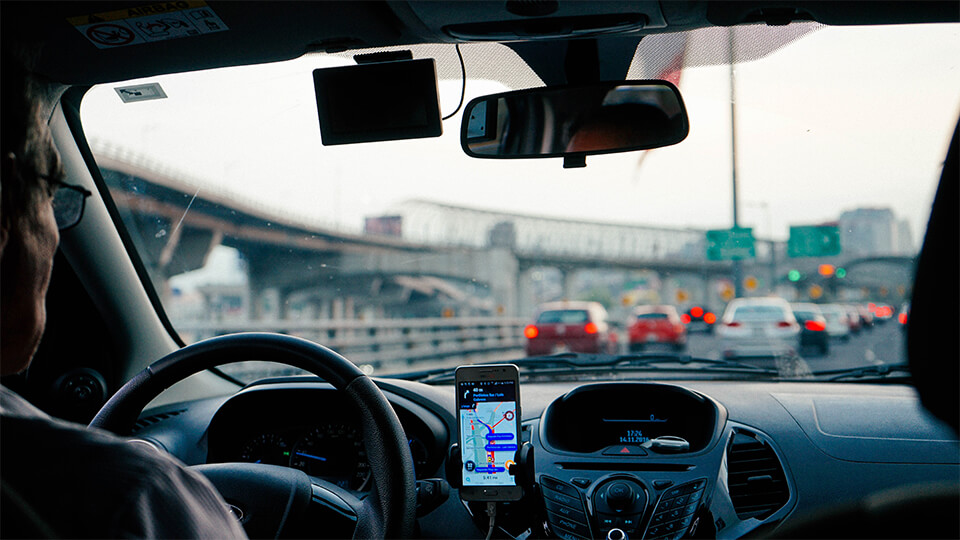 Driving post-pandemic
Changes to driving haven't been as dramatic during the lockdown, with regulations still allowing us to drive for essential shopping, work and more recently our daily exercise. Unlike planes, cars often only contain inhabitants from the same household, or post-Covid term - social bubble. This means it could be less essential to clean them to such an extent, giving you the freedom to climb in and set off just as you would have done before.
While access to planes may be restricted, access to cars could look no different to times gone by.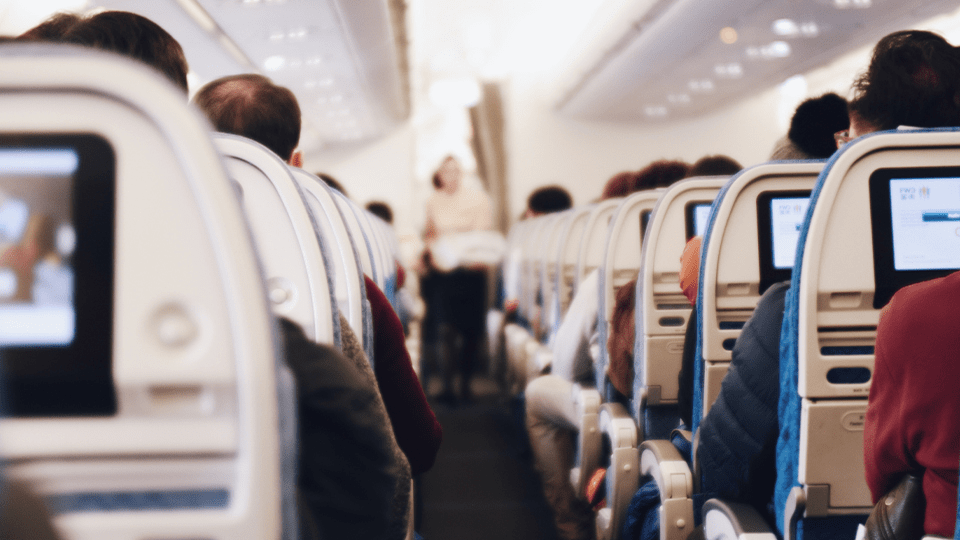 Public transport could be problematic
Until post-lockdown safety can be assured, the government's official advice is to avoid public transport unless absolutely essential. Due to the nature of busses, trains and trams, social distancing could be near enough impossible, and with air having nowhere to escape, the risk of infection could be made higher if more people choose to travel this way.
Walking and bike rides have been the government's ideal suggestions, but while they might work for your daily commute, when it comes to going abroad it looks like flying or driving could be your only safe options.
Driving in Europe: The GoCompare view
If you don't fancy the idea of extra hassle checking in to your plane, then driving throughout Europe is currently the only viable option. However, there are various rules and regulations that you should be aware of before you get behind the wheel. The most obvious of these will be that many European countries drive on the other side of the road, which can take some getting used to when you first arrive.
You should also understand what kind of insurance you need to drive abroad, as many policies won't cover you once you leave the UK. You should check with your policy provider to ensure it's legal for you to drive in Europe, as additional insurance costs could play a factor in your decision on how to travel. Third party cover is the minimum required for most destinations.
Some countries also have very specific rules. In France, for example, you're required to carry a breathalyser with you at all times, as well as a warning triangle and snow chains, no matter what the weather.
Our interactive guide to driving in Europe shows you everything you need to consider before going on holiday, letting you see different rules and regulations for each country.