Get a motor on with your car sale today!
If you're looking to sell your car, let us help you get on the road to success.
Key points
Selling your car at specific points of the year could see you capitalise on demand and bag a better asking price for your vehicle
Having a car valet service prior to viewings or taking photos for an online ad can be a great way to make a first impression on potential buyers
While eBay is a popular method of selling cars to the public, Tootle is a great alternative that targets those within the trade
Whether you're looking to sell your car to fund an upgrade or buying and selling cars for profit, putting your car on the market can be a great way of making money from a vehicle you don't want or need. 
With so many options, knowing how to sell a car, the pros and cons of each method and the numerous tricks of the trade along the way can be a great way to get the most out of your vehicle, even when it's on its way out. 
Tips for selling a car privately 
One of the key points to keep in mind is, although potential buyers will be fully aware that you're selling a used car, that doesn't mean they want to buy a car that looks used. Make sure your car is presentable for sale before taking photos or offering a viewing. 
A dusty dashboard and filthy floor mats can leave a foul first impression that's impossible to wipe clean. So, it may be worth paying for a full valet service to ensure your interior really is sparkling, while also saving you a lot of time and effort in the process.  
Another thing that can be a massive selling point to potential buyers is the inclusion of a recent MOT. While this will spell added cost for you, it can instantly validate your car's quality. Not only does this provide peace of mind but it can also lessen the buyer's overall costs as well.  
Meanwhile, be sure to check all the relevant car paperwork is in order: including the MOT certificates, logbook, manual, etc. If any of these are missing, it could not only slow down the sales process but can effectively cause it to fall through altogether. 
Finally, don't forget to include any spare keys or accessories that came with the car. Any missing features – such as a boot shelf or detached headrest – can be gaps in the inventory that may seem minor but will be conspicuous by their absence to any would-be buyer. 
Good to know...
Until the DVLA is informed about the sale, you're still legally responsible for the vehicle. You can notify the DVLA by sending the log book (V5C) by post or by using their online service.
When is the best time to sell a car?  
Try to sell your vehicle before wear and tear take over and while your car is still in great condition to get the most mileage out of the price. 
New cars lose their value a lot faster than used cars and it's long been said that a new car is worth less the very second it's driven out of the showroom. Meanwhile, used cars also depreciate steadily as years go by, so don't wait too long to sell. 
The type of car also plays a big part in the time you sell. For example, convertibles and sports cars naturally sell better in the spring and summer while the weather is hotter and the rain is...notter. Meanwhile, off-roaders and 4x4s sell better during the colder/wetter months in autumn/winter. 
Christmas can also be a great time to sell, as people are actively looking to spend money on gifts. If you have a vehicle that's perfect for a young driver as a first car, what better way to advertise your motor than as a festive surprise from a parent to their learner child? 
Car depreciation can be a steep decline. Holding on to a car a year or two longer than necessary could be the difference between getting serious bang for your buck and getting a few measly bucks for your banger. 
How do I sell my car? 
So, your car is gleaming like a summer lake, the sales window is about to burst wide open and you're chomping at the bit to get this show on the road... but how?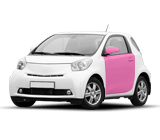 There are several ways to sell a vehicle, so knowing how to sell a car and where to sell a car can be vital – particularly when it comes to making a profit. Old school favourites have long included newspaper ads and posts in shop windows, not to mention the classic "FOR SALE" sign on the car itself. 
But this is the 21st century – it's time to get online.
How do I sell a car online? 
While it can be a daunting task at first, for those in the know, selling a car online can be a walk in the park. All you need to do is exercise caution and practice honesty. 
If you're one of those people stressing about how to sell your car online, you're in luck – there are several ways you can sell a car online that are both simple and safe. From online auto traders to social media, the sheer volume of choice can be a problem in itself – but a good problem all the same. 
Nonetheless, a growing number of car sellers have opted to lean towards eBay as their method of choice. Selling a car on eBay can be a convenient and relatively hassle-free way of selling your car without even leaving the sofa. 
How much does it cost to sell a car on eBay? 
Before you jump straight in and list your car, it's worth remembering that there are eBay fees for selling a car on eBay UK. The fees themselves vary depending on what you're selling (car or motorbike), while the listing fees will also differ based on how you intend to sell (classified ad, auction or fixed price sale). 
There are also additional fees depending on how many ad features you want to include; e.g. an auction listing has a £7.99 fee for a reserve and £2.99 for a "Buy it now" option. Meanwhile, if you do successfully sell a car on eBay, they'll take 1% of the final transaction which, according to eBay (as of November 2018), is a minimum of £20 and a maximum of £35. 
Another problem that many people run into is how to set a price. Overprice your listing or reserve and you may not sell; underprice your listing or leave the auction open without a reserve and you could be left virtually giving your car away. 
To avoid undervaluing/overpricing, try to do your homework beforehand. See what other sellers with similar cars are listing their vehicles at and try to use this as a basis of what your car may be worth. Combing other auto sites for similar information can also be a great way of gauging a ballpark figure. 
Beware of bogus buyers 
It's important to remember that not all buyers will be legit and some accounts may be fraudsters looking to scam.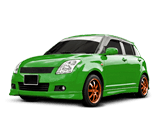 Just like a buyer would rely on a seller's eBay rating and customer feedback, the same works in reverse. If an interested party is giving cause for concern and has a poor eBay rating (or none at all), approach with caution. 
Meanwhile, if you come across a supposed overseas buyer that wants you to cover "shipping fees", tell them to jog on. Similarly, be wary of anyone that claims to be from an agency requesting a "finder's fee" - they're almost certainly a con artist. 
Are there other ways to sell my car online? 
Outside of selling your car to Joe Public via sites like eBay, Gumtree and Autotrader, you could sell your car online to those within the motor trade.
Sites like Tootle advertise your car to professionals who have been authenticated, so you know that they have the money needed to make the purchase. 
Again, whoever you use, make sure that you're getting a fair price and that there are no hidden charges. 
Things to keep in mind   
One of the most important things to remember when selling a car is the post-sale admin. You must let the DVLA know that you're no longer the owner of the vehicle to avoid any potential fines or legal issues down the line. This can be done easily online or via traditional post. 
If the car had been insured under your name prior to the sale, you may also need to cancel the insurance cover. While this can be a pain, it can also present a great opportunity to shop around for a new car insurance provider for your new vehicle. 
By Martyn Grant