Get all the information you need on accident- and illness-only pet insurance policies, the most basic form of cover you can arrange for your animal.
Key points
Typically the cheapest form of pet insurance - and the one that offers the least extensive cover
Some policies - but not all - also cover emergency treatment of illnesses
Financial caps and/or time limits may be applied to the cover offered
What is accident-only pet insurance?
An accident-only policy is one of the four main categories of pet insurance.
It typically offers the most basic level of cover and is therefore likely to offer the cheapest premiums.
Some policies will also offer help if your pet gets ill as the result of an accident, but this may only be in an emergency, and many don't offer this cover at all.
Bear in mind that there are likely to be financial caps placed on the amount of help available and, perhaps, time limits.
Accident-only policies may be seen as a budget off-shoot of time-limited policies, which were traditionally the most basic level of pet insurance on offer.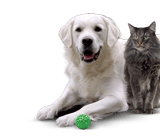 Maximum benefit policies offer a mid-range service, whereas lifetime policies provide a premium service - usually at a premium price.
Is an accident-only policy suitable for my needs?
As the name suggests, accident-only policies may be helpful in covering accidents and short-term health issues.
Read your terms and conditions, but it's possible that things like poisoning, animal attacks and third-party liability will also be covered.
This option may not be suitable for older animals, or those with a medium- or long-term condition.
Remember that if you take out an accident-only policy for your pet when it's younger and healthier, you may find it difficult to find a suitable, affordable policy as the animal gets older and, perhaps, has existing medical conditions.
To find the right option for your needs, why not take a look at our pet insurance guides, then compare policies and providers with our simple-to-use quotes process?
See also:
After entering your details and those of your animal, you'll be presented with your policy options.
This will include details of the type of cover and key features, and you'll be able to select a more detailed comparison of policy options and terms.
See also:
By Rebecca Lees