Co-insurance could be an area worth considering if you're looking for a pet policy, particularly for slightly older animals. Find out how it works...
Key points
In a claim the policyholder pays a proportion of vet fees after the excess has been deducted
Can increase competition between vet practices and help to keep down their charges
May make premiums more affordable, especially for older pets - but remember your liabilities under the terms
Taking out pet insurance can be a little confusing if you're not familiar with the many different terms and choices.
Co-insurance for pets can be a good option depending on your circumstances and your animal, so read on to find out if it's suitable for you.
What is pet co-insurance?
Under the terms of a policy with a co-insurance element, in the event of a claim the animal owner is charged a percentage of the remaining vet fees after the excess has been deducted.
The percentage can vary from policy to policy, but 10% or 20% is common. The insurance firm then meets the majority of the cost.
As an example, let's say that the vet fees come to £200 and - according to the terms and conditions - the policyholder has to pay an excess of £50, plus an extra 20% towards the co-insurance.
The fee minus the excess would leave a balance of £150, of which 20% would be £30.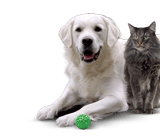 So in total the owner would pay £80 - the original excess of £50 plus the extra £30 - towards the overall £200 cost.
What kind of pets is co-insurance best for?
This option tends to work best for older animals, with policies typically being offered for dogs and cats with a minimum age of six or eight.
What are the pros and cons of co-insurance?
Some customers might be reluctant to take out a policy where they pay more on top of the excess, but co-insurance premiums can be competitive.
Also, vet treatment can be expensive, and cost-sharing - as it's sometimes known - aims to increase competition between practices and therefore make treatment more affordable for owners.
How do I choose whether or not to have this?
See also:
If you enter Gocompare.com's dog or cat insurance quote process, any products with a co-insurance element will be clearly indicated on your results page.
As with any insurance product, make sure you read the terms and conditions with care before finally committing.
Why do I need cover at all?
Many households are feeling the pinch and, when you have to prioritise, it's easy to cross your fingers and hope that your pet doesn't become ill or get injured.
But this could prove a false economy because if you have to take a dog or a cat to the vet, the bill can quickly run into hundreds or even thousands of pounds.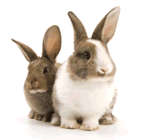 Even smaller animals like hamsters and guinea pigs can require pricey treatment, whilst larger animals such as horses can be very expensive to own.
If you'd struggle to find a large sum of money in an emergency, the cost of an insurance premium spread over 12 months can be far more affordable.
Find out more in our pet insurance guides, then compare quotes to find the best policy for you and your furry or feathered friend.
By Rebecca Lees