Guide to dog insurance
Key points
Pay particular attention to veterinary fee levels when choosing a policy 
Consider whether you have or need options such as dental cover, alternative therapies and third party liability
Watch out for excess levels and co-insurance elements on the policy
Many of us would be devastated if our dog was injured or unwell and we couldn't afford the treatment they needed.
The fact is that canines can be very expensive to buy and to keep.
But by planning ahead and taking out adequate pet insurance we can keep our four-legged friends in the best possible health and cover unplanned costs if an accident or emergency occurs.
Choosing a cover level for dog insurance
Accident-only policies
Accident-only dog insurance policies offer limited levels of cover and are, therefore, likely to be the cheapest option.
Time-limited policies
Need more information?
Time-limited dog insurance policies are also at the lower end of the scale in terms of budget and cover.
Maximum benefit policies
Maximum benefit dog insurance does not place a time limit on how long you can claim for a condition, but there will be a financial cap - this is seen as a mid-level cover option.
Lifetime/Covered for life policies
Lifetime dog insurance - also known as a covered for life dog policy - is typically the most expensive option as it's the one that offers the most extensive cover. It should cover your pooch for life, providing you keep renewing your policy.
Co-insurance
Many dog policies come with an element of co-insurance. This means that, in the event of a claim, the dog owner is charged a percentage of the remaining vet fees after the excess has been deducted.
While this may seem troubling it can help to make insurance more affordable, especially for older dogs, and it can help to increase competition between vet practices.
Microchipping dogs
One element that could factor into the cost of your dog premium is whether the animal has been microchipped.
It's also a legal requirement to do this in the UK, and it offers many potential benefits to the animal and its owner.
Read more in our article on microchipping for dogs and other pets.
Dog vaccinations
The actual cost of pet vaccinations are not covered by dog insurance, but there are a few things to think about.
Bear in mind that keeping your dog's vaccinations up to date might make you eligible for cheaper premiums, as some insurers take this into consideration.
Also, canines which aren't vaccinated might not be covered by some insurance policies for illnesses which are preventable by vaccination.
Pedigree dog insurance
Pedigree animals can be more expensive to insure than crossbreeds as they tend to have shorter lifespans and are more susceptible to health conditions.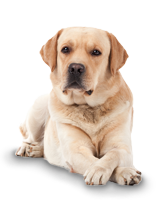 Valuable pedigree dogs are also more likely to be stolen, so if you have a pedigree you may want to make sure that theft is covered under the terms of your policy.
Insurance for older dogs
Some policies don't cover older animals as they're more likely to suffer from age-related conditions such as arthritis, as well as being at increased risk of a fall or accident.
The good news is that there are plenty of pet insurers which do offer cover for older dogs, so shop around with our comparison tool before deciding which policy is right for your circumstances.
Think carefully before allowing a policy on an older dog to lapse.
While it's always a good idea to shop around and compare your options, if you don't renew your existing policy you may have difficulty finding a competitively priced alternative as your animal ages.
Puppy insurance
To find out more about the requirements for puppies, read our article on puppy insurance.
Dangerous dog insurance
If you own a dangerous dog or a banned type, you need to be aware of how the law affects your pet - read more in our article on dangerous dog insurance.
Policy options to consider
Vet fees
This is likely to be your primary reason for taking out a policy, so ensure that the cover levels offered are suitable for your needs and look out for any time restraints.
Check whether the policy includes the cost of consultations, examinations, tests, x-rays, MRI scans, medication, bandages, surgery, and hospitalisation, and you might also like to think about areas like physiotherapy, acupuncture and hydrotherapy.
Some policies will provide cover for behavioural conditions and their treatment and for the provision of a special diet, should it be recommended by a vet as part of treating a condition
Did you know...?
It's already a legal requirement to have your dog microchipped in parts of the UK, and this requirement is being extended
Third party liability
If your canine injures a person, another animal or property, you might be liable for damages if that person or the animal's owner decides to make a civil claim.
Some dog insurance policies offer third party liability cover.
This means that if you're found to be liable for injuries caused by your dog to a person or animal, or for damage caused to someone else's property, the insurance company will pay damages up to a certain amount.
Accidental damage
Dog insurers tend not to insure against accidental damage in the policyholder's home, largely because pets are temperamental and it's difficult for underwriters to assess how well an animal has been trained.
Many dog policies will cover the cost of damage caused to another person's property up to a specified amount, but watch out for exclusions - there are often a lot of them.
Dental cover
Mouth problems are relatively common in dogs, so ensuring you have dental cover included on their policy could be worth your while.
Missing pet cover
Some policies will provide cover towards the cost of advertising a missing dog and even for offering a reward.
Kennel fees
What would happen if you had to go into hospital unexpectedly? Would you be able to arrange for a friend or relative to look after your animal at short notice?
If not, your dog might need to stay in a kennel, which can be costly. Some policies take this into consideration and will cover emergency fees up to a certain cost.
Alternative therapies
Alternative therapies such as homeopathy, massage and acupuncture can be useful treatments for canines as well as humans.
Not all insurance policies will cover these kinds of therapies, but some do, so compare options to find out which might best suit your pooch.
Death due to an accident or illness
Under some policies, the insurer will pay a lump sum if your dog dies following an accident or illness.
This might cover, for example, the cost of an expensive pedigree animal. Some policies might also pay for your four-legged friend to be cremated if his or her death was caused by an accident or illness.
Taking your dog abroad
Under the Pet Travel Scheme (Pets), dogs can be brought into the UK without quarantine so long as they meet certain conditions.
Pet travel might be included as standard in your policy or you might have to take out an add-on to cover your trip
This has made it more straightforward for owners to take their dogs on holiday with them, but it's wise to take out insurance in case something happens whilst you are away.
Dog insurance can cover accidents, illness and emergencies whilst you are on holiday, plus events that may prevent or curtail your vacation.
Holiday cover and pet travel might be included as standard on your policy or you might have to take out an add-on to cover your trip.
Other considerations
Whichever policy you opt for, we advise you to read the small print carefully to make sure you have the right level of cover.
And remember that insurance is intended to cover unexpected illnesses and events, not things such as vaccinations and routine grooming treatments - don't forget to factor in these costs before you buy a dog.
By Rebecca Lees