We all know a dog is not just for Christmas, so read on to find out how to be a responsible canine owner.
See also:
Dogs don't have a reputation as faithful friends for nothing, and can prove amongst the most loyal and loving pets you could choose.
But owning a dog can take an enormous amount of time and effort - not to mention money!
If you're not quite sure whether a dog is right for you, stop and think it through very carefully.
Read our guide to buying a dog to make sure you're ready for the commitment and consider the annual expense of food, vet bills and pet insurance.
First things first
Under the Animal Welfare Act 2006, you are responsible for your dog. It's your duty to take all reasonable steps to make sure that he or she:
Has a suitable environment
Has a suitable diet
Is able to display normal behaviour patterns
Is housed with, or apart from, other animals as appropriate
Is protected from pain, suffering, injury and disease
Remember that dogs can live for many years, so it's important to think about whether you will still be a in a position to meet these needs in 12 or even 15 years' time.
The Control of Dogs Order 1992† states that dogs in a public place must wear a collar with a tag displaying the name, address and postcode of the owner.
It's not a legal requirement to include your phone number, but doing so will make it a lot easier for you to be contacted if your dog runs off or gets lost.
You do not have to include your dog's name and in fact it might be advisable not to, as this could make it easier for a potential dog thief to befriend your pet.
You can be fined up to £5,000 if your dog does not wear an identification tag, so make sure you buy one straight away.
Even if you intend to keep your dog indoors for a few days or weeks, he might escape if a door is left open for even a minute.
House training
If you've adopted from a rescue centre and chosen an older dog, there's a good chance that he or she will already be house trained. If not, or if you have a puppy, you'll have to tackle this yourself!
It tends to be more difficult to train an older dog, so ideally dogs should be trained as pups
The key is to take the dog outside regularly, giving the animal the chance to go to the toilet.
A young puppy might need to go as much as every half hour, so someone will need to be at home during this time.
Whenever your dog goes to the loo in the right place outside, give him a lot of fuss and praise.
As time goes on, you can work towards regular times such as first thing in the morning, after meals and before bedtime.
Training your dog
All dog owners are required by law to control their dog in public and on private property where the dog has no right to be, such as a neighbour's garden.
A dog is considered out of control if it attacks a person or another animal or causes a person to think it is going to attack them, so it is essential that your dog is obedient and is not a danger to others.
It tends to be more difficult to train an older dog, so ideally dogs should be trained as pups.
If you do have an older dog, however, it is usually not too late to teach them how to be obedient and obey commands such as keeping to heel, coming to you when called and sitting down.
Dog training requires a lot of time, patience and discipline, so it might be a good idea to book into classes.
The Kennel Club† runs a Good Citizen Dog Scheme in dog training clubs across the UK. To find a club near you, take a look at the website.
Remember when you are walking in the countryside that farmers have the right to kill a dog if they believe it is going to attack their animals.
The UK Government† has more information on controlling your dog in public, and Gocompare.com also has a guide to dangerous dog insurance.
It should happen at the vet's
Taking your dog's health for granted could lead to all sorts of problems later on.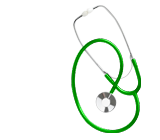 Puppies should be vaccinated at nine and 13 weeks, as well as neutered and microchipped. They will need booster vaccinations every year and it is also advisable to take them for an annual health check.
The vet will listen to your dog's heart and lungs and check his coat, eyes and ears. Detecting problems early or even preventing them altogether will be best for your pet.
Dog dentistry is also important. Your vet will be able to advise you if treatment is needed and show you how to look after your canine's canines! Read our guide to dental insurance for pets to find out why taking care of your dog's teeth is so essential.
Looking after your dog's health might not be cheap, which is why dog insurance can be a wise investment.
Walking to happiness
At least one walk each day and the chance to run around the park or a field is essential to the health and wellbeing of most dogs.
Large dogs in particular need to burn off lots of energy and run the risk of all kinds of health problems if allowed to become overweight or obese.
And, of course, getting out for all those walkies is good for you, too!
Remember that puppies should not be outside until they have had both sets of vaccinations.
Going on holiday with your pet can take some planning
It's also recommended that you limit the distance they walk at a young age.
A rough guide is five minutes a day for every month of their life, which would mean a walk of 15 minutes at three months and 20 minutes at four months.
But the best advice for your particular dog will come from the breeder or staff at the dog rescue centre, so make sure you ask lots of questions.
And once your dog is on the lead and pawing at the door, don't forget those essential small bags to clear up their mess after them!
Taking a break
Going on holiday with your pet can take some planning, so do your research before setting off to make sure your dog's needs continue to be met en route and whilst you are away.
Our guide to driving with a pet in the car is helpful if you are making a long journey in the UK, whilst our article on travelling with your pet applies to holidays abroad.
If you have to go to hospital for a spell, you will need to make arrangements for your dog to be looked after by someone else whilst you are being treated.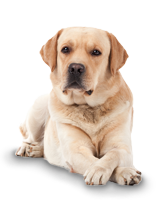 Some dog insurance providers pay for your dog to go to kennels if you're in hospital, so bear this in mind when comparing policies.
See also:
By Rebecca Lees
[SeanSocialShare]