Buying a dog is big commitment so it's important to make the right choice for your lifestyle. Read our guide then compare quotes for the best dog insurance for you.
Buying a puppy or an older dog could be one of the most exciting things you do, but it's important to take it seriously and follow the right steps.
With thousands of pets in need of rehoming every year, the last thing you want to do is make the wrong decision and add to the sad roll call of dogs left out in the cold.
According to the Kennel Club,† the average lifespan of a dog is 12 years - and some can live much longer.
During this time you can expect to spend thousands of pounds on food, accessories, pet insurance and in vet bills.
The UK government† sets out clear guidelines on what to do when buying a dog, and there are also a number of reputable pet organisations in the UK which give good advice.
Is it best to buy from a dog breeder or a rehoming centre?
Buying a dog from a reputable breeder or a rehoming centre is recommended, and which you choose depends on your own lifestyle and circumstances.
But buying a puppy from a pet shop or following up an advert in a newspaper or online is not recommended as it could be more difficult to get the right information about the dog.
If you choose an older dog, there's a good chance he or she will already be trained - and should be past the stage of chewing every stick of furniture in sight!
Buying a pedigree from a breeder is likely to cost hundreds of pounds or even more, but you will be able to see the pup with its mother and get all the information you need about its history and the breed.
Adopting a dog from a rehoming centre tends to be considerably cheaper, with new owners usually charged only a small fee or sometimes invited to simply make a donation.
It is also likely that the dog will have had all vaccinations and have been microchipped and neutered or spayed, saving you these costs later.
But if you adopt a dog, it's less likely you will take home a puppy as the animals in rehoming centres tend to be older.
This suits some owners as older dogs can be calmer, whilst others want to know their dog from a few months old.
Adopting a dog
There are lots of advantages to adopting a dog. If you choose an older dog, there's a good chance he or she will already be trained - and should be past the stage of chewing every stick of furniture in sight!
And staff at rehoming centres take a lot of time getting to know the dogs' personalities and needs, so they will be able to give you a good deal of information about your potential new pet.
If you are keen to have a pedigree, visiting a dogs' home could be ideal as pure breeds can need rehoming for all sorts of reasons.
But don't assume that because there are so many abandoned and stray dogs you can simply take your pick!
Staff will be keen to make sure a dog goes to the right home and will not hesitate to tell you if you are not suitable for the dog you want.
To adopt a dog, you will need to fill out an application form and answer lots of questions.
You and your family can then expect to have several introductory sessions with the dog, and centre staff will possibly visit your home to inspect it thoroughly.
It will usually take several weeks before you can take your new pet home and staff might want to arrange a couple of post-adoption visits as well to make sure that the animal is happy and settling in.
Buying a dog
If you are buying a dog, read the guidelines set out by the Department for Environment, Food and Rural Affairs (Defra),† which aim to protect the welfare of the animal and prevent illegal trading.
Organisations such as the Dogs Trust† and the Kennel Club have information on finding a reputable breeder, and also suggest the kind of questions you should ask and the things you should look out for before you buy.
Dogs can take up a great deal of your time, energy and money, so don't rush into a decision
A good breeder will not let you take a pup until he or she is at least eight weeks old and perhaps up to 12 weeks, so be prepared to wait!
They should interview you thoroughly to find out if you are a suitable owner for the particular breed, while they should be prepared to answer all your questions, no matter how long they take.
You should always see a puppy with its mother, as her temperament will be a good guide to the personality of your dog as it grows up.
If the seller says this isn't possible or tries to fob you off, alarm bells should start ringing as it's possible that the litter has been imported or that there are problems with the mum.
The seller and buyer should ideally sign a puppy contract, detailing the dog's background and setting out the obligations of the new owner.
Alternatively the seller should provide a health pack, including information about the medical histories of the dog and its parents and stating whether the pup has been inoculated and neutered or spayed.
The RSPCA and the Animal Welfare Foundation have created a puppy contract template called the Puppy Information Pack (Pip),† which is endorsed by several leading dog and vet organisations.
It requires the seller to fill in details including the puppy's date of birth, relevant medication, whether he or she has been microchipped and the surroundings it has been brought up in.
The seller should also give full details of the mother and father, including illnesses, and how many litters the mother has had.
The buyer must also sign the contract to state he will be a responsible owner and will take proper care of the dog.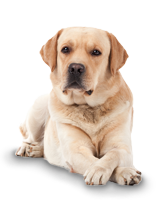 Paws for thought
Be extremely wary of sellers who are reluctant to show you a puppy away from its mother or the property the litter lives in.
It's important to see pups in their own environment so that you can judge their health and happiness.
Be extremely suspicious of a seller who asks you for a deposit before you have seen the puppy, even if they claim there is only one left and you could miss out.
It could easily be a scam and you might pay the deposit only to find that no litter exists, or that the puppies are sickly.
If you are buying a dog from abroad, it must have a Pets passport to come into the UK and you must follow strict laws designed to prevent the spread of diseases such as rabies and to clamp down on illegal trading. Read our guide to travelling with your pet to find out more.
Four types of dog are banned in the UK altogether. Our guide to dangerous dog insurance explains which types are banned and what might happen if you own one of these dogs.
Dogs can take up a great deal of your time, energy and money, so don't rush into a decision and think carefully about making such a big commitment.
By Rebecca Lees