Find out all you need to know about third party liability insurance for dogs, offering cover if your pet injures someone or damages their property.
Key points
Offers cover if your dog damages the property, person or pet of a third party
Check your policy to see if you have this cover and, if so, check the liability limits
This sort of cover is not needed for cats who are considered 'free spirits'
If your dog injures a person or another animal or causes damage to property, you might be liable.
This means that you could be responsible for paying costs arising from the actions of your pet, or you might have to pay large legal bills to defend yourself.
If this happened to you, would you be able to pay?
Third party liability cover is designed to offer protection for exactly this sort of scenario.
If you don't already have it as part of your policy - or are not sure whether your current cover includes it or not - read on to find out more.
What is third party liability insurance for dogs?
Third party liability is an aspect of pet insurance that covers things such as compensation and costs arising from accidental injury or damage caused by your dog.
These costs can be high, so third party liability limits are typically £1m or more, depending on the insurer.[1]
Third party liability pet insurance only covers dogs, as cats are considered to be 'free spirits' and therefore their owners cannot be held accountable for what they do.
Do I need it?
You might be convinced that your dog would never bite anyone or show aggression, but third party liability pet cover might be needed for a variety of reasons.
See also:
Your dog might get excited whilst off the lead and run into someone, causing them to fall and hurt themselves.
Or they might knock over an object, causing it to break, or damage, someone's property.
The third party could then take civil action against you and the court might decide you must pay them compensation or cover medical or legal costs.
How do I buy this sort of cover?
Third party liability insurance is a popular benefit and is therefore already included on many policies as standard. In addition, it's widely available as an optional extra with other policies.
If you're using Gocompare.com's quotes process, you'll be asked the name, age and breed of your dog and whether you take it to work or you work at home.
You'll also be asked whether your dog has ever attacked anyone or shown aggressive tendencies and whether he or she has been the subject of legal action or a complaint in the last five years.
Some policies cover assistance dogs such as guide dogs
Your quotes will be shown on the screen straight away, as well as being emailed to you.
You can then click on 'more info' for each quote, to see whether third party liability cover is one of the benefits of that policy.
Remember that the cover will vary between pet insurers, and each might have different exclusions.
As always, check your documents carefully to make yourself aware of any clauses which might mean you don't have cover in certain circumstances.
Does third party liability cover working dogs?
Most policies do not cover working dogs or dogs taken into a workplace by a volunteer.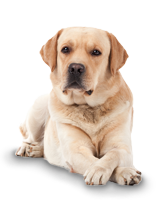 However, some policies do cover assistance dogs such as guide dogs - just make sure you make your insurer aware of your circumstances.
Does it cover dangerous dogs?
It is possible to get third party insurance for dogs of banned types. Read our article on dangerous dog insurance to find out more.
Don't forget that any injury or damage caused by a dog deemed to be dangerous could lead to a criminal prosecution against you as well as a civil claim.
By Rebecca Lees
[SeanSocialShare]