Get the answers to FAQs on pet insurance policies, then compare quotes to find the right deal for you.
See also:
Do I really need pet insurance?
Pets are often seen as part of the family, so making sure they're covered with pet insurance in case they become sick or have an accident can be a good idea.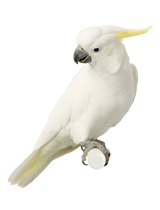 Policies can also provide cover should your pet die, become lost or stolen, attack a third party or damage property. Read more in our beginners' guide to pet insurance.
Do you only cover cats and dogs?
When you enter Gocompare.com's quotes service you'll be asked what sort of animal you have.
If you're looking for dog insurance or cat insurance you'll be able to compare policies online; if you have another animal you'll be offered the chance to visit an external partner site where you may be able to get a quote for your particular pet.
Are all pet insurance policies the same?
No, there are four main types of policies for pet insurance - accident only, time limited, maximum benefit and lifetime - and each individual product will have its own terms and conditions.
Choose the right one for you based on your pet's needs and how much you're willing to pay, remembering that if you choose a short-term option it may prove more difficult and expensive to arrange cover as your pet gets older and/or its health problems increase.
What's an excess?
The excess is your contribution towards a claim and is typically made up of a compulsory and a voluntary amount. The insurer sets the compulsory amount, while you state the additional voluntary amount that you're comfortable with; you should find that the higher you set the voluntary excess, the lower your premium will be.
What's co-insurance?
Policies may include a co-insurance element, whereby if you make a claim you'll be charged a percentage of the remaining vet fees after the excess has been deducted.
Does my pet's age matter?
Premiums are likely to be higher for older animals, but generally there should be cover available for all ages. Cover for kittens and puppies tends to start at the age of six-to-eight weeks.
Can I get cover if my pet has had previous medical conditions?
Yes, but previous illnesses or conditions may not be covered by new policies.
How do vaccinations affect insurance?
While insurance doesn't cover the cost of pet vaccinations, ensuring vaccinations are up to date has the potential to lead to a cut in premiums.
What's more, if vaccinations are not kept up to date and you need to make a related claim, you may find that your insurance has been invalidated.
Are pedigree animals more expensive to insure?
As they have a higher value and are more likely to be stolen, pedigree animals generally will be more expensive to insure. Due to their breeding they also tend to be more vulnerable to genetic complaints.
What is third party liability insurance?
Third party liability insurance provides cover should your dog cause accidental injury or damage to someone else's person, property or pet. This can include paying for the bills if you're required to defend yourself in a legal case involving your dog.
Third party liability insurance does not apply to cats which are legally regarded as 'free spirits'.
Can I insure a dangerous dog?
If you own one of the types of dog specified in the Dangerous Dogs Act you must take out third party liability insurance, but it's not typically possible to take out additional pet insurance cover for banned breeds.
Should I microchip my pet?
It's recommended that you microchip your pet as it offers many benefits to owners and animals, potentially including a premium reduction. Microchipping isn't just for dogs - cats, ferrets and other small mammals can have it done, too.
Does my address matter?
Yes. The level of veterinary fees associated with your postcode is likely to be reflected in your policy price and - generally speaking - urban areas are likely to be pricier than rural ones.
Will property be covered if my pet damages it?
Pet insurers tend not to insure against accidental damage in the policyholder's home, largely because pets are temperamental and it's difficult for underwriters to assess how well an animal has been trained.
Many policies will cover the cost of damage caused to another person's property up to a specified amount, but watch out for exclusions - there are often a lot of them.
What else should I consider?
Always read the terms and conditions of your policy carefully to see what cover it provides. You may want to look out for: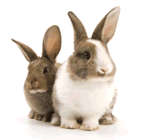 Vets' fees - probably the most important consideration
Travel and holiday cover (potentially including foreign cover)
Kennel and cattery fees
Cremation costs
Any other questions?
See if you can find the answers in our pet insurance guides.
By Sean Davies