Horse insurance
Animal Friends' award-winning equine team can help you find the right insurance for your horse. You can choose from standard or mature horse policies with vet fees ranging from £2,000 up to £6,000 - there are extra benefits available too. Animal Friends also offer three different rider policies, with a variety of cover levels so you can opt for the one that suits your needs. 
Don't have a 'mare - find the right horse insurance policy today!
Find out more about horse insurance including what it typically covers, the different types of policy available and additional extras like equipment cover.
Key points
Most horse insurance policies only cover death, theft or straying
In addition, you may want to consider extra cover for your horse and equipment, plus for things like public liability insurance and personal accident cover
Pre-existing medical conditions will not be covered by your insurance
Insuring more than one horse with the same provider may earn a discount
Horse, equine, equestrian insurance... it goes by many names, but finding cover for your galloping steed can be important, especially since they're one of the more expensive animals in terms of purchase and upkeep.
It can also be a little more complicated than other more common types of pet insurance like dog or cat cover, but we're here to break it down for you.
Standard horse insurance policies
Typically you'll be able to insure your horse from the age of 21 days, but there are a number of different options available to customise the policy to you and your horse or pony's needs.
The majority of standard horse insurance policies should provide basic cover, which can pay out in the eventuality of your horse being stolen or straying, or in the event of the animal's death.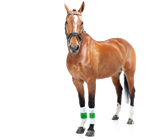 On top of the standard policy it's then possible to add on more specific cover relevant to your horse. It's worth noting that the more extras you add to your policy, the more expensive your premiums are likely to be. Additional cover options include:
Vet bill cover on horse insurance
When it comes to vet bills, you could be charged hundreds, or even thousands, of pounds to get your horse back on its hooves again, so this can be one of the most important areas to cover.
Note that the cost of annual injections to protect against things like influenza and tetanus is unlikely to be covered by insurance.
It's also highly unlikely that the insurer will offer cover for any medical conditions your horse has prior to you taking out the policy - only new conditions will be taken into account if you're looking to make a claim.
As with all forms of pet insurance, it's important to disclose any pre-existing conditions to your insurer. If the information you provide is found to be false, it can invalidate any claims you make.
Dental cover
Horses have quite the set of gnashers and they need care to keep them in tip-top condition. Again, this can be pricey, but your insurance could cover the cost of visits from an equine dental technician.
Did you know...?
Under the Animals Act 1971, if your horse causes damage to someone's property or injures them, you're liable
Advertising cover
Your policy could pay out towards advertising if your horse is lost or stolen.
Veteran horse insurance
Typically a standard policy will offer cover until your horse is around 17 years old.
After this it's more likely that your horse or pony will be susceptible to health problems, which can be expensive.
It may be possible to find veteran horse insurance, but this will have more caveats than a typical policy and will, of course, be more expensive.
Some veteran horse insurance policies will provide cover from 15 years old up until a whopping 40 years old, with similar clauses to a standard policy.
Horse insurance for theft, straying and other losses
If you have a particularly valuable horse, you must mention this to your insurer as they'll often put a limit on how much they're willing to pay out and, if this is way less than the value of your steed, it could be worth looking elsewhere.
As they're valuable creatures, unfortunately horse theft can be quite common. You'll be required to report your missing horse or pony to the police who will give you a crime reference number; without this, you can't make a claim.
Loss of use
Loss of use is when your horse becomes ill or injured to the extent where it's prevented from carrying on as normal and completing the activities that you've insured it for.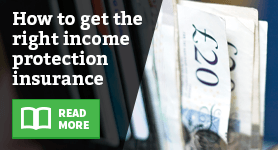 Be aware that this type of claim can take a very long time to be completed and you'll need a vet to validate that your horse or pony is unable to carry out the activities it normally does.
Should your claim be accepted, this type of insurance could compensate you with the entire value of the horse. However, this means that if you choose to include this type of cover in your policy, it can push up your premiums dramatically.
Note that if you've insured your horse for breeding and it's unable to do this, you'll typically only be able to claim if the infertility is a result of an illness or injury.
If you're planning to show your horse and there's a superficial reason why it can't take part, for example a scar, this is unlikely to be covered by loss of use cover.
Remember that loss of use won't be granted if it's due to a pre-existing condition. It also doesn't include loss of value or behavioural problems.
Horse insurance for people and property
It's not just your horse that can be protected by an insurance policy. You might want to consider taking out cover against injuries and damages to riders, other people and property.
Public liability insurance
Under the Animals Act 1971,† if your horse causes damage to someone's property or injures them, you're liable, which could put you in a rather precarious position financially.
Accidents happen, whether you're negligent or not, but public liability - or third party insurance, as it's also known - can provide cover if anything untoward happens.
Did you know...?
Some policies will provide you with a replacement horse if yours has been lost or stolen
When looking at this type of insurance, you'll probably want to find a policy that provides cover upwards of £1m.
Personal accident insurance
Horses have a reputation for being rather temperamental and, if you're kicked or thrown off of one, you'll definitely know about it. Personal accident insurance can provide the rider or handler with a payout if they're badly injured by their charger.
Horse rider insurance
Even if you don't own a horse, it can be possible to take out horse rider insurance. This provides cover for anyone who rides a horse, whether it's on a regular basis or every so often.
Not only will this provide cover should you or the horse become injured on your ride, it also could include public liability insurance, providing cover should someone else become injured or property damaged by the horse you're riding.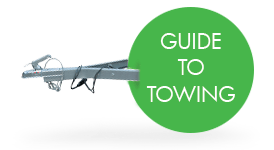 Replacement horse insurance
Much like the way car insurance can loan you a rental car while your vehicle is unable to be driven, some horse insurance policies can provide you with a rental horse if yours has been stolen or lost.
Motorised horsebox cover
If you have a motorised horsebox, you'll need to get it covered with specialised insurance. Your policy will be based on the number of stalls the horsebox has, as well as other factors, such as whether it's been converted from a van or truck.
Horse trailer insurance
Horse trailers can be a prime target for thieves, so it's important to make sure that they're covered adequately with the right insurance.
Your policy could include public liability cover when your trailer isn't attached to the towing vehicle, as well as breakdown cover. Read the terms and conditions to see exactly what you're covered for.
Stable cover
If you have private stables, you should think about getting the right insurance to keep them covered appropriately.
There are providers who specialise in stable cover and offer insurance not only for the actual building, but also contents including tools, riding equipment and horse feed.
Loss of tack
Horse tack (equipment including saddles, bridles, harnesses and reins) can be really expensive when you add the cost of everything up.
As it's normal for this type of equipment to be stored out of your home, it can be easier for it to go missing or be stolen as it can be an easier target for potential thieves.
Making sure that all your equipment is covered under your horse insurance could save you a headache if you happen to be a victim of theft.
This type of cover can also pay for repairs if your tack is damaged. It's also worth checking your home insurance policy to see whether your tack is already covered.
Make sure you can meet any security clauses in your horse insurance policy, such as keeping tack in a locked building.
Excesses on horse insurance
Look out for excesses on your policy which mean that, should you make a claim, you're liable to pay a set amount yourself, then the insurance will cover the rest.
When deciding on your excess amount, be aware that the lower the amount you choose to pay, the more expensive the premiums will typically be.
Multi-horse insurance
It could be possible to get a discount on your horse insurance by insuring more than one horse, pony or even donkey with the same insurer. Enquire with the individual provider as to whether this is offered.
By Abbie Laughton-Coles