Learn about lifetime pet insurance policies, typically seen as the premium cover option for your animal.
Key points
The premium pet cover option - at a premium price
There should not be a time limit placed on treatment, but there may be a financial cap
Cover will lapse if you don't renew your policy
All policies differ so read terms and conditions and beware of exclusions
What is a lifetime policy?
A lifetime policy is one of the four main categories of pet insurance.
It's typically seen as the premium option, offering the most extensive cover for your pet - that privilege coming, of course, at a premium price.
In contrast, accident-only and time-limited policies are at the lower end of the pet insurance scale, while maximum benefit policies are a mid-range cover option.
As the name suggests, lifetime policies should give your pet protection for his or her lifetime, so long as the policy is renewed every year.
As opposed to time-limited policies, a cover-for-life option means that if your animal gets a certain condition, vet fees and treatment costs will be covered beyond the initial 12 months.
Are all lifetime policies the same?
Lifetime products will have different conditions depending on the policy and the provider you opt for.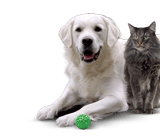 Some insurers limit cover on a per-condition, per-year basis, meaning that you might only have a specified amount of cover for each condition in a year.
If this limit was set at, for example, £1,000, your policy would cover treatment each year up to this amount.
The following year the cover would then be renewed, for up to the same amount.
Other lifetime policies might limit payouts on a 'per year' basis.
If the maximum cover was £5,000, for example, this would have to cover every potential condition the animal could get, limiting the individual payout for each condition.
Some lifetime policies might be on a 'per condition' basis, which would give your furry friend cover up to a certain amount for every condition, regardless of the number of years over which the treatment is received.
Exclusions on 'lifetime' cover
See also:
Do make sure you read the small print because, despite their name, some lifetime policies will not actually cover your animal for its entire lifetime.
Some policies exclude older animals which, in the case of certain breeds, include dogs aged five or six.
So it's best to double-check the terms your insurer provides, to make sure that lifetime cover is exactly that.
On the other hand, the cover might include 'extras' which you had not considered, things such as physiotherapy, hydrotherapy and special diets.
See also:
By Rebecca Lees