Get all the information you need on maximum benefit pet insurance policies, typically seen as a mid-range cover option.
Key points
No time limit on treatment for a condition, but there is a financial cap
Other conditions can still be covered when the cap for one is reached
May be suitable for mid-term health problems, but not long-term ones
What is a maximum benefit policy?
A maximum benefit policy is one of the four main categories of pet insurance.
It's typically seen as a mid-range cover option.
Accident-only and time-limited policies are at the lower end of the scale, while lifetime policies offer a premium service - at a premium price, of course.
Maximum benefit options allow an owner to claim year after year, up to a specified limit.
This means that, unlike with a time-limited policy, you can claim for the same condition more than once.
However, once vet bills reach the maximum amount, you have to fund further treatment yourself.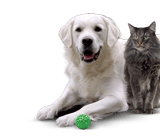 Policies will differ and you should read your terms and conditions, but a typical maximum claim could be £1,500.
Is a maximum benefit policy right for my pet?
Under a maximum benefit policy, you can claim for each separate condition up to the pre-set limit.
See also:
This type of policy can be a good option for a middle-term health problem, but the limited cover might not be suitable if your animal develops a long-term condition.
Remember that if you take out such a policy for your pet when it's younger and healthier but you use up the maximum benefit allowance, you may find it difficult to find another suitable, affordable policy as the animal gets older and, perhaps, has existing medical conditions.
Make sure you research all the options before deciding which policy provides the right cover.
For further information read our pet insurance guides, which explain in greater depth some of the things you might need to know when buying insurance cover for your animal.
By Rebecca Lees