Microchipping can be a good idea for many different types of pets and now it's a legal requirement for dogs. Here's what you need to know…
Key points
Dog microchipping is a legal requirement throughout the UK as of 6 April, 2016
Chipping can offer benefits to many pets - not just dogs
It can help to reunite you with your pet if they go missing
Thousands of owners in the UK microchip their pets each year to increase the chances of being reunited with them if they go missing.
The procedure is very similar to your pet having an injection. It involves implanting a small electronic device under the skin and registering your contact details on an approved database.
The chip holds an identification number that can be read by a scanner. This number is then cross-checked with the database, providing the current address of the owner.
Microchipping dogs
The compulsory microchipping of dogs became a legal requirement throughout the whole of the UK from 6 April, 2016. As well as returning lost dogs to their owners and therefore reducing the number of strays on the streets, it's hoped the new law will improve canine welfare and give greater protection to the public.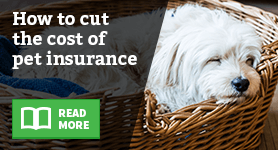 "According to statistics from the Kennel Club,† over 100,000 dogs are lost, stolen or stray each year," said Gocompare.com's Ben Wilson.
"Sadly around 6,000 of these dogs are put to sleep because their owner can't be traced.
"When out and about dogs must already wear a collar and tag with their owner's name, address and telephone number. But collars and tags can fall off or be removed, so microchipping is a more effective way of recording a dog's ownership, and it's the best and quickest way to help a lost or stolen dog be returned to its owner.
"It could also reduce the number of dogs being stolen and this may lead to lower pet insurance premiums, if there are fewer claims."
Opinion is divided as to whether compulsory chipping will encourage more responsible dog ownership or not.
Some animal campaigners say that increased microchipping isn't the solution to the number of attacks on people by dogs, while others welcome the measure.
How does the dog microchipping regulation work?
According to the regulation implemented in April 2016, you'll need to have your puppy microchipped by the time it's eight weeks old. After this it'll be a legal offence for your pooch not to have one.
Did you know...?
Your dog must be microchipped by the age of eight weeks old or you could get fined
If you have a dog which isn't microchipped or their details aren't registered on a recognised database, you'll be issued with a 21-day notice. If you still fail to comply with the law, you could be fined up to £500.
Paula Boyden, veterinary director at Dogs Trust,† said: "Microchipping is the most effective permanent way to assist in a lost dog being returned to their owner, which in turn reduces the number of healthy dogs unnecessarily put to sleep."
Updating your microchip database details
Any database is only as good as the data it holds, so if you move home or sell your pet, you also need to make sure that you update your registration details to reflect this change. This can help the animal be returned to the right person.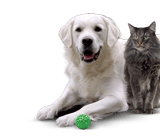 If the information is wrong, you could be fined. It's also worth remembering that you may be charged for changing your details on the database.
Which pets can be microchipped?
This procedure is typically associated with dogs, but a wide range of pets including cats, horses, parrots, ferrets and small furry animals can also be microchipped.
Microchipping and pet insurance
Providers may ask whether your animal is microchipped when you apply for pet insurance - if you enter Gocompare.com's quotes process for cats and dogs you'll be asked whether your animal has been tagged or chipped.
The underwriting policies and weights placed on different factors will vary from insurer to insurer, so you may be able to find a policy that offers a discount for microchipped pets.
However discounts shouldn't be your primary motivation for microchipping an animal and you should remember that costs could outweigh any savings on insurance premiums.
What are the other benefits of microchipping a pet?
As noted, chipping can help to trace lost animals and, therefore, prove a deterrent to theft.
Did you know...?
If you move house or the animal changes owners, you'll need to get the details updated on the microchip database
The procedure benefits local authorities, which are able to track strays, return them to their owners and inform them that allowing their animals to stray isn't acceptable behaviour.
Similarly, authorities are better able to deal with animal cruelty and clamp down on those responsible for it.
Chipping means that, in emergency situations, owners should be contactable, helping reunite them with their pets and, for example, allowing vets to gain authorisation for urgent operations.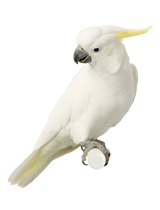 Illegal breeding is another troubling area that microchipping can help to control. For example, all chipped dogs should be traceable to their breeder, helping to clamp down on things like illegal puppy farms and all the problems that spring from them.
What's a microchip?
A microchip is a tiny electronic device about the size of a grain of rice. Each chip has a unique identification number, which can be read by a scanner.
What's the microchipping procedure?
The chip is implanted into an animal's skin between the shoulder blades by a trained person such as a vet. Its ID number can then be read by a scanner if the animal gets lost.
It's therefore valuable for owners to not only get their pet chipped but to register their contact details on a computerised microchip database at the time of implantation.
Will it hurt my pet?
Implantation is quick and feels like a scratch or a slight sting, much as a routine injection would feel. Once the chip is in place, the animal doesn't feel it.
Where can I get my pet microchipped?
Microchipping is available in thousands of places across the UK, such as vets' surgeries, animal rescue centres and even some pet shops.
Many local authority animal wardens are also trained to microchip pets.
How much will it cost?
Costs will vary hugely according to the pet and the person performing the procedure. But it's possible to take your pet to certain animal welfare charities, where staff may carry out microchipping for free, or for a small donation.
How will I get my pet back if it gets lost?
If your pet becomes lost, there's a good chance that he or she will get taken to an animal warden or an animal rescue centre.
Staff there will be able to scan the microchip and read its ID number. This will then be matched with your details, so long as they've been stored on an appropriate database.
Don't forget to update the details if you move home or if someone else takes ownership of your animal.
See also:
Many stray dogs have been microchipped but, if their owners' details are out of date, they cannot be returned and some have to be put down.
What else should I consider?
While thinking about microchipping, you might also want to find out more about getting your furry or feathered friend vaccinated against a range of common illnesses.
Read our article on vaccinations and boosters and take a look through our pet insurance guides.
By Sean Davies