Find out how you could cut the cost of pet insurance, without compromising cover levels on your furry or feathered friend.
You won't be surprised to learn that our top money-saving tip for finding the right pet insurance policy for Buster or Mr Whiskers is to compare options
Your pet is an integral part of the family, so making sure it's fit, healthy and protected by pet insurance in case of illness or an accident can be a good idea.
You'll want to know that you have the right cover in place, and our first piece of guidance is always to shop around, comparing multiple providers according to price and cover levels.
But remember that that there are other ways you could save money without risking your pet's level of protection.
"Looking after your pets can be expensive; food, toys, grooming all need to be paid for," said Gocompare.com's Ben Wilson. "However, with vet fees rising, it's important to consider pet insurance."
Think carefully about the policy
Whilst terms and conditions will vary on every particular product, there are four main types of policy to choose from, listed below from the cheapest and most basic to the most expensive and comprehensive: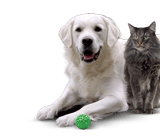 Remember that a policy that starts out as the cheapest may not be the best value across the lifetime of your pet.
For example, opting for a cheaper policy when your pet is young and healthy may leave you struggling to find an appropriate and affordable option to cover your pet when its older and, perhaps, has existing medical conditions.
"There are different products on the market to suit different needs," said Wilson. "Accident only, as it sounds, will only cover accidents and the premiums tend to be the lowest on the market, but if you want accident and illness cover you can select more comprehensive products.
"Many products will have a lost and stolen benefit and many have some level of cover for boarding fees which help should you have unexpected costs to pay in the future."
Don't get a pedigree
If you're looking into insurance for a dog or cat that you don't yet own, you might want to consider adopting or buying a crossbreed rather than a pedigree.
Certain pedigree breeds are more likely to develop hereditary conditions like weak joints or hips due to inter-breeding, meaning an insurance policy may be costly.
Check what the policy covers, as some providers may exclude treatment for hereditary conditions suffered by pedigree pets.
Insurance providers may also charge more for a pedigree pet due to an increased risk of it being stolen.
Microchip your pet
Paying a higher excess can cut the cost of your premium, but make sure you're able to pay it in the event of a claim
When you compare cat or dog insurance through Gocompare.com, you'll be asked if the animal you're covering is microchipped.
Pet microchipping shouldn't be too expensive, and some animal charities and shelters offer the service for free.
This is one factor that insurers can use when calculating your quote - microchipping could be an indication that you're a responsible owner.
What's more, a chipped animal should also be easier to find if it goes missing, potentially reducing costs to an insurer if they include a lost pets clause on their policy.
The underwriting policies and weights placed on different factors will vary from insurer to insurer, but this should suggest that microchipping your pet has the potential to lead to a cheaper premium.
"The price of pet insurance will vary according to factors such as breed and age, as well as your location," said Wilson. "But microchipping your pet and keeping their vaccinations up to date may help to reduce your premium."
Pay a higher excess on your pet policy
Opting for a higher voluntary excess can cut the cost of your premium - but make sure you're able to pay the excess in the event of a claim.
Did you know...?
Some insurers take vaccinations into account when calculating pet premiums
The PDSA provides free veterinary care to sick or injured animals across the UK
Older pets are more expensive to insure - so take care before allowing a policy to lapse
Consider co-insurance
Related to excesses is the issue of co-insurance, an area of insurance that's particularly common on pet policies.
With co-insurance, in the event of a claim the animal owner is charged a percentage of the remaining vet fees after the excess has been deducted.
While this may seem troubling it can help to make insurance more affordable, especially for older pets, and it can help to increase competition between vet practices.
If you enter Gocompare.com's quote process any products with a co-insurance element will be clearly indicated on your results pages
Pet vaccinations
Ensure that your pet's vaccinations are up to date and that you're provided with certificates from your vet to prove this.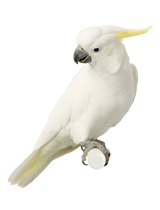 Doing this might make you eligible for cheaper premiums, as some insurers take this into consideration.
If you don't keep your pet vaccinated then it could mean you aren't covered, or that your insurance is invalid.
Your pet doesn't have to be vaccinated to obtain a quote, but if you're forced to claim for a condition that could have been prevented by a routine vaccination then your insurer may be reluctant to pay out.
Keep pets healthy
In addition to vaccinations, generally looking after the health of your pet should help to keep them away from the vet. Make sure they eat healthily and get plenty of exercise, love and attention.
Keeping the vet out of the equation may mean you won't have to claim on your insurance policy, meaning there'll be no excess to pay and keeping your premium down.
Try multi-pet policies
Whether you've got a pair of handsome pooches or a veritable menagerie of animals, multi-pet insurance may prove cheaper than insuring your pets separately.
See also:
But it's still important to compare and shop around - you may very well find a cheaper deal by insuring pets separately.
Speak to the PDSA
If you can't afford to insure your pet, you may find yourself in a bit of a jam if or when they need medical attention.
Self-insuring (putting money in a savings account) is an alternative, but if you can't afford to do this or your pet becomes ill before you've had a chance to build-up a decent sum, then you'll need to look into alternatives.
If you receive means-tested support with your council tax, or receive housing benefits, then the People's Dispensary for Sick Animal (PDSA) may be able to help.
The charity provides free veterinary care to sick or injured animals across the UK, but the PDSA only covers one pedigree pet per household - find out if you're eligible for PDSA help.†
Shop around
You won't be surprised to learn that our top money-saving tip for finding the right pet insurance policy for Buster or Mr Whiskers is to compare options.
There are different products on the market to suit different needs
Ben Wilson, Gocompare.com
Using a comparison site such as Gocompare.com allows you to compare multiple quotes from a wide variety of insurers in one quick and easy search.
Note that some individual insurers may choose not to feature on comparison sites; if you want to expand your search you may want to visit their websites individually, or phone the company directly.
Phoning an individual insurer or broker, or visiting them on the high street, can also be a good way to cover specific, unusual cases that are difficult to cater for online.
If you use a broker, remember that your search will be limited to those insurance companies the broker deals with.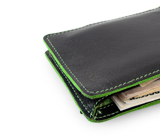 Be careful with older pets
There's a caveat to our golden rule about shopping around for insurance... be very careful before allowing a policy taken out on an older pet to lapse.
While it won't do any harm to look around and compare your options, older pets are generally more expensive to insure and - if you don't renew your existing policy - you may have difficulty finding a competitively priced alternative as your animal ages.
Your address matters
Now this doesn't strictly count as a money-saving tip - moving house just to save some lolly on your pet insurance probably isn't the most sensible idea!
But bear in mind that your address matters when it comes to calculating premiums.
The level of veterinary fees associated with your postcode is likely to be reflected in your policy price and - generally speaking - urban areas are likely to be pricier than rural ones.
By Emily Bater