Find out more about insurance options if your have more than one pet, including what multi-pet policies cover and the discount you can expect 
Key points
Multi-pet insurance could give you a discount when you insure more than one animal with the same policy
This could be used for cats, dogs and rabbits
It may still be cheaper to have individual policies so shop around before you decide
Multi-pet insurance is cover for more than one pet within a single policy.
So if your house resembles a menagerie, you may want to consider this type of pet insurance.
Not only will it hopefully help limit the amount of paperwork you have for your furry friends, but  you might also get a discount.
Multi-pet insurance usually gives a discount of around 5-10%, but it could be more. Note that this will usually be discounted off of the total premium.
However, the discount doesn't necessarily mean this will be the cheapest option, so you should still compare individual policy prices to see if it makes financial sense to insure your animals separately.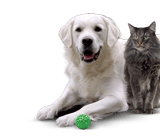 How does multi-pet insurance work
Multi-pet insurance works exactly like the single animal options available, so you'll still be able to find policies which cover vet bills and third party liability, with lifetime cover or time limited options.
However, it's made more convenient by the fact that you'll be able to cover more than one animal at a time and have one monthly outgoing for pet insurance.
Note that any pre-existing medical conditions that your pet may have aren't likely to be covered, however this is the same for all pet insurance policies, not just multi-pet insurance.
The premiums will also be more or less expensive depending on the cover you choose. As with all insurance, the more basic policies will generally be cheaper than ones with all the bells and whistles.
How many pets can you insure with multi-pet?
This will be dependent on the insurer, but it could be possible to get cover for up to six animals with the same policy.
Which pets can you insure with multi-pet?
This type of insurance is more common for cats and dogs where, depending on the policy, you may be able to use the multi-pet option and insure two or more of each.
Try not to get hopping mad presuming that's all multi-pet covers - you could also find an option for more than one rabbit if you have a bunch of bunnies.
By Abbie Laughton-Coles