The basics of pet insurance explained, including information on types of policy, cover options, excesses, exclusions and how premium quotes are calculated.
Key points
Decide between an accident only, time-limited, maximum benefit and lifetime policy
Pay particular attention to veterinary fee levels
Consider whether you have, or need, options such as dental cover, third party liability and overseas cover
Watch out for excess levels and co-insurance elements on the policy
What is pet insurance?
Pet insurance helps to cover the cost of veterinary treatment in the event of an insured animal falling ill or being injured in an accident.
Some policies will also pay out if a pet dies, is lost or stolen or causes injury to a third party or damages a third party's property.
Insurance is not limited to cats and dogs - many companies will cover a wide variety of animals.
ExoticDirect, for example, Gocompare.com's preferred provider for pets other than cats and dogs, has policies available for birds (including parrots and birds of prey), small and large mammals (including rabbits, chinchillas and ferrets) and reptiles (including turtles, tortoises, lizards and snakes).
Why do I need pet cover?
Our furry and feathered friends are a big part of our lives, so when they fall ill or are injured, providing the best health care for them is important.
With the advances in veterinary medicine, treatments are now available that were once reserved for humans, making curable conditions that were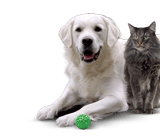 once fatal in animals.
Veterinary practices also have access to much more sophisticated equipment than they did in the past, making it possible to detect and diagnose problems that would once have gone untreated.
Inevitably, these types of treatments and diagnostics come at a price, leaving some owners faced with a difficult choice.
For this reason, many opt to take out insurance as - not only does it provide valuable peace of mind against spiralling vet fees - but it also allows them to explore available treatment options.
How are pet premiums calculated?
As with any form of insurance, this will vary between providers and there are a variety of factors that affect premiums.
Did you know...?
Many policies have an element of co-insurance - in the event of a claim, the owner pays a percentage of remaining vet fees after the excess
Typical rating points could include the type, breed and age of animal, the sort of product selected, if your pet's been microchipped and expected future veterinary fee inflation.
Veterinary fees in your postcode are also likely to play a part, and these are generally considered to be pricier in urban areas than rural ones. As usual, London may have the highest prices of all.
Unlike with insurance products for humans, it's possible that gender could also be used as a factor in calculating your pet's premium.
Types of pet insurance policy
All policies will differ as providers focus on different things - that's why it's always vital to read your terms and conditions. Broadly speaking, though, policies will fall into one of four categories:
Accident-only policies
An accident-only policy is typically the cheapest option available, with cover levels that reflect the budget price.
As the name suggests, you should get help if your pet is involved in an accident, while some - but not all - policies will also cover emergency illnesses and/or those that result from an accident.
Time-limited policies
With time-limited pet insurance, cover is provided up to a maximum amount per condition. This could be, for example, £1,500.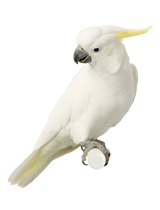 When you make a claim for a condition there'll be a 12-month limit placed on that condition, after which no further payouts will be made.
That particular condition will then be excluded from the policy, even if the policy is renewed.
Should your animal still be receiving treatment when the 12-month period comes to an end, you'll have to fund the cost of any remaining treatment yourself.
Due the the restricted nature of the cover on offer, time-limited policies are typically one of the cheaper pet insurance options.
Maximum benefit policies
Maximum benefit pet insurance covers conditions up to a maximum amount - again, £1,500 could be an example - but there's no time limit placed on how long you can claim for.
Did you know...?
Most pet insurance companies will exclude pre-existing medical conditions from any new cover
Once the cost of treatment has reached the maximum amount specified by the policy there'll be no further payouts made.
As such, this type of insurance may not provide complete cover in the event of an ongoing illness.
Lifetime/Covered for life policies
Lifetime pet insurance - also known as a covered for life policy - provides a set amount of cover for veterinary fees, which renews each year in line with the renewal of the policy.
This means that an animal is covered throughout its lifetime providing the policy remains active. This is typically the most expensive option, but the one which should also provide the most peace of mind.
Options to consider in pet insurance
Cover does, of course, vary significantly between providers, so it's important to check what you're getting from a policy before you buy. Your considerations should include: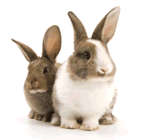 Vet fees
This is likely to be your primary reason for taking out a policy, so ensure that the cover levels offered are suitable for your needs and look out for any time restraints.
Check whether the policy includes the cost of consultations, examinations, tests, x-rays, MRI scans, medication, bandages, surgery, and hospitalisation, and you might also like to think about areas like physiotherapy, acupuncture and hydrotherapy.
Some policies will provide cover for behavioural conditions and their treatment and for the provision of a special diet, should it be recommended by a vet as part of treating a condition.
Death by illness and death by accident
If a pet dies through illness or accident, some policies will cover the purchase price or market value of the animal, subject to conditions.
This cover can be useful for owners who have invested a significant sum in the purchase of a pedigree or exotic beast.
Did you know...?
Insurance companies typically treat dogs and cats aged eight and over as 'older animals'
Cremation costs
Selected policies may cover the cost of having an animal cremated if its death was due to illness or accident.
Third party liability
If your dog injures a third party or damages their property, as its owner you could be held responsible and liable for any resultant costs.
Third party liability cover may or may not include accidental damage cover, so it pays to check this.
This cover is available for dogs only as cats are considered 'free spirits' by the courts and therefore their owners are not legally responsible for their actions.
Accidental damage
Accidental damage pet insurance can offer valuable cover if your animal causes damage in another person's home or to their property, but watch out for exclusions and note that it's very unlikely you'll find a policy covering your own home or property.
Overseas cover
Under the government's Pet Travel Scheme (Pets), your dog, cat or ferret can travel with you to certain countries without the need for quarantine, providing a number of conditions are met.
See also:
Consequently, some insurance providers extend their cover abroad. If you're planning on travelling with your pet, you may find this option particularly valuable.
Holiday cover
Pets can fall ill, go missing or be involved in accidents at the most inconvenient times, such as before or during a planned holiday.
If you want to cancel your trip altogether, or cut it short and return home, then holiday cover can help towards the cost of travel and accommodation expenses that cannot be recovered.
Missing pet cover
Some policies will provide cover towards the cost of advertising a missing pet and even for offering a reward.
Kennel and cattery fees
Cover for kennel and cattery fees can help towards the cost of boarding your pet(s) should you need to receive emergency treatment as a hospital in-patient.
Dental cover
Mouth problems can be common with animals and dental insurance for pets can help to meet the cost of taking care of them.
Alternative therapies
Alternative therapies such as homeopathy, massage and acupuncture can be useful treatments for animals as well as humans.
Excesses on pet insurance
The excess is your contribution towards a claim. The amount you pay as an excess is fixed by the insurance provider when you take out the policy.
Microchipping your pet can help to show insurers that you're a responsible owner
For example, if there's a £50 excess and you make a claim for £500, you'll be required to pay the first £50 of that claim (usually direct to your vet) with the insurer paying the remaining £450.
There's likely to be a compulsory excess, plus a voluntary excess that you can choose the level of.
Typically, the higher you set the excess, the cheaper the premium.
Co-insurance
Many pet policies come with an element of co-insurance. This means that, in the event of a claim, the animal owner is charged a percentage of the remaining vet fees after the excess has been deducted.
While this may seem troubling it can help to make insurance more affordable, especially for older pets, and it can help to increase competition between vet practices.
If you enter Gocompare.com's quote process any products with a co-insurance element will be clearly indicated on your results page.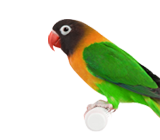 Pre-existing medical conditions
A pre-existing medical condition is one for which an animal has actually received care, treatment or veterinary advice before the cover came into effect.
Most companies will exclude the pre-existing condition from any new cover, but - subject to that important exclusion - you should still be able to find insurance for your pet.
Insuring older pets
Insurance companies typically treat dogs and cats aged eight and over as 'older animals'.
Whilst cover is available for older pets, premiums are usually higher than for younger animals as less companies offer quotes and the pets are considered to be at a greater risk of illness, particularly long-term illnesses that are associated with age.
Some companies are still able to offer competitive premiums by increasing the policy excess or requiring that an additional co-insurance contribution is made towards any claims.
Did you know...?
Animals which aren't vaccinated might not be covered by some insurance policies for illnesses which are preventable by vaccination
Think carefully before allowing a policy on an older pet to lapse.
While it's always a good idea to shop around and compare your options, if you don't renew your existing policy you may have difficulty finding a competitively priced alternative as your animal ages.
Read more in our article on insuring an older pet.
Insuring pedigree animals
Pedigree pets are considered a greater risk to insure than cross-breeds.
This is because they have a higher value, they stand a greater risk of being stolen, and they suffer from conditions and ailments directly associated with their breeding (this is particularly true of pedigree dogs).
As a result, companies typically charge higher premiums to reflect the increased risk of a claim (or claims) being made under the policy.
Microchipping pets
Pet microchipping is typically associated with dogs, but it's a procedure that can be applied to a wide range of animals and it can offer numerous benefits.
A premium saving should not be your primary consideration in making the decision on whether or not to microchip, but it can help to show insurers that you're a responsible owner.
If you enter Gocompare.com's quotes process for cat and dog insurance you'll be asked whether your animal has been tagged or chipped.
Pet vaccinations
The actual cost of pet vaccinations and procedures such as spaying and neutering are not covered by pet insurance, but there are a few things to think about.
Bear in mind that keeping your pet's vaccinations up to date might make you eligible for cheaper premiums, as some insurers take this into consideration.
Also, animals which aren't vaccinated might not be covered by some insurance policies for illnesses which are preventable by vaccination.
See also:
By Sean Davies