Find out more about the insurance options available for animals with pre-existing medical conditions and the restrictions to look out for.
Key points
Pet insurance policies that offer cover for pre-existing medical conditions are extremely scarce
Insuring your pet when they're young can help avoid having to find a policy if they have medical conditions later on in life
Some curable issues may be removed from your pet's pre-existing medical conditions if they don't return for two or more years
Pet insurance is a really important part of being a responsible owner, helping provide cover for your fluffy or feathered friend should they become ill or get injured.
But if your pet already has a medical condition, it can prove very difficult to find a provider that's willing to insure them with a policy that includes their existing health complaint.
This doesn't make them impossible to insure, you may just have to do a little more investigating until you find one that works for you and your pet.
Pre-existing condition exclusion
Unfortunately the majority of pet insurance policies will exclude pre-existing medical conditions.
This means that if your pet suffers from a recurring health problem which began before the policy was taken out, you'll be unable to make a claim to cover the vet fees.
Vet bills aren't cheap and can run into the thousands for complex procedures, for example surgery to correct hip dysplasia.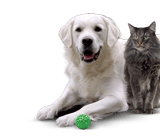 This can leave you stuck between a rock and hard place if your pet's in pain but you don't have the money to pay their vet bills.
The reason why the majority of insurers won't cover pre-existing conditions is because if you've already made a claim for your pet's condition, it's likely that they'll have recurrences of the original problem.
This means that your pet is more of a risk to insurers, so they'll likely have to pay out more through the years. For most this is a risk they're not willing to take, so they exclude pre-existing conditions.
Cover for pre-existing conditions
There are very few insurers who are prepared to offer cover for pre-existing conditions and they come with a myriad of caveats, but that doesn't mean there aren't options.
This is why most people will make the choice to get insurance for their pet when their animal is young and healthy. This way if any health problems occur later on in life, they'll be covered.
However, this does mean that you'll be stuck with the same insurer if your pet is unfortunate enough to have a medical issue that could reoccur in the future.
Don't miss:
This also gives insurers a licence to hike up the premiums year on year because they know how difficult it is to find a provider that's willing to insure an animal that's had health problems.
Bilateral conditions
One technicality that you may want to consider before choosing insurance is the provider's policy on bilateral conditions.
A bilateral condition is an ailment which affects both sides of your pet's body, for instance if your pet has hip dysplasia which affects both hip joints.
This could be a bone of contention when it comes to making claims. For example, if your dog has a pre-existing knee injury in their right leg and they then hurt their left knee during the policy term, the insurer could count it as the same pre-existing condition.
So even if you have a bilateral term in your policy, you may want to verify the restrictions on it.
Incurable conditions
Medical conditions which are diagnosed before the policy start date and have no chance of being cured will be considered a pre-existing condition and will not be covered.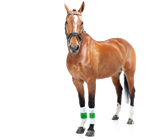 This could include parvovirus in dogs or feline immunodeficiency virus (FIV) in cats.
Cured pre-existing conditions
In some cases, illnesses which are considered 'curable' may be removed from your pet's pre-existing conditions list if they're not a recurring issue. This could include conditions such as vomiting, fever or diarrhoea.
What's covered by your insurance?
It's quite difficult to determine what a pre-existing condition is and whether the customer is fully aware of what their pet is and isn't covered for.
It's important that you clarify this with the provider before taking out a policy because if you're taking out insurance for a specific reason, you'll want to know that your pet's needs will be included.
It's best not to assume that certain treatments and procedures will be insured, so always ask the provider when it concerns specific issues.
How to complain to your pet insurer
Did you know..?
Certain animal charities offer subsidised treatment for owners with low or no income
If you feel your insurer has unfairly classed a condition as pre-existing, in the first instance you should complain to it directly.
After eight weeks, if you're unhappy with its response or it hasn't responded, you may be able to refer your complaint to the Financial Ombudsman Service.†
This might include issues where you believe your pet insurer has violated the terms and conditions of the policy.
The policy provider may argue that you were aware your pet needed medical care before taking out insurance and that it's a pre-existing condition, however if a vet can vouch that this isn't the case your claim should stand.
Alternatively, if you believe the insurer hasn't made you adequately aware that a pre-existing condition isn't covered, you're able to refer it on to the Ombudsman.
Your pet insurance provider must bring any exclusions of note to your attention. If you've been told to just read the terms and conditions rather than being appropriately notified, it could go in your favour.
Treatment from veterinary charities
In special circumstances, if you're really struggling to pay your vet fees, it may be possible to apply for an animal charity to help fund the treatment, whether this is a full payment or a subsidised amount.
This will be subject to you meeting their pre-determined criteria, which will usually mean you're required to live within a certain catchment area and have low or no income.
You may need to be means-tested and in receipt of housing or council tax benefit to qualify too, so ask the charity what the limitations are before applying.
Animal charities including PDSA, Blue Cross animal hospitals and the RSPCA† currently offer this service but you'll need to contact them directly to see whether your pet would be eligible for treatment.
By Abbie Laughton-Coles