Get all the information you need on time-limited pet insurance policies, typically seen as one of the most basic cover options.
Key points
Typically one of the cheapest forms of pet insurance - and one that offers limited cover
A financial cap and 12-month limit placed on treatment for a condition
After that point, treatment for that condition is excluded
Can help with accidents and short-term health issues
What is time-limited pet insurance?
A time-limited policy is one of the four main categories of pet insurance.
Such policies traditionally offered the most basic level of cover, something that was reflected in the cheapest premiums.
But in more recent times there has been a growth in accident-only policies, which tend to offer even more restricted cover, at a cheaper price.
Maximum benefit policies offer a mid-range service, whereas lifetime policies provide a premium service - usually at a premium price.
Time-limited policies allow an owner to claim for eligible conditions, up to a specified amount, in a 12-month period.
After that, no further payouts will be made for the same condition.
This means that, at the end of the 12 months, you can renew the policy, but that particular condition will be excluded.
If your pet is still receiving treatment for that condition at the end of the 12 months, you'll have to pick up the costs of vet fees and treatment from that point on.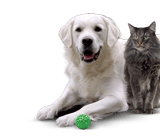 Similarly, you will be liable for the costs for a particular condition after the financial cap has been reached.
This level will differ according to the policy so read your terms and conditions, but £1,500 could be a typical cap limit.
Is a time-limited policy best for my pet?
These policies can be a good option in terms of having cover for accidents and short-term health issues.
See also:
But they are not always suitable for older animals, or those with a medium- or long-term condition.
Also remember that if you take out such a policy for your pet when it's younger and healthier, you may find it difficult to find a suitable, affordable policy as the animal gets older and, perhaps, has existing medical conditions.
To find the right option for your needs, why not take a look at our pet insurance guides, then compare policies and providers with our simple-to-use quotes process?
After entering your details and those of your animal, you'll be presented with your policy options.
This will include details of the type of cover and key features, and you'll be able to select a more detailed comparison of options and terms.
By Rebecca Lees