The right pet insurance can offer protection when travelling with your animal and/or holiday cover to insure the cost of the vacation itself.
Key points
Check whether your pet's policy covers vet fees abroad
Some policies offer holiday cover, compensating you if travel plans are disrupted by a pet's illness (before or during your holiday)
Pet passports and associated costs can be a significant expense - this can be insured against
Watch out for exclusions such as countries that aren't covered and/or time restrictions on holidays
We all need to get away from it all from time to time - and that might include your pet!
Luckily, it's now much easier to travel abroad with your dog, cat or ferret than it used to be.
Previously, many animals entering the UK would face a six-month stay in quarantine but, under the Pet Travel Scheme (Pets), this is no longer the case - providing certain conditions are in place.
Before booking your holiday, think about whether your furry friend is suited to travelling - and also whether you have appropriate pet insurance in place.
Insuring your holiday if your pet falls ill
Some policies include holiday cover, an option offering protection for disrupted vacation plans if your pet develops a life-threatening illness.
On 17 July, 2014, Gocompare.com analysed 279 dog insurance policies and 271 cat insurance policies listed on the matrix of independent financial researcher Defaqto.
A total of 153 of the dog insurance policies covered holiday cancellation as standard, while 30 offered this as an added extra.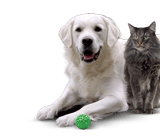 You also need to be aware of cover levels. Of the dog policies studied, 54 offered cancellation protection of £2,000 or more.
It was a similar story with cat insurance, with 149 of the policies studied offering holiday cancellation as standard and 28 as an added extra, with 49 offering protection of £2,000 or more.
"If you are frequent flyers you may well want to consider checking whether your pet insurance policy offers holiday cancellation protection and how much it would pay out if you had to make a claim, as well as the associated excesses," said Gocompare.com's Ben Wilson.
Insurance for pets abroad
If you already have a policy, read it carefully to make sure accidents, illness and emergencies away from home are covered.
Some policies include overseas pet travel as standard but, with others, you might have to add a clause to cover your trip.
Contact your insurance provider and tell them where you're holidaying and check that there aren't any cover restrictions for that destination
Ben Wilson, Gocompare.com
In Gocompare.com's July 2014 study, 33% of dog policies offered no cover for vet fees abroad and - of the 186 that did cover this - just 50 offered over £5,000 worth of protection.
Findings were similar with cat insurance, with 34% of the policies offering no overseas vet fee cover and just 46 offering over £5,000 worth of protection.
"If you are planning on taking your pet abroad with you there are some important things to consider before you leave," said Wilson.
"Contact your insurance provider and tell them where you're holidaying and check that there aren't any cover restrictions for that destination.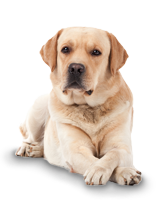 "Some only cover vet fees abroad in EU countries that are part of the government's pet passport scheme.
"Find the nearest vet to your holiday destination. If your pet has pre-existing conditions take any relevant documentation with you, and also take a translation of the illness with you and keep it to hand.
"If the worst happens and you do have to visit a vet, at least the language won't be a barrier to getting your pet treated as soon as possible."
Pet passports and how to insure them
Your animal will also need to be issued with a pet passport if travelling within the EU, or a third country veterinary certificate for other countries.
The passport or certificate will show that the animal has been vaccinated, microchipped (or, in rare cases, tattooed) and, for travel to certain countries, blood tested.
It could cost you a lot of money if you lose a pet passport
Ben Wilson
You should also make sure that worming and flea treatments are up to date.
Passports can be expensive to arrange - in July 2014, Gocompare.com found that costs could range between £150 and £250 (including microchipping and vaccinations) - and there can be significant associated costs if they're lost.
In Gocompare.com's analysis of pet policies, 31% of both dog and cat policies offered cover for lost or stolen pet passports.
Levels of protection varied widely. For example, 66 of the dog policies offered less than £250 of cover, while 16 offered over £1,500 cover.
"It could cost you a lot of money if you lose a pet passport," said Wilson.
"Your animal may have to be kennelled or held in a cattery and have extra health checks and vaccinations before it's allowed back into the UK - all of which will cost.
"In extreme circumstances they might even have to be quarantined before returning to the UK."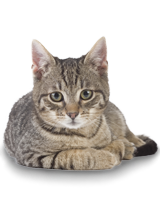 What is the Pet Travel Scheme?
The Pet Travel Scheme was introduced by the UK government to speed up and simplify the process for owners travelling with their animals.
If you meet the rules of the scheme, you can take your dog, cat or ferret abroad and back into the UK without the need for quarantine.
Can I travel with my pet to any country?
There are extra conditions if you're travelling to an unlisted country, which is a country not on the list of EU and non-EU countries.
For up-to-date information, check the UK government's guidelines.†
What happens when I bring my pet back home?
When you return to the UK, the animal's microchip will be scanned and its passport checked.
If the right documents are not in place, your pet could be taken into quarantine or sent back to the country you have just travelled from.
What if I have more than one animal?
The number of pets you can normally travel with is limited to five.
See also:
If you wish to travel with more than five dogs, cats or ferrets, the group of animals will need an additional health certificate and will be subject to checks at point of entry.
Your journey must also be for non-commercial reasons, which excludes the sale of animals.
For up-to-date information, again check UK government guidelines.†
What else should I consider?
Now your pet is ready to travel... but what about you?
Make sure your own passport is up to date and check whether you need inoculations for the country you're visiting.
Remember your travel insurance, too... You can compare policies with the help of Gocompare.com.
By Rebecca Lees