A guide to Barclays savings accounts
Lost in the world of savings? Let us be your guide to savings accounts with Barclays.
Key points
Barclays has several options to consider if you're looking for a savings account
Consider whether you're eligible for any exclusive accounts and rates
Take a good look at the small print so you know the pros and cons of different types of account
Barclays can trace its roots right back to Quaker goldsmiths who started a business in Lombard Street, the heart of the city of London, in 1690. 
The world's first cash machine was unveiled at Barclays' Enfield branch in 1967 and was referred to, rather endearingly, as a 'robot cashier'.  
The bank introduced the UK's first credit card in 1966, and ushered in the UK's first contactless bank cards in 2007.  
In 2018, Barclays operates in more than 40 countries - with a core business of private, corporate and investment banking - and is one of the most recognised banks in the UK.  
Getting into the savings habit 
Whether it's for a rainy day treat or an emergency slush fund, getting into the habit of putting a little money away regularly is something you won't regret. And the thing is, once you start to see your money grow, there's a very good chance you'll want to keep it growing.  
The question is: where will you keep those savings?  
Barclays has several savings accounts to suit different types of savers.  
If you're just starting to save and there's a chance you may need to access some of your money, then an instant-access savings account may suit you.   
See also:
Different types of instant-access accounts may include some Cash Isas, which usually sport varying interest rates, causing you to earn more or less on your savings.  
Be sure to have a look at the rates very carefully before deciding on any savings account.  
These accounts usually offer a number of years' flexibility, so you can decide how often and how much you save every month.  
You'll often find that the interest rates may change on these accounts too, fluctuating with the Bank of England's base rates.    
Looking for a longer-term solution?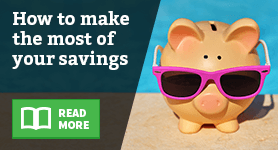 If you've already built up a little bit of savings, you find yourself receiving a windfall, or you want to save for the longer term, then it may be worth looking at a fixed-rate bond.  
Bonds may offer a fixed and sometimes higher rate of interest on your savings than instant-access accounts. But they're only suitable if you can manageably tie up some of your money for a certain period – for example one, two or three years.  
Generally, the longer you can leave your money, the higher the rate of interest you'll earn on it.  
That said, some accounts may offer limited withdrawals.  
In April 2018, Barclays offered fixed-rate bond accounts that stipulated the number of withdrawals you could make across 12 months, and their value. 
Remember that packages will change frequently, so do some detective work and unearth the specific terms of any account before signing up. 
Tax-free interest 
You can earn up to £1,000 tax-free in savings interest if you're a standard-rate taxpayer, or up to £500 if you're a higher-rate taxpayer.† 
If you're likely to earn more than this, or you're an additional rate taxpayer (45%), you may want to consider an Isa, which allows you to save tax-free.  
Again, you'll find instant-access and fixed-term options available, so you can decide which suits your individual circumstances.  
Higher earners 
If you have a higher than average income, or already have a significant sum of savings, you may have a packaged account where you pay a fee for extra benefits. 
These may include savings accounts with higher interest rates than those available to standard customers.  
If you're already paying a fee, it may be worth investigating whether any of these options are open to you.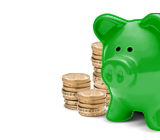 Young savers 
Even children may have different savings options to choose from, depending on how much money they - or someone else - is putting into their savings account and how often. 
Read more about Junior Isas in our guide.  
Are we holding your interest? 
What really makes it worth taking the time to look at different savings accounts from Barclays and other banks are the interest rates available.  
As higher interest rates will make your money grow faster, it makes sense to find a savings account that will pay a good rate. But you also need to make sure that the type of account suits your needs, whether that's easy access to your money, better rates for a big savings pot, or greater rewards for fewer withdrawals.  
Do your research 
It's worth looking at a range of accounts to build up a picture of what's available – so taking the time to compare accounts before you make a decision should help you make more of your money.  
Finally, are you concerned about what protection you have for your savings? Well, the Financial Services Compensation Scheme protects the first £85,000 of any savings held with Barclays. This was correct in April 2018.
By Katrina Hendley