Guide to bonus-rate savings accounts
Key points
Bonus rates will end after a set period, after which the interest rate may be highly uncompetitive
Make a note of the end date for bonus rates and shop around for a better deal when the date approaches
If you want to move from a bonus-rate Isa, make sure you transfer your funds - DON'T withdraw them
Many savings accounts initially come with impressive interest rates, but unfortunately these are unlikely to last.
Bonus-rate products typically have an initial promotional period of, perhaps, a year.
After this opening period savings rates often plummet.
This means that account holders need to be vigilant in keeping an eye on their money and moving it elsewhere when the rate becomes unfavourable.
FCA criticism of bonus-rate accounts
In 2015 the Financial Conduct Authority (FCA)† reported on its investigation into the UK savings market, concluding that consumers were getting a 'raw deal'.
The regulator will make changes to the cash savings market by December 2016, including asking providers to be more transparent about drops in interest rates and telling them to give consumers better information to help them compare and switch.
Need more information?
The FCA study showed that £160bn of funds held in easy-access savings accounts were equal to, or lower than, the 2013 Bank of England base rate of 0.5%.
The report said that consumers found it difficult to know what rate they were on and that perceived inconvenience puts them off switching - 80% of easy-access accounts had not been switched in the previous three years.
According to the FCA, consumers are often overly optimistic about how much their variable rate may change in the future, which may explain why they don't scrutinise what happens with their interest rates over time.
From December 2016 the FCA will insist that firms provide clear information on interest rates offered on cash savings products as well as clearly reminding consumers about changes in interest rates or the end of an introductory rate. The new rules include:
Requiring firms to provide key information in a product summary box at point of sale, replacing provisions about the summary box that currently sit in confirmed industry guidance
Being clear on what interest rate consumers are getting. Introducing a new rule requiring firms to display interest rate information prominently alongside account balance information in all rate related customer communications
Quicker and easier switching. Introducing a new rule which requires firms to provide a prompt and efficient service so that a customer can switch to a better account offered by the same firm
"With many savers never switching because they don't think it will make a difference, our rules will help consumers get the information they need to shop around," said Christopher Woolard of the FCA.
"In a good market, providers should be competing to offer the best possible deal and, should a consumer wish to move accounts, they should be able to do so with the minimum of fuss.
"Our rules are about giving consumers the facts they need to make an informed decision about what to do with their savings, and the ability to act on it quickly."
How to find out your interest rate
If you don't know what interest rate you're getting on your savings, the chances are your funds are languishing in a low-earning account.
Once you've found an account with a more competitive interest rate and switched your funds, don't get complacent
It's easy to find the rate out, though - if you bank online, it should be listed alongside your account details, or it may be published on the account provider's website.
If your account isn't managed online, the rate will be printed on your paper statement.
If you can't find your latest statement, just call the bank with your security details or go into the branch with your identification and it'll be able to tell you exactly what interest rate you're on.
Make sure you find out the annual equivalent rate (AER) so you can compare like-for-like with other accounts.
Switch your savings to maximise interest
The FCA report stated that customers keep money in low-earning accounts because they perceive switching to be too much hassle.
Christopher Woolard, FCA
"In a good market firms should be competing to offer the best possible deal and consumers should have the information they need to help them shop around.
"We want to see firms making simple information easier to find. More also needs to be done to reduce the hassle for consumers to switch their savings."
This shouldn't be the case, particularly in the age of internet banking.
The first thing to do is to check whether there are any restrictions, penalties or charges associated with closing your existing account.
This shouldn't be the case if it's an instant access account, but may apply if it's a notice account.
Next you'll need to choose your new savings account, so compare rates and terms and apply online for the right product.
If you're transferring a standard savings account, you'll need to ask your current provider how to do this.
Some will be able to make a BACS transfer straight to the new account, but others will need you to withdraw the money to your current account or to receive it as a cheque first.
Bonus-rate Isas
Individual Savings Accounts (Isas) work in much the same way as regular savings accounts, but you don't have to pay tax on savings interest you earn.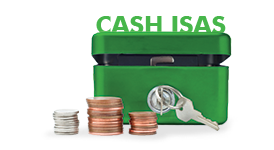 Benefits and criticisms of bonus-rate savings accounts apply equally to Isas, but if and when you shop around and switch an Isa it's important to think about transferring the account rather than withdrawing your funds.
Keep an eye on your interest rate
Once you've found an account with a more competitive interest rate and switched your funds, don't get complacent.
Although the rate might be good for, say, a year, it could then drop again, so make sure you know when you need to shop around.
Your account provider should also alert you when the rate is about to change, but don't rely on this - you may miss a newspaper announcement, or their alert may just get ignored in a welter of emails and letters.
Did you know...?
You may be able to get a better rate on your current account than your savings account
To keep control in your own hands you could put an alert on your phone, in your email calendar, or just write it in your paper diary to make sure you don't forget.
Alternatives to savings accounts
Remember that a traditional savings account or Isa might not actually give you the best return on your money. There are a number of alternatives you might want to consider, including:
Peer-to-peer lending
Peer-to-peer lending can give attractive returns as you use an online platform to lend directly to borrowers, cutting out middlemen such as banks and building societies.
There are a few things you need to consider, though, not least that you don't get the same Financial Services Compensation Scheme (FSCS) protection you get on savings accounts.
High-interest current accounts
The growth in competition in the current account market has meant that many offer attractive interest rates on balances and/or access to better savings accounts than those available to non-current account customers.
Note, though, that there are often restrictive terms attached to saving with current accounts.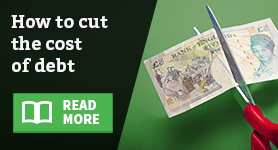 For example, many cap the balance that they'll pay interest on, and you may have to meet other conditions, such as monthly minimum deposits or having active direct debits paying out of the account.
Repay debts
Although it makes sense for everyone to build an emergency savings fund, it's always worth remembering that repaying expensive debts is likely to be more beneficial than saving.
If the APR interest rate on your credit cards or personal loans is higher than the AER interest you're earning on your savings, you're better off overall paying off the debt first.
Investing
It's possible that investing will offer you better returns than any savings option, but you must always remember that returns are not guaranteed... and that your capital is also at risk.
By Derri Dunn