Cashback websites offer some attractive incentives for frequent web shoppers. Find out the pros and cons of earning as you shop.
Key points
Cashback sites could help you claw back a percentage of your outlay when you spend
Use of some cashback sites is free - think carefully before paying a fee
Remember the cashback is never guaranteed until it's in your account, and this can take considerable time
Don't base your purchase solely on expected cashback - shop around for alternatives, considering quality as well as price
Most of us do a fair chunk of shopping online these days, from the weekly groceries to goods like books, clothes and DVDs, plus all sorts of services like car insurance, home insurance, utilities and more.
The companies selling these services sometimes choose to be listed on cashback sites to encourage more people to buy from them.
When the consumer buys via the cashback site, they receive cashback credit.
The best-known cashback sites are TopCashBack and Quidco, but there are other smaller sites that work in a similar way.
How does cashback work?
The process of shopping through cashback sites is incredibly simple.
When you're shopping online, simply go to the cashback site, search for the retailer you want to shop at, click on the cashback site's link to your chosen retailer, then shop as normal.
The cashback site shows how much you can expect to receive - usually a few per cent of the total spend, or a set amount for services like insurance and utilities - and any conditions you need to meet to get the reward.
The cashback amount is paid into your cashback account and you'll be able to claim the money.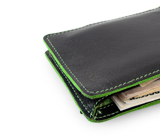 Should I use cashback sites?
Cashback sites can be a good way to get the most from your online shopping, but there's one golden rule: cashback is never guaranteed, so don't count on it when deciding what to buy.
If your cashback's declined there's not much you can do about it, so you really shouldn't base your buying decisions on who offers the most cashback.
Instead, work out the right deal for you without the cashback, then see the cashback as a nice bonus if it's successful.
Remember that it's possible you might find a better deal using a price comparison site - on Gocompare.com you can compare by quality as well as price, helping you see key product features before committing to a particular one.
Receiving payments from cashback sites
There are three main stages to a cashback transaction before you can claim your rewards and withdraw them.
Both the tracking and pending stages can sometimes take quite a while, perhaps even many months, so you'll have to be patient over getting your cashback
Soon after you make your purchase, it'll show up as 'tracked'.
This means that the cashback site has recognised your transaction and it's been recorded.
Next, there'll be a 'pending' stage, during which the retailer checks your purchase is valid and you've met any terms and conditions before it releases the payment to the cashback site.
Finally, your credit will show as 'payable' and is now ready to be withdrawn.
Both the tracking and pending stages can sometimes take quite a while, perhaps even many months, so you'll have to be patient over getting your cashback.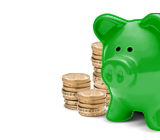 Once your cashback's payable, you can claim it.
Some sites have a minimum pay-out threshold where you need to build up your credit before cashing in.
Some sites offer cash paid into a bank account or PayPal and others offer e-vouchers. Sometimes you can opt to get a boosted payout rate by choosing certain payout types.
Tips for successfully earning cashback
Although using cashback sites is pretty simple, there are a few things you need to watch out for to give your transaction the best chance of being recorded properly.
In-store cashback
Some cashback sites now have the option to register your debit card details so you earn cashback when you buy from selected high street stores as well as online
When you search for a retailer on a cashback site, pay attention to any terms and conditions they impose.
Some might restrict cashback to certain products and deals, or not pay cashback until a set period of time has elapsed.
Finally, cashback sites use data called cookies to track your purchase.
This means that if you've used a different type of site to search for deals before you buy - such as a comparison site or a voucher codes site - the cookies might attribute the lead to that site, which will receive the commission instead of the cashback site.
If the cashback site doesn't receive the commission, you won't receive the payment.
The way around this is to clear your cookies in your web browser before you click through to the cashback site to buy.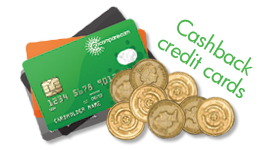 Drawbacks of cashback sites
Not guaranteed
The main drawback in using a cashback site is that you might not get the cashback.
While you can maximise your chances by clearing your cookies and making sure you click through and follow terms and conditions, it's not a done deal until the cashback's in your bank account.
Fees
Some cashback sites charge fees, some retain an annual sum from your cashback as payment and some are completely free to use.
A paid-for cashback site might have some attractive rewards on offer, but you need to make sure you'll actually earn enough cashback to justify the fees.
Slow payment
Although cashback will often track fairly quickly, actually getting to the payable stage can take an excruciating length of time.
Other cashback rewards
Don't forget that cashback credit cards and rewards cards can also help you to build up credit as you shop
Voucher codes might not work
Sometimes voucher codes will stop your cashback from tracking successfully, so you might need to decide if you're better off using the code or going for the cashback.
Remember, cashback is never a certainty, whereas a voucher code discounts at the time of purchase so the benefit is definite and immediate.
How do cashback sites make money?
Although some cashback sites charge fees to their users, most make money by being paid commission by retailers for the leads generated.
Some of this commission is passed onto users in the shape of your cashback pay-outs, but a proportion is kept by the cashback sites, letting them make money.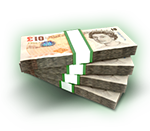 Are cashback sites safe?
Cashback sites are password protected, so your personal details should be kept secure on them.
As for the cashback you've earned, it's a good idea to withdraw it as frequently as you can rather than stockpiling it - there's little consumer protection if the site goes bust, so you'd be likely to lose any stashed credit.
By Derri Dunn
[SeanSocialShare]