Guide to easy-access savings accounts
Key points
Earn interest with unrestricted access to your money
Many accounts offer a bonus rate for the first year - interest returns will fall sharply after this ends
May not be the best option for longer-term saving
Consider whether a current account could offer a better deal
Think about the pros and cons of an easy-access ISA, or a no-notice peer-to-peer account
Probably the simplest and easiest of all savings accounts is the easy-access account.
You may have heard them called 'instant-access accounts' or 'no-notice accounts', but they're all the same thing - a flexible, accessible way to save.
It's very simple; you pay your money in, earn interest, and can withdraw your funds whenever you like.
That's why many people use such accounts for their emergency, rainy-day fund - it means that their money is within reach at all times.
If the boiler breaks or an unexpected bill arrives you can get your hands on the money straight away.
Are there any downsides to an easy-access account?
In the past it's always been advisable to have some money saved in an easy-access savings account, but the waters have been somewhat muddied with the rise of interest-paying current accounts.
Such products offer all the convenience of no-notice saving and, in some cases, have been known to pay more attractive rates of interest.
Need more information?
Remember also that instant-access options aren't necessarily the best way to save larger amounts. As a general rule, the more restrictive a savings deal is, the higher the rate of interest you'll earn.
There's a lot to think about when choosing a savings option and the right one depends on you.
For example, if you're trying to build up a savings habit then a regular saver account might be worth considering.
If you have a lump sum and you want to earn as much interest as possible, then a fixed-rate bond might be more suitable. Try our savings guides for more information on some of the products and options and think about the long-term benefits that can accrue with compound interest.
Are there high-rate, easy-access options?
Some easy-access accounts may pay a higher rate than others, but watch out for restrictions.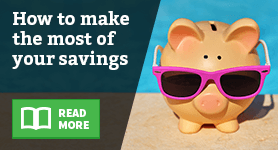 For example, you might have to agree to only being allowed to make a limited number of withdrawals in a year.
Other options may be online only, meaning you can't manage them in a branch or on the phone.
Because that means your account is less work for the bank or building society, it could pay you a higher rate.
You can find out more about a particular product when using our comparison page.
Bonus-rate periods
If you've carefully compared easy-access savings accounts then you'll have probably chosen one that's paying a top rate of interest.
However, that won't necessarily last. Many banks and building societies pay a 12-month bonus rate, meaning that you'll be transferred onto a lower rate of interest after the first year.
See also:
Bonus-rate savings accounts
Zombie savings accounts
The drop in rate could be dramatic, leaving your savings earning a paltry amount unless you do something about it.
Your account provider should send you a provider when a bonus rate is about to end, but it's a good idea to make a note yourself of when you opened the account and consider switching around the time of the first anniversary.
That way, you're regularly comparing accounts and can be confident you're earning a top rate.
According to the Financial Conduct Authority (FCA)† consumers are often overly optimistic about how much their variable rate may change in the future, which may explain why they don't scrutinise what happens with their interest rates over time.
Amongst other planned changes to improve consumer awareness and boost competition, the FCA will call for providers to display interest rates more clearly and to make their notifications of interest rate changes and the ending of fixed-rate periods more accessible.
The FCA will have these requirements in place by December 2016.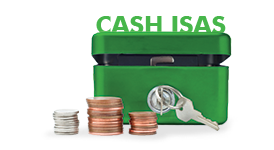 Easy-access ISAs
Individual Savings Accounts (ISAs) work in much the same way as normal savings accounts, but you don't pay any tax on the interest you make.
An easy-access ISA is one way to use your tax-free allowance for the year.
On 17 November, 2014, Gocompare.com checked 333 ISAs listed on the matrix of independent financial researcher Defaqto and found that 110 allowed notice- and penalty-free withdrawals, although some still had a limited number of withdrawals that could be made.
If this is the only savings you have it may make sense to benefit from the tax-free benefits of an ISA, but consider whether there are regular savings products and/or current accounts available that offer better rates when adjusted for tax.
If you have an emergency fund and you're looking at an ISA as a longer-term investment, an easy-access option may not be the right deal. As ever, though, compare the options.
Remember that you can only open one Cash ISA in a given financial year, but you can then transfer it into another ISA account, perhaps one offering better returns.
Peer-to-peer easy-access accounts
Peer-to-peer lending can offer some of the most attractive savings rates on the market and can cover the full range of savings options, short and long term.
As your savings build up, they'll grow faster - even if you're only paying in the same regular amount. Each time the interest earned on your money is paid in it starts earning interest, too
Money Advice Service
Remember that P2P is a riskier investment than a traditional savings option and your money will not be protected by the FSCS compensation scheme.
How much should I save in instant access?
If you're using an easy-access savings account to stash your emergency fund, typical advice is to try to build up enough to cover your salary for between three and six months.
If you can't afford to put quite that much aside, just save what you can - any savings are better than none. Think of it as a cushion - the thicker the better!
Some of the top-rate, easy-access accounts require a minimum deposit, sometimes as high as £1,000. If you dip beneath that amount then you won't earn the advertised rate of interest.
But there can be very good options with a minimum deposit of just £1, so think carefully about how much you plan to keep stashed away. Then, compare a range of accounts so you can be sure you've chosen the right product and that it's paying the best rate possible.
By Felicity Hannah