Get the answers to FAQs on savings, Isas and investments, then compare rates to find the right deal for you.
See also:
How should I start saving?
Start saving in any way you can and tailor your methods to suit your circumstances.
You may want to put aside money in a savings account whenever you feel you have enough spare, or you may want to set up a monthly payment into a regular saving account, while you should remember that current accounts can also pay decent rates. Read more about the options in our beginners' guide to savings.
What's the difference between the gross and net interest rate?
Gross interest rate: Rate of interest before tax
Net interest rate: Interest rate after tax has been deducted
What's compound interest?
Compound interest is interest that's paid on interest. It's worth understanding as it can give you major, long-term benefits when saving.
What's AER? How does it differ from the APR?
AER stands for 'Annual Equivalent Rate' and it shows the gross rate after compounding has been taken into account. AER is applied to savings accounts.
APR (Annual Percentage Rate) is used to compare the interest rates for credit cards and loans and shows how much you'll pay back over each year of a loan term.
How much should I keep in an emergency savings fund?
Typical guidance is to try to build up between three and six months' worth of salary in an emergency savings fund (often referred to as a rainy-day fund).
How much tax will I pay on my savings?
The first £1,000 of interest earned by a basic-rate taxpayer in the UK is free of tax. The government will take 20% income tax from a basic-rate taxpayer from any interest over £1,000.
If you have a product with a bonus introductory rate, think about switching when that bonus comes to an end
What if I'm a higher-rate tax payer?
If you fall into the higher-rate tax bracket you'll need to fill out a tax return and pay extra income tax. From April 2016 the first £500 of your interest will be free of tax, though.
Outside an Isa, there's no tax-free allowance on interest earnt by additional rate tax payers.
What's an Isa?
Isa stands for Individual Savings Account. It's either a tax-free savings account or a tax-free wrapper where you don't have to pay any tax on the investments you place within that wrapper. Read more in our beginners' guide to Isas.
What types of Isa are there?
There are three main types, Cash Isas, Stocks and Shares Isas and Innovative Finance Isas (designed for peer-to-peer savers). From April 2017 there's a fourth type of Isa, the Lifetime Isa.
What's peer-to-peer lending?
Peer-to-peer lending - also known as peer-to-peer saving, crowdlending or P2P - allows individuals to loan money directly to borrowers, cutting out banking middlemen. Returns can be attractive, but the risks are greater than with more traditional savings products.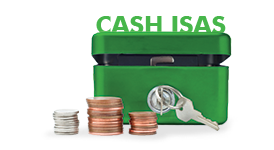 What's a regular savings account?
A regular saver account is where you pay in a fixed sum of money every month. Interest rates can be attractive, but you probably won't be able to invest a lump sum.
What's an instant access account?
An easy-access or instant-access account is one of the simplest savings accounts. You pay in your money, earn interest and can withdraw your money whenever you like. Interest rates on this type of account tend to be towards the lower end of the scale.
What's a notice account?
Notice accounts enable you to withdraw money once you've completed a notice period. They can offer attractive rates of interest if you're not in a rush to spend the money, but different accounts will have different notice periods, so always read the terms and conditions.
What's a fixed-rate bond?
A fixed-rate bond usually has a higher interest rate than easy-access options, but your money will be locked away for a predetermined period - usually between one and five years.
See also:
Some may allow withdrawals, but you might then have to pay a penalty.
What's a bonus interest rate?
A product sometimes has a bonus interest rate on top of its standard interest rate for an introductory period. Ensure that you know when this period ends - at this point you may want to think about switching accounts to capitalise on another product's introductory offer.
What's a zombie savings account?
The term zombie savings account is typically applied to an account that used to offer a decent rate of interest but now offers desultory returns because terms and conditions have changed and/or a bonus period has ended.
Can I get more interest from a current account than a savings account?
It's possible that a high-interest current account will offer better returns than a dedicated savings account, but note that limits and restrictions may apply. To get around such restrictions you may want to consider the pros and cons of managing multiple current accounts.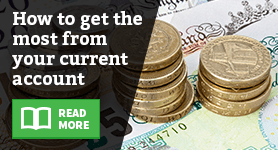 What's Help to Save?
Help to Save will be a saving scheme for low-income workers that's boosted by a government bonus. It should be available no later than April 2018.
How much can you invest in an Isa each year?
The tax year runs from 6 April to 5 April. The 2017-18 Isa allowance is £20,000 which can be saved in any combination of cash, stocks and shares and/or peer-to-peer investments.
Can I roll my Isa allowance over into the next tax year?
No. If you don't use it, you lose it.
When's the best time to use my Isa allowance?
The sooner you put the money in the sooner you gain the tax-free benefits, so it's often suggested that you invest as early as possible. However, you may want to consider whether you can get better rates from another source, delaying using your Isa allowance until towards the end of the tax year.
How many Isas can I have?
You can't open more than one Cash Isa, one Stocks and Shares Isa and one Innovative Finance Isa each tax year. But apart from that restriction, there are no limits on how many you can have. So if you opened one Isa every year for 10 years, you could have 10 Isas.
How much money can be withdrawn from an Isa?
When's the tax year?
The tax year starts on 6 April and ends on 5 April
You can withdraw as much money as you like at any time, subject to your account provider's terms and conditions, and at the risk of losing that element of your annual tax-free allowance if it isn't replaced in the same tax year.
You won't be charged any tax when you make that withdrawal.
What's a radically flexible Isa?
On 6 April, 2016, 'radically flexible Isas' launched. This rule change allows Isa savers to withdraw and replace money from their Isa without counting towards their annual Isa subscription limit for that year, so long as the repayment is made in the same tax year as the withdrawal.
Can I transfer money from one sort of Isa to another?
Yes, you can transfer money from one sort of Isa to another. This differs to old Isa rules, where transfer from stocks and shares to cash was not possible.
Can I transfer my Isa to a different provider?
Yes, you can transfer your Isa, subject to your account provider's terms - savers generally do this to achieve a better rate.
Providers may place restrictions on transferring parts of an Isa rather than the entire amount. Banks have 15 days to get funds fully transferred into the new account.
The Financial Conduct Authority (FCA) is working to ensure that a guaranteed seven-day Cash Isa switch period is in place by January 2017, something that it expects all but the smallest Isa providers to sign up to.
How much tax will I save by using an Isa?
With a Cash Isa you won't pay any tax on the interest you receive. Things are more complicated with Stocks and Shares Isas. If you sell an investment within a Stocks and Shares Isa, you don't have to pay any capital gains tax on any profits you may have made.
Higher-rate taxpayers will also pay a lower rate of income tax on dividends within an Isa. However, there's no benefit for basic rate taxpayers when it comes to dividends.
What's a Help to Buy Isa?
Help to Buy Isas are a form of Cash Isa offering government-funded bonuses to savers looking to build up a deposit for their first house.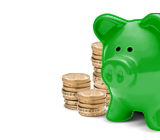 What's a Lifetime Isa?
A Lifetime Isa can help you save tax-free for your first home or retirement with the boost of a 25% government bonus. It will be available to those aged 18-40 from 6 April, 2017.
Are there any age restrictions on Isas?
Both Stocks and Shares Isas and Cash Isas are open to 18-year-olds and over, while 16-to-17-year-olds are able to take out a Cash Isa only. Many under the age of 18 are eligible for a Junior Isa.
What's a Junior Isa?
A Junior Isa allows you to put a tax-free wrapper around your child's savings and investments... but there are restrictions with the account and you should remember that the vast majority of children don't pay tax in any case because their earnings don't exceed the annual personal allowance. Remember that there are a variety of children's savings options to consider.
What's a Nisa?
In the 2013 Autumn Statement the government announced that the New Individual Savings Account (Nisa) would replace the Isa on 1 July, 2014. Its introduction on that date was accompanied by numerous reforms to the old Isa.
By the 2014 Autumn Statement, though, the government had reverted to calling the tax-free savings vehicle the Isa, meaning that the Nisa seems to be consigned to a particularly tedious footnote of financial history.
What's the FSCS?
The Financial Services Compensation Scheme (FSCS) is the UK's statutory compensation fund that was set up to help savings customers who become the victims of banking collapse. It covers deposits in banks, building societies and credit unions up to a defined limit per person, per firm.
Are Premium Bonds better than savings?
Premium Bonds are one of a range of options offered by National Savings & Investments. There are likely to be more attractive returns on other savings and investments, but Premium Bonds are a very safe home for your assets, they may be competitive with easy-access accounts and there are added benefits for higher-rate taxpayers.
Should I consider stocks and shares?
Stocks and shares and other investments are typically thought to offer better returns over the long term than cash savings, but you need to be aware of the risks, to realise that the value of your investment can go down as well as up and that the capital you invest is itself at risk. Read more in our beginners' guide to investing.
What's an investment supermarket?
An investment supermarket is basically a platform that helps you place your money in a variety of types of investments including funds, shares and bonds.
What's a tracker fund?
Tracker funds are low-cost collective investment schemes that follow the movement of an index, rather than the price of individual shares. They are often seen as a good way for novice investors to dip their toes into the stock market, but their performance can also stand up well when compared to more complex and expensive investing options.
Is overpaying a mortgage better than saving?
Any sort of debt usually comes with a higher rate of interest than the return you make on savings and investments, so overpaying your mortgage is certainly worth considering. Read more in our dedicated guide on saving v overpaying your mortgage.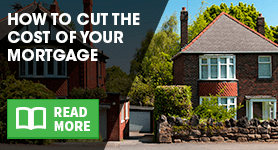 What's an offset account?
With an offset account your savings don't pay interest but instead are used to reduce the amount of interest you pay on your mortgage.
If such an account is suited to your circumstances it may be a flexible and tax efficient option that could save you money.
Is it better to save and invest or pay into a pension?
Savings and investments are typically more accessible than a pension, but the tax relief and (sometimes) employer contributions that come with pension saving can make them a very attractive long-term option when planning for a retirement. Read more in our dedicated guide on pensions v savings.
Do I have to pay if I want financial advice?
If you want independent financial advice you'll almost certainly have to pay for it; the alternative is restricted advice, which may be fee-free but is likely to be tied to a select group of products and providers.
Note that you can get free financial guidance from a variety of sources and, depending on your individual circumstances, it may not be worth your while paying for advice. Read more in our guide to finding and choosing financial guidance and advice.
Any more questions?
See if you can find the answers in our savings and Isa guides.
By Abbie Laughton-Coles