When can you haggle, how do you do it, what is it appropriate to barter for and can you make savings? Find out more in our guide.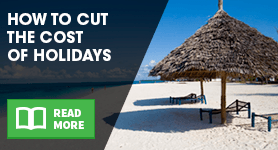 For most of us, haggling is the reserve of the early morning car boot sale or the far-flung, exotic market stall.
But more and more of us are putting what we perceive as politeness to one side and embracing the art of haggling, determined to find a bargain in well-known high street stores.
Over half of UK consumers have haggled, according to a survey by Gocompare.com.[1]
An overwhelming number of them were successful, too, with 89% who were gutsy enough to ask retailers rewarded for their persistence with discounts, free extras or add-ons.
What's the secret of haggling?
When most people think of haggling, the image of a dodgy wheeler-dealer comes to mind. Anger and confrontation are part and parcel, a slanging match something to be expected. But on a shop floor, and especially on the high street, that won't get you anywhere.
Like any other successful negotiation, being prepared and doing your homework is the key to success
Claire Peate, consumer expert
The first rule of haggling: be polite. Storming in with a bad attitude isn't going to get you anywhere.
You should approach salespeople with the word negotiation in mind: this is a business transaction, and you won't get what you want if you treat it as anything less.
But don't be cold or aloof - create a rapport and build a narrative around your decision-making process. You really want the item, but maybe you can't afford it or your partner is less enthusiastic. A bit of give and take is essential, so treat this as an open discussion where you're willing and happy to compromise.
Knowledge is power so enter into any negotiation armed with prices from competitors. Most retailers will at least match these, and many will go lower.
"Like any other successful negotiation, being prepared and doing your homework is the key to success," said consumer expert Claire Peate.
"Thanks to the internet, it's never been easier to compare products and prices to hunt down the best deals."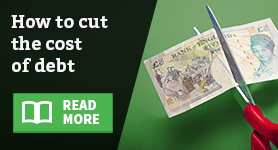 Opinion differs as to the most effective bargaining method, but most agree that the customer shouldn't be the first to mention money.
Asking what your options are and opening up discussion will make your "opponent" the first to mention money. Aim higher than you'd like and work your way back down; for example, starting with a 20% reduction and ending up at 10% is still a considerable discount on a large item.
What can I haggle on?
If you're trying to negotiate a price on your weekly shop, you may fall a little short and get a few confused looks from the cashier.
But when buying big-ticket items like cars, televisions or sofas it's almost expected for customers to call sale assistants out on the price. Of those consumers surveyed by Gocompare.com, cars are the item most successfully haggled on (34%).
Put your embarrassment to one side - confidence is key when haggling
Most people feel comfortable negotiating in a large shop-floor environment, so it's not surprising that 30% of hagglers in our survey were successful when asking for a reduction on electrical goods.
And it isn't all about a knock down in price. Many retailers will throw in added extras, like accessories when you're buying a piece of technology or a full tank of petrol when you're buying a car.
Remember that salespeople have a certain number of warranties they need to sell, so doing a deal is in their interest as well as yours. Buying ex-display items is another way to get what you want while saving a few quid.
Where can I haggle?
The more casual the environment the more comfortable you may feel haggling. Car boot sales are the most popular place to haggle, but when you're striking a deal over small amounts the potential to save money gets smaller too.
The hustle and bustle of the local market is another place shoppers feel at their most confident, and traders are usually happy to sell leftover stock or produce at the end of the day.
Since the bite of the recession, however, it's become more acceptable to negotiate sales staff down in larger high street retailers.
See also:
The lack of face-to-face contact obviously means online retailers are difficult to bargain with, but users on websites like Gumtree are usually happy to negotiate the offered price.
Top haggling tips
Be polite and approach salespeople with a smile
Treat any negotiations like a friendly conversation
Do your homework and research the item you want to buy
Start a little higher and work your way down
Put your embarrassment to one side - confidence is key when haggling
By Emily Bater
[SeanSocialShare]