Find out more about Help to Save, a new saving scheme for low-income workers that's boosted by a government bonus.
Key points
Allows low-paid workers to save £50 a month and receive a bonus of up to £1,200 from the government over four years
Open to those who work and receive working tax credits or universal credit
Available no later than April 2018
Help to Save is a government-backed savings scheme announced in the March 2016 Budget which aims to help low-paid workers to save by giving them a bonus.
According to the government, as many as 3.5 million people could be eligible to open an account.
What is Help to Save?
Help to Save is a savings account which allows those eligible to be able to save up to £50 a month and receive a 50% bonus after two years - worth up to £600.
Account holders can then choose to continue saving under the scheme for a further two years and receive another £600 bonus.
If savers opt to keep the account for the full four-year term, they could save up to £3,600 and eventually earn £1,200 in government bonuses.
Help to Save accounts are expected to be introduced no later than April 2018.
Who is eligible for a Help to Save account?
To be eligible for a Help to Save account you must work and receive universal credit or working tax credits.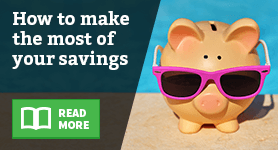 'Universal credit' is a single benefit, being rolled out in stages, which will replace six existing benefits: jobseeker's allowance, housing benefit, working tax credit, child tax credit, employment and support allowance, and income support.
If you've taken out a Help to Save account but your circumstances subsequently improve, you're still eligible to complete the scheme, saving the maximum amount and getting the maximum government bonus.
This could be your situation if, for example, you'd opened an account but then got a better job which meant you no longer qualified for universal credit or working tax credits.
Is it separate from my normal savings account?
It's not yet clear how Help to Save accounts will work in practice, whether savers will need to take out separate accounts or whether they can save in their normal savings accounts and still benefit from the bonus.
Is there interest on a Help to Save account?
Whether interest will be built up on a Help to Save account will depend on the form they take. As they are likely to be a standard savings account, it's probable that interest will be earned but it's not yet clear.
What if my situation changes?
If you need to remove money from the account, the government has said you'll be able to do this - it's not yet clear whether or when eligibility for the government bonus is then at risk.
There's also nothing to dictate how you spend the Help to Save money.
Debt charity StepChange welcomed the introduction of the savings account.
Chief executive of StepChange Mike O'Connor said: "We welcome government recognition of the need for a savings scheme aimed at those on low incomes.
"With any such scheme, the devil will always be in the detail and there are a number of design features to be worked out. Matching contributions have been shown to encourage savings and the flexibility provided to savers on accessing the funds are positive."
According to StepChange research† if every household in the UK had £1,000 in rainy-day savings, 500,000 would be protected from falling into problem debt.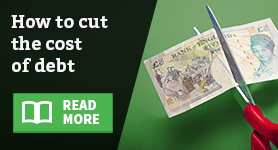 However, Mr O'Connor pointed out that two years is a long time to make families wait for a bonus, and may put people off: "Such a wait may see families overtaken by events as they access the funds for emergencies, therefore concern at losing the bonus could simply act as a disincentive to save in the first place.
"In order to build financial resilience and to protect people on low-incomes from the risk of falling into debt, any savings scheme needs to work alongside other elements of a responsive safety net, including access to more sustainable and affordable credit and better protections for those in financial difficulty."
This builds on criticism that the promise of a bonus may encourage people to keep putting away regular saving rather than targeting debt, or even going into debt to maintain savings payments.
As the interest paid on loans and credit cards is almost always higher than that paid on savings, this could lead to the build up of financial problems.

By Emily Bater