Say hello to savings accounts with HSBC
We help you navigate the world of savings accounts and ISAs. Here, we'll be looking at savings accounts available from HSBC.
Key points
HSBC offers a wide range of savings accounts with varying rates and conditions
Some savings accounts may help you to reach your savings goals better than others, depending on your situation
It's worthwhile spending the time to look at different types of savings accounts
HSBC is, frankly, a global giant. Europe's biggest bank by total assets, it has unrivalled profits in the UK. Its name hints at its international history, an abbreviation of the Hongkong and Shanghai Banking Corporation, which opened its doors in 1865.  
Its aim was to be a local bank serving international needs, and it has grown from serving two countries to serving 38 million customers in 67 countries – but it calls the UK home.  
Offering a wide range of financial products and services, from insurance and mortgages to investments and credit cards, HSBC also offers a range of savings options under that familiar hexagon-shaped red umbrella. Will one of them be right for you? 
What would make you save more? 
The psychology of saving is a fascinating thing – we all work in different ways, and what motivates one person may differ from the next.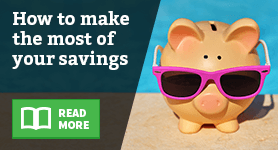 Of course, how much income you have, and how much you can realistically put aside, are crucial factors. But HSBC offers a range of accounts that might help you to reach those all-important savings goals. 
Would it make your savings pot grow bigger if you only earned interest in the months when you don't make a withdrawal? Or if your savings account required that you squirrel away a minimum amount every month? These options may be available to you, but think carefully whether they would suit your circumstances. 
Back to basics 
Perhaps the first decision to make when thinking about a savings account is whether you want to build up a fund that you can dip into when you need to, or if you'd prefer to tuck your savings away for a year or more.  
An instant access savings account does what it says on the tin, allowing for flexibility in both the way you save and the way you spend your money. On the other hand, a fixed-term savings account means that you forfeit the ability to access your savings whenever you want, but are usually rewarded with a higher interest rate.    
Both have advantages, but one will probably suit you more than the other – unless you're able to do both.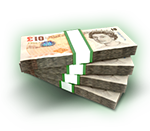 ISAs are usually worth considering 
The government's Personal Savings Allowance, which allows for up to £1,000 in savings tax-free every year for standard rate taxpayers - and up to £500 for higher-rate taxpayers - was a welcome addition to the Budget in 2016.  
But an HSBC ISA, with its annual tax-free savings allowance, could also be a useful savings tool, particularly for those saving to buy a house. If you don't already have an ISA, it's certainly worth considering. As with any other savings account, though, take a good look at the terms and conditions, and think about whether it suits your needs.  
See also:
If you're already an HSBC customer, you may have access to savings accounts that aren't available to other customers.  
With all these different factors to think about, it could be easy to be overwhelmed about choosing the best savings account for you. That's why it's worth taking time to do some research and find out what different options are available.  
To help you do this, our tables compare the different rates and provisos associated with various savings accounts, including HSBC's. Seeing the information in this way may help you weigh up your options. 
The Financial Services Compensation Scheme will protect the first £85,000 of any savings that you hold with HSBC. This was correct in April 2018. But it's important to remember that this protection would cover First Direct, which is part of HSBC, too – the £85,000 would apply to the total in both. 
By Katrina Hendley