The Innovative Finance ISA makes savers using peer-to-peer lending platforms eligible for tax-free interest. Learn more about P2P ISAs…
Key points
The Innovative Finance ISA launched on 6 April, 2016
It's a third type of ISA, alongside the Cash ISA and Stocks and Shares ISA
It's possible to place multiple P2P investments from different providers within a single ISA, subject to your annual ISA limit
The ISA limit for tax-year 2017-18 is £20,000
An ISA allows you to put a tax-free wrapper around savings and investments, meaning you can receive interest without paying tax
Peer-to-peer lending (P2P) - which allows savers to lend directly to borrowers, cutting out banking middlemen - has grown exponentially.
According to innovation charity Nesta†, £1.7bn was lent via P2P in 2014, a figure that grew from £267m in 2012.
The reasons are not hard to see, with such accounts regularly paying interest rates of well over 5% in this period.
In contrast, the FCA revealed that around £160bn of the funds held in easy access savings accounts in 2013 earned an interest rate equal to, or lower than, the Bank of England base rate of 0.5%.
The government has been keen to encourage peer-to-peer lending which it sees as an important way to encourage competition in the banking industry.
To that end, the P2P ISA - known as the Innovative Finance ISA - launched on 6 April, 2016.
This essentially means that savers can put a tax-free 'wrapper' around their peer-to-peer investments, meaning that they won't pay tax on the interest that they earn.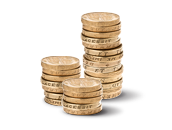 Innovative Finance is a third type of ISA
When developing the peer-to-peer ISA, one of the key issues facing the government was whether to include it under the existing Cash ISA and Stocks and Shares ISA classifications, or to set it up as a third type of ISA.
They chose the latter option, one of the reasons for this thought to have been the difficulties involved in allowing savers to withdraw their investments within 30 days; other ISAs offer this, but trying to guarantee this on all P2P platforms presents unique challenges.
Did you know...?
There's no provision for the Junior ISA under the Innovative Finance ISA
The Innovative Finance ISA will, then, be a third type of ISA and savers will need to decide how they want to apportion their annual ISA allowance between the three options.
Somewhat confusing matters is the fact that, subject to conditions, some P2P loans can be held within investments that are eligible for Stocks and Shares ISAs, such as investment trusts.
There'll be many types of Innovative Finance ISAs
Not all providers have yet announced details of their Innovative Finance ISAs, but - as with peer-to-peer lending generally - they are likely to come in a wide variety of shapes and forms.
Some of the better-known P2P lenders such as Funding Circle and Zopa are expected to allow savers to open the ISAs directly on their platforms and some of these options are likely to operate in a similar manner to regular savings and ISA accounts.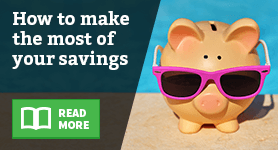 This is the case with RateSetter which, in February 2016, became the first provider to announce details of its P2P ISA.
Other Innovative Finance ISAs will be offered through fund supermarkets, which is the typical route that many investors follow when investing in stocks and shares.
This will allow you to hold multiple P2P investments within a single Innovative Finance ISA; if you so desire, such investments can be from multiple P2P providers.
The government is also conducting a public consultation† on whether to extend the list of ISA-eligible investments to include debt securities and equity offered via a crowdfunding platform.
At launch in April 2016 it was NOT possible to include equity crowdfunding investments, but this is expected to become an option at a future date.
There won't be a P2P Junior ISA
Junior ISAs have been excluded from the scope of the Innovative Finance ISA, at least for the time being.
Peer-to-peer Lifetime ISAs
A fourth type of ISA, the Lifetime ISA, has been available for those aged 18-40 since 6 April, 2017; it's a product designed for saving or investing towards your first home or retirement.
Funds within the Lifetime ISA can be cash and/or stocks and shares, but it's not yet clear whether they could also be peer-to-peer investments.
The FCA has considered bringing peer-to-peer lending within the remit of the FSCS and says it will 'review the regulatory framework in 2016' and give fresh consideration to the idea
Transfers
In contrast to the Cash ISA and the Stocks and Shares ISA, there is not expected to be a requirement for the Innovative Finance ISA to be transferable to another sort of savings, investment or loan.
Investors will be able to withdraw their funds, subject to the terms and conditions of the individual account, and it may be possible to transfer a P2P ISA investment after it has been converted to cash.
It will be possible to switch existing ISA funds into one of the new P2P ISAs, thereby retaining the tax-free status of such an investment.
Inheritance issues
The Innovative Finance ISA is subject to the same inheritance tax treatment as other ISAs meaning that, on the death of the account holder, the funds will form part of the estate for inheritance tax purposes.
A spouse or civil partner can inherit ISA tax advantages and will be able to invest as much into their own ISA as their spouse used to have, on top of their usual allowance.
There's no FSCS protection
Since April 2014 the peer-to-peer industry has been regulated by the Financial Conduct Authority (FCA),† which gives savers an element of protection.
But money invested in P2P services isn't covered by the Financial Services Compensation Scheme (FSCS), which can protect your savings in the event of an authorised firm becoming insolvent or ceasing trading.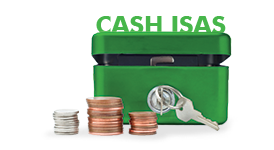 The FCA has considered bringing peer-to-peer lending within the remit of the FSCS and says it will "review the regulatory framework in 2016" and give fresh consideration to the idea.
In the meantime, Innovative Finance ISA savers need to be aware that their capital may be at risk and their investment may not perform to the level they hoped.
Many of the more reputable P2P companies have their own protection schemes in place. Investors may feel that this is enough security, but it's not the same as a government guarantee and individuals will need to make their own assessment of the risk, or seek independent financial advice.
By Sean Davies