If the end of the tax year (5 April) is approaching and you haven't used your Isa allowance, here are the things you should think about...
Key points
The tax year closes on 5 April and the 2017-18 Isa allowance is £20,000
If you don't use your annual Isa limit you lose that element of your lifetime tax-free allowance
Depending on the Isa you choose you're not necessarily tying money up for an extended period of time
When the end of the financial year looms, it's your last chance to use up your current Individual Savings Account (Isa) allowance.
If you've decided that it's too late to be bothered with your Isa then think again - you may still have time and if you don't use it, you do lose it.
Some people think that Isas are complicated or that they require you to fill out tax returns, but for most people that's not the case.
Cash Isas are as easy to manage as standard savings accounts, while Stocks and Shares Isas can be a really accessible way to manage investments. It's now also possible to consider the Innovative Finance Isa for peer-to-peer investors, and the Lifetime Isa.
The tax year runs from 6 April to 5 April, and the 2017-18 Isa allowance is £20,000, which can be any combination of cash, stocks and shares and/or peer-to-peer.
If you're saving for a child, read our article on Junior Isas.
If you're ready to save then here are our tips for making the most of this year's Isa allowance, despite the ticking clock.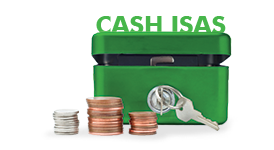 Don't assume it's too late
If it's near the end of the tax year (5 April), you may have missed almost a whole 12-month period where your money could have been earning tax-free interest. But that doesn't mean it's not worth saving now.
After all, most people use Isas for long-term saving, even if it's a rainy-day fund. If you never have an emergency then you'll keep that cash saved for the long term.
That means that using your allowance now will let you benefit from future tax-free years. However, if you don't use what's in your allowance, you will lose it.
Remember that - depending on the account you choose - you're not necessarily tying your money up for an extended period of time and you could still have the funds to hand.
If you've chosen a no-notice account you should be able to withdraw your money at any time without penalty.
That may mean losing that amount of your tax-free allowance, but if you don't get in before the end of the tax year you'll never have had that allowance in the first place!
Balance the benefits of instant access against the potentially higher interest rates available on notice accounts - remembering that if you're locked into a rate it'll limit your transfer options should interest rates rise.
Also balance the long-term benefits of taking advantage of your tax-free Isa allowance against what would happen if you left your money where it already is.
For example, it's possible that your current account is offering a better return than the Isa you're considering.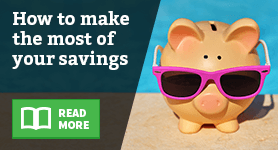 Basic-rate taxpayers can now get first £1,000 of interest on regular, non-isa savings accounts free of tax every year.
But remember that, if interest rates go up, this £1,000 threshold could be reached more quickly, meaning that you may benefit from the longer-term tax advantages associated with Isas.
Keep calm and get comparing
Just because you've left it to the last minute doesn't mean you can't find the best Isa rates available. Don't panic and simply save into your current provider's Isa account - at least not until you've checked whether it's the right deal for you.
It only takes a few minutes to compare Cash Isas with the help of Gocompare.com. We've made it really simple, listing the provider, the rate, the minimum payment and any restrictions.
Don't get caught out by catches
When you've looked at the comparison table you'll see there are two buttons; 'details' and 'apply'.
Even if you're applying at the very last minute, it's essential you take the time to read through all the information we've provided on restrictions or penalties on the account so that you know you're happy with it.
You can see all the key information on the main page, but make sure you understand it. You'll feel pretty sheepish if you get a great rate but then realise you've mistakenly locked your money away for five years!
Consider transferring other accounts
If you have existing tax-free savings from previous years, it's possible that they're earning a pittance; many providers offer their best deals on new accounts.
However, if you open a new Isa account that accepts transfers then you can move your existing tax-free savings into that account, too.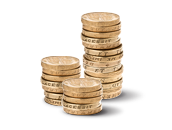 Whatever you do, don't withdraw the money in order to pay it in or it may lose its tax-free status; instead ask your provider to arrange a transfer.
As part of its plan to improve the deal that savers get from providers, the Financial Conduct Authority (FCA) is planning to introduce a seven-day switch guarantee for Cash Isas.
How long does it take to open an Isa account?
Opening an Isa can be a fast process; you just fill out the application form and make your first payment.
Once you've sorted your savings for the current tax year, it's worth considering where to save in the next financial year.
However, sometimes a bank or building society will need to write to you to get more proof of your identity, and that can take a few days.
Make sure you're ready to apply as quickly as possible by having all the relevant information handy.
You'll need your National Insurance (NI) number (you'll find it on HMRC letters and your pay slips), plus relevant ID such as a driving licence and a utility bill. You may need to post these to your account provider when applying online.
If it's very close to 5 April then you may also want to contact the provider before choosing an account in order to make sure that the paperwork can be processed in time.
Get planning for the new financial year
Once you've sorted your savings for the current tax year, it's worth considering where to save in the next financial year.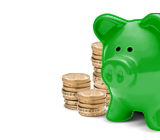 The earlier you get your savings into the tax-free Isa account, the more interest you'll earn that the taxman can't touch, but there will be other factors to consider - read our article on using Isa allowances at the start of a tax year.
Remember that you're only allowed to open one Cash Isa a year, so there's a risk that if you move fast your rate will be uncompetitive by the end of the year. If that happens you're allowed to transfer your entire current Isa account to a new provider - you just can't leave the funds split between two.
It's worth weighing up all the options and deciding what you're comfortable with but remember - the sooner the money is in a tax-free wrapper, the sooner your returns are protected.
By Felicity Hannah