Here's what you need to know about NatWest savings accounts
When it comes to savings, is this 'big four' bank the one for you?
Key points
NatWest offers a range of different accounts for savers
It may offer tax-free, instant-access and fixed-term savings accounts
Look closely at interest rates and any penalties or fees associated with withdrawing savings
There can't be many financial institutions that are prepared to say 'we are stupid'. 
But that's what NatWest did when it launched a new TV ad after rebranding in 2017 with a new 3D logo. 
'We are what we do' was an emotive ad that featured British icons such as Charlie Chaplin, along with a voiceover. It claimed 'we are brave' and 'we are inventive' – but also featured shots of football hooligans with a voiceover saying 'we are stupid'.  
CMO David Whelan told Marketing Week that the ad was all part of acknowledging that the bank has made mistakes in the past and has to learn from them.  "Yes, most people hate banks, but the majority of our customers are also happy with what we do. We wanted to balance those two things and embrace them," he said. 
Perhaps only one of the original 'big four' high street banks – and one that can trace its origins back to the 1650s – would be brave enough to do this. The bank has retained its identity since being acquired in 2000 by RBS in the largest takeover in British banking history, and is now part of one of the world's largest financial services groups.  
As that ad campaign showed, NatWest is not afraid to grab your attention. The question is, can its savings accounts do the same? 
There's a variety of NatWest savings accounts to choose from  
Whether you have a few pounds to save and want to build up a nest egg gradually, or a lump sum you want to tuck away out of temptation's reach, NatWest offers a range of savings accounts that could meet your needs.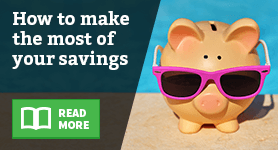 It's never a bad idea to save, and the sooner you can do it the better. With a number of different accounts to choose from, you can decide what will suit you – and, importantly, what type of account may help you to save more.  
Remember to take a good look at interest rates and at any penalties that may be involved if you want to withdraw your savings at any stage. It's a good idea to compare different accounts and different providers so you can build up a picture of what's available.  
NatWest Isas 
Wherever you turn for tips on saving, the message is usually the same: consider opening an Isa if you haven't already got one, so you can take advantage of tax-free interest rates.  
NatWest offers a choice of Isas, including - in April 2018 - a Help to Buy Isa. The Isa you choose will depend on how much money you want to deposit initially, and whether you want to be able to access your money whenever you want.  
In general, you'll be able to access higher interest rates if you're happy to leave your savings without touching them, and higher balances attract higher interest.  
NatWest instant-access savings accounts 
One of the reasons that people save is to build up an emergency fund in case, they have... you guessed it... an emergency. And the very nature of an emergency means that you need to act quickly, which is where instant-access savings may come in handy. It means you can get your money when you need it without paying any penalty.  
Instant-access accounts often offer the lowest interest rates on your savings – but look at all the options available, as sometimes there are ways to boost rates. For example, some savings accounts may encourage you to save regularly by awarding you a higher interest rate, but only on the months you squirrel away a certain amount.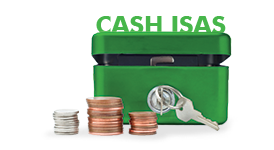 Other instant-access accounts may be available only for those with a bigger nest egg, or may award higher interest as long as you don't withdraw any of your savings. 
Take a closer look at the instant-access savings accounts available from NatWest and compare them against the rest of the market before deciding which is right for you.  
NatWest fixed-term savings accounts 
If you have a few hundred, or even a few thousand pounds in savings and you can afford to tuck some of this away without touching it, a fixed-term savings account is likely to earn you a higher rate of interest than an instant-access account.  
These will pay a fixed rate of interest for a set time – usually either one year or two years – during which time you'll have to pay a penalty if you withdraw any of your savings.  
NatWest children's savings account 
For those who want to encourage the savings habit in their children, it may help to open a savings account specially designed for them. In April 2018, it was possible to open an account in a child's own name as long as they're aged over seven. 
See also:
Bonus-rate savings accounts
You want to access your savings? 
At the time of writing, each of NatWest's instant-access savings accounts come with an ATM card. An ATM card means that you are able to access your savings via a cash machine. But it's different to a debit card as you can't use them with a retailer or online to pay for goods or services. 
Will your money be safe? 
If you choose a NatWest savings account, you can be assured that your savings will be protected up to the sum of £85,000 by the Financial Services Compensation Scheme. 
How to decide which is the right savings account for you 
NatWest has made the different benefits of its various savings accounts readily available to compare, and it has some useful savings tools as well. The key is to read the details thoroughly so you're aware of any penalties if you withdraw savings or you don't save a specific amount of money regularly. 
It's also a very good idea to compare the interest rates on offer with those from other financial institutions, so you can be sure that your money is working as hard as it possibly can. Luckily, you can do this with GoCompare, so it's well worth taking a look before you make a decision.  
By Katrina Hendley