If it's near the start of the tax year (6 April) you may want to think about what you're going to do with your Isa allowance.
Key points
Using your Isa allowance as soon as possible maximises tax efficiency but...
In the shorter term products such as current accounts may offer better interest returns
New rules in 2016-17 mean you can withdraw your money from a Cash Isa and pay it back in within the tax year to keep your full, annual tax-free allowance
A new tax year means a new Individual Savings Account (Isa) allowance, so what do you need to know…?
We're the first to admit that a new financial year is not as exciting as a new calendar year.
There's no partying, no TV specials and no bonus days off work.
But when the new tax year begins on 6 April, there is the chance to make a resolution to get saving.
After all, a new tax year means a new Isa allowance; meaning you can save or invest money and the taxman can't take a cut of your returns.
So long as the money stays within the Isa, all the interest or growth is yours and yours alone.
So if you're thinking of saving into an Isa this year, what do you need to know?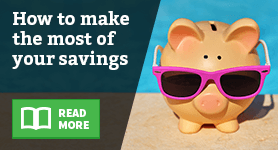 Are Isas complicated?
Many people say they are put off Isas because they think they're complicated or mean you have to start filling out tax returns - but for most people that's simply not true. They work like regular savings accounts, without tax on interest.
From 6 April, 2017, to 5 April, 2018, the amount UK savers can put into Isa accounts will be £20,000, and that can be saved as cash, stocks and shares, peer-to-peer investments, a Lifetime Isa - or any mixture of the four.
Is it right to save into an Isa straight away?
In the past, general guidance was to get your money into an Isa as soon as possible, so that any returns you make are protected from the taxman.
It's important to hold cash as an emergency fund and for short-term spending, but over the long term a stock market investment is likely to provide a better return
Danny Cox, Hargreaves Lansdown
But certain savings, current accounts and peer-to-peer lending options can offer better rates than dedicated Isa options.
What's more, since April 2016 lower-rate taxpayers have received the first £1,000 of non-Isa interest they earn in a year free of tax (the allowance for higher-rate taxpayers is £500).
Given these factors, it may be worth considering keeping your money in a higher-paying account and only using your Isa allowance towards the end of the tax year.
Current accounts generally have limits on how much interest-making money you can have in an account, and if you have more than that amount saved elsewhere it may make sense to get it put into an Isa as early as possible.
An additional factor to consider is the Help to Buy Isa, which launched in December 2015.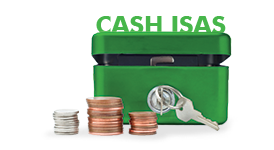 This is a specific type of Cash Isa offering significant government bonuses aimed at helping first-time buyers, but if you open another sort of Cash Isa you won't also be able to hold a Help to Buy Isa in the same tax year.
Transferring Isas
Remember that if you've saved into a Cash Isa at the start of the tax year and you find a better account later in that same year, you can - subject to your account provider's terms and conditions - transfer the funds.
Within a tax year you may only be able to transfer the entire fund, but if you're transferring a previous year's Isa then a partial transfer may be possible.
As part of its plan to improve the deal that savers get from providers, the Financial Conduct Authority (FCA) is planning to introduce a seven-day switch guarantee for Cash Isas.
Withdrawing money from Isas
Isa options became more convenient for savers on 6 April, 2016, with the introduction of 'radically flexible Isas'.
This allows savers to withdraw from, and reinvest in, a Cash Isa within a tax year without the reinvestment eating further into their annual Isa allowance.
This means that should a saver put £1,000 into a Cash Isa, withdraw £500, but then reinvest it into the Cash Isa within the same tax year, that saver would only have used £1,000 of his or her annual Isa allowance; before 'radical flexible Isas' were introduced, that saver would have used £1,500 of his or her annual allowance.
Should you save into a cash, stocks and shares or P2P account?
Many people prefer to save into a Cash Isa for simplicity and safety, but a Stocks and Shares Isa or an Innovative Finance Isa may yield greater returns over a longer period, and they're not as complicated as you may think.
The value of the tax breaks increase as your savings grow
Danny Cox, Hargreaves Lansdown
The Innovative Finance Isa allows peer-to-peer savings and investments to be placed within an Isa for the first time, while you don't need to 'play the stock market' or start reading the Financial Times to get the most out of a Stocks and Shares Isa.
"Savers should consider how much of their savings should be in cash and how much should be invested," said Danny Cox, head of financial planning at Hargreaves Lansdown.
"It's important to hold cash as an emergency fund and for short-term spending, but over the long term a stock market investment is likely to provide a better return.
"Investing in a Stocks and Shares Isa can be as simple as using a low-cost tracker fund [and] there are many DIY investing services which can help people with their choices with model portfolios and investment ideas."
Always remember, though, that with stocks and shares neither your initial investment nor the returns you may make are guaranteed.
Is it worth saving into an Isa?
What if you're a small-scale saver, who's simply looking for an account to stash their rainy-day fund? Is it still worth opening an Isa?
"Saving into Isas is a good idea even if you're starting with modest amounts," said Cox. "It usually costs no more to invest in an Isa than outside one and so the tax breaks are effectively free.
"Getting into the habit of sheltering your savings and investments from tax is good, as the value of the tax breaks increase as your savings grow."
By Felicity Hannah