Savings accounts with the Post Office
If you want to start saving for a holiday, wedding or even for your kids' future mortgage deposit, compare Post Office savings accounts to see if one could help.
Key points
A savings account is an account you deposit money into, which then accumulates interest over a period of time
You can also get ISAs, bonds and savings accounts for children too
Some savings accounts, ISAs and bonds are tax free, but you might not be able to withdraw the funds until the account term ends
When you think of the Post Office, 'savings account' isn't the first thing that springs to mind. 
They say you shouldn't look a savings account gift horse in the mouth, so let's see what a Post Office savings account might have to offer.  
Bear in mind that the types of savings accounts the Post Office has could change at the drop of a hat, so it's best to shop around for the most suitable account.  
Post Office savings account 
A savings account is a bank account you can deposit money into, which accumulates interest over a period of time – meaning you get a little monetary return.  
For example, if you deposited £10,000 into a savings account that had a 1% annual yield, you'd earn £100 in interest in the first year.  
If you left your savings for another year, you'd earn interest (£101) on the new balance of £10,100 and by the end of the second year, you'd have a balance of £10,201. Maths! 
Most savings accounts require a minimum balance and you usually can withdraw or transfer money online with minimum fuss.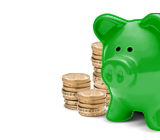 There are other types of savings accounts that come with a range of features to suit various saving needs.  
ISAs
An ISA is an individual savings account, which is a tax-free place to store your savings. You can only take out one ISA each tax year. They have a minimum deposit amount and your ability to withdraw money easily depends on the ISA you opt for. For example, an easy access ISA usually allows you to withdraw money instantly.  
While all ISAs allow you to accumulate tax-free interest, there are many different types. We've listed a few below: 
Cash ISA – Like a normal savings account, except you won't be taxed on interest and you have a fixed allowance. 
Stocks and Shares ISA – You can invest your allowance to potentially earn higher returns, but fees and risk tend to be higher too. 
Innovative Finance ISA – You can lend your money through peer-to-peer platforms for higher interest return, but could lose out if things go wrong. 
Help to Buy ISA – You have to meet certain conditions to qualify for a government bonus towards buying your first home. 
If you're interested in getting an ISA from the Post Office, or another provider, shop around for the right option for you and be aware of the risks associated with investing your money.  
Fixed-rate bonds 
A fixed-rate bond gives you a set interest for the duration of the term that you can be taxed on and not withdraw until the term ends.  
Generally, the longer your bond's term, the better interest you'll get - but this is no guarantee. Some bonds have a high minimum deposit, and you can't add to the bond once it's open.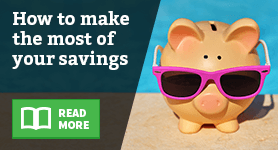 Unlike with an ISA, you can have multiple bond accounts open within a year.  
Children's savings accounts 
You can get children's saving accounts, like Junior ISAs, to help you save up a tax-free trust fund for your children, grandchildren, cousins, siblings etc.  
What if my savings account is dormant? 
The Dormant Accounts Act 2001 requires financial institutions to label accounts that haven't been used for at least 15 years as dormant.  
If this happens, the value of the dormant account will be transferred to the Dormant Accounts Fund, which is held by the National Treasury Management Agency (NTMA).  
See also:
Bonus-rate savings accounts
Zombie saving accounts
Don't worry though - dormant funds can be claimed back from the NTMA, and any interest will be earned up until the repayment date.  
Be aware of fraudsters who send emails telling you that you've got a lost savings account. They'll usually ask you for personal details like your bank card number and sort code.  
If you get an email like this, it's likely a scam, so ignore it. Most dormant account tracing services are free, so you'll never be asked for bank details.  
So how do you track down your savings? Well, National Savings and Investments (NS&I), the British Bankers' Association (BBA) and Building Societies Association (BSA) have a free tracing service – www.mylostaccount.org.uk - to help you find your long-lost money.† Phew! 
By Amy Smith