Find out more about the pros and cons of Premium Bonds and whether you should consider them as a home for your hard-earned savings.
Key points
Premium Bonds don't earn interest - instead the interest funds the monthly prize draw
They offer 100% capital security, backed by HM Treasury
There are more attractive returns on other savings and investments, but Premium Bonds may be competitive with easy-access accounts
Higher-rate taxpayers may find them attractive, especially if they've filled their Isa allowance
Premium Bonds are one of the most popular savings options in the UK and in 2015 there were over 21 million people holding over £51bn in bonds.
They're offered by National Savings & Investment (NS&I) which, instead of interest, offer the chance to win tax-free cash prizes.
For each £1 invested you'll get a unique bond number - so if you save £500, you'll get 500 bond numbers and 500 chances to win a cash prize.
Cash prizes vary between £25 and £1m and there are two £1m prize draws every month.
Once you've held your bonds for a full calendar month, they're entered into a prize draw and have a chance to win.
This means that if, for example, you invest your bonds in February, you'll have to wait until April for the chance to win.
Premium bond prizes and interest
Premium Bonds don't earn interest - instead the interest funds the monthly prize draw.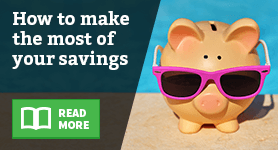 The overall value of prizes paid out each month is based on the prize fund rate and the number of bonds in the draw, which means that the more money invested in Premium Bonds the higher the overall value of prizes awarded for a given prize fund rate.
The annual prize fund interest rate was 1.35% in April 2015, according to NS&I.
It's likely that you'll be able to find better returns on other forms of savings and investments, but Premium Bonds may prove competitive against easy-access accounts and have extra benefits for higher-rate taxpayers.
Premium Bonds investment limits
From 1 June, 2015, the maximum investment limit for Premium Bonds increased from £40,000 to £50,000.
Did you know...?
Since the first Premium Bonds prize draw in 1957, more than 304 million tax-free prizes worth approximately £15.4bn have been paid out
Eligibility
You have to be at least 16 to buy Premium Bonds for yourself but you can also buy on behalf of children, grandchildren or great-grandchildren.
You can buy bonds if you live outside the UK, depending on where. Check local regulations to see if you're allowed to buy Premium Bonds, as some countries don't allow this.
How safe are Premium Bonds?
As with other NS&I products, all the money you put into Premium Bonds is secure.
NS&I is backed by the Treasury - this means that your cash is protected in full, rather than just the backing offered by banks under the Financial Services Compensation Scheme.
Drawbacks of Premium Bonds
If you want a regular income, Premium Bonds may not be the best option for you - you may be better off looking at different types of investment or savings accounts, including isas.
You'll also receive no interest, as the interest accrued on bonds goes towards the prize fund.
So unless you win one of the bigger prizes (and the odds aren't in your favour) your investment is unlikely to beat inflation, and you should remember that you'll be missing out on the benefits of compound interest.
The odds of winning £25 for each £1 bond number is 26,000 to one, while the odds of winning £1m is 26 million to one.
If you're looking for a guaranteed return you're better off with a different type of savings product.
Who's Ernie?
The prizes are drawn at random by a machine called Ernie (Electronic Random Number Indicator Equipment), which was invented by code breakers at Bletchley Park in the 1940s.
Did you know...?
There are more bonds held in the south-east of England than elsewhere in the UK, which is why winners are more often from here than any other area
It's a simple, random number process which gives every bond an equal chance of winning.
Ernie is based in Blackpool and in May 2014 paid out 1.4 million prizes, amounting to over £51m in value.
Buying and managing Premium Bonds
You can buy Premium Bonds directly from NS&I or from the Post Office. You can manage your account online, by post or over the phone.
What happens if you win?
If you've registered online you can receive your prize directly into your bank account, or NS&I will send you a warrant which you can pay into your bank.
For high value prizes of £5,000 and over, NS&I will send out a claim form before paying out the prize.
An easy way to check if you've won is to download the NS&I prize checker app on your mobile. 
See also:
High-interest current accounts
Peer-to-peer saving
Managing your bonds
You can cash in premium bonds online, over the phone or by completing a postal cashing-in form at any time.
Cashing in online or over the phone can take three working days for the money to reach your bank account, while a post claim can take up to eight working days.
There are no penalties and, of course, you won't lose any interest by cashing in your bonds, but you might want to do it just after a monthly draw so your bonds aren't sat in your Premium Bonds account when they could be earning interest elsewhere.
By Emily Bater