Make sure your savings are still earning interest and haven't joined the legions of the walking dead by finding out more about zombie accounts.
Key points
Savings accounts can turn into 'zombie' accounts when introductory terms end and/or terms and conditions change
Set a calendar reminder so you'll remember when your introductory interest rate is due to end
Shop around and compare to find the most competitive interest rate
Consider high-interest current accounts and peer-to-peer options alongside savings accounts
'Zombie' accounts are savings accounts which may have once offered good interest rates but now pay almost no interest.
This means your savings aren't working as hard for you as they should be if you let them languish in these accounts.
Zombie accounts may offer interest of as little as 0.01% to 0.5% AER.
These accounts may have lured customers in with a high interest rate or a bonus rate before cutting it after a year.
Sometimes, rates are slowly reduced over time rather than being slashed suddenly - if a bank reduces a rate by less than 0.25%, it isn't obliged to write and tell customers about the reduction, so it may even go unnoticed.
How to avoid zombie savings accounts
It's important to keep a close eye on how much interest your account is earning and to mark on the calendar when any bonus rate expires so you can look into switching to a better rate.
Did you know...?
56% of people surveyed by the FCA in 2015 didn't know whether their provider offered a similar account with a different interest rate
According to a 2015 review by the Financial Conduct Authority (FCA) into cash savings,† many customers don't monitor interest rates on their savings accounts.
A total of 69% of those surveyed didn't know or couldn't estimate how much interest they'd earned on their savings account.
The FCA explained a lack of awareness of interest rates by the fact that consumers often have to actively search for interest rates on their existing accounts and claimed that many had not seen their interest rate for more than a year.
Some 60% of those surveyed said that they'd seen their interest rate in the last year, 14% had seen the interest rate one-to-two years ago and a further 18% three or more years ago.
Clearer information
From December 2016 the FCA will insist that firms provide clear information on interest rates offered on cash savings products as well as clearly reminding consumers about changes in interest rates or the end of an introductory rate
Such statistics have helped lead to calls for banks to display interest rates prominently on statements, annual summaries and online pages.
According to the FCA consumers are often overly optimistic about how much their variable rate may change in the future, which may explain why they don't scrutinise what happens with their interest rates over time.
When asked if their provider had ever reduced interest rates on their accounts, 38% said they didn't know or were unsure.
From December 2016 the FCA will insist that firms provide clear information on interest rates offered on cash savings products as well as clearly reminding consumers about changes in interest rates or the end of an introductory rate. The new rules include:
Requiring firms to provide key information in a product summary box at point of sale, replacing provisions about the summary box that currently sit in confirmed industry guidance
Being clear on what interest rate consumers are getting. Introducing a new rule requiring firms to display interest rate information prominently alongside account balance information in all rate related customer communications
Quicker and easier switching. Introducing a new rule which requires firms to provide a prompt and efficient service so that a customer can switch to a better account offered by the same firm
"With many savers never switching because they don't think it will make a difference, our rules will help consumers get the information they need to shop around," said Christopher Woolard of the FCA.
"In a good market, providers should be competing to offer the best possible deal and, should a consumer wish to move accounts, they should be able to do so with the minimum of fuss.
"Our rules are about giving consumers the facts they need to make an informed decision about what to do with their savings, and the ability to act on it quickly."
Shop around and switch your savings
In movies, the only way to kill a zombie is by decapitating it - and that's pretty much what moving your savings does to zombie accounts.
A total of 56% of those surveyed by the FCA didn't know whether their provider offered a similar account with a different interest rate to the savings account in which they had their highest balance.
Did you know...?
A high-interest current account could offer a better rate than a savings account
Banks typically offer their most competitive rates to new customers, so as with any financial product it's worth shopping around for a better deal every few months to make sure you're not missing out.
Know your saving needs
When you're looking around for the right account, think about your needs. How much money will you pay in? When will you need to access the funds? This will help you decide on the right account for you and your money.
Fixed-rate bonds
If you don't need to access your savings quickly, it could be worth thinking about locking your savings away in fixed-rate bonds.
Committing to leaving your money in the account for up to five years often gives you access to a better interest rate but means you have to keep your money stored away for the agreed length of time.
Tax-free ISAs
You might also be able to make the most of your savings by using your tax-free allowance from an Individual Savings Account (ISA). Each year you have an ISA allowance, which is the amount you're able to save into a tax-free account.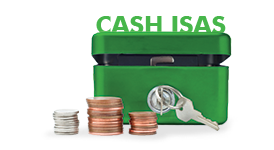 Instant access
If you need to get at your money easily and quickly, an easy-access savings account will often offer you less interest but instant access to funds.
Although many ISAs are fixed-rate bonds or have long notice periods for withdrawals, there are also easy-access ISAs, which allow you to access your funds without being penalised.
On 17 November, 2014, Gocompare.com checked 333 ISAs listed on the matrix of independent financial researcher Defaqto and found that 110 allowed notice and penalty-free withdrawals, although some still had a limited number of withdrawals that could be made.
Saving in your current account
Alternatively you could deposit your savings into an interest-paying current account, which often offer attractive rates.
As with other accounts, however, the interest rate may only be offered for the first year you have the account, and some pay different rates depending on how much money you have in your account.
Such accounts also typically have other terms and conditions associated with them, such as having to pay in a minimum monthly amount to qualify for the interest, or having to have active direct debits going from the account.
Peer-to-peer lending and investments
Savings options with peer-to-peer lenders are a rapidly growing area of the industry and returns can be very attractive.
Note, though, that peer-to-peer is a form of investment, meaning that your returns may not be guaranteed and your capital is at risk.
At some point you may also want to consider more traditional, riskier sorts of investment, such as stocks and shares.
By Emily Bater