Get the answers to FAQs on student insurance, then compare quotes to find the right deal for you.
See also:
What is student insurance?
Student insurance can cover belongings against loss or damage caused by things like theft, fire, vandalism, storms, floods and burst pipes whilst you're at college or university. Read more in our beginners' guide to student insurance.
Why do I need student insurance?
Student accommodation can often be targeted by thieves, because a lot of students have expensive items such as laptops, tablets and smartphones. Making sure your contents are covered should help minimise inconvenience should possessions get stolen, lost or damaged.
Aren't I covered by my parents' home insurance policy?
This will depend on your family's home insurance. Some may offer student cover as part of a comprehensive policy or as an add-on, but look out for restrictions such as only providing cover for one child in a family at a time.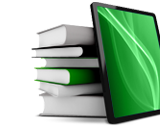 Can I get cover through a regular home insurer?
This will largely depend on your living arrangements. If you're a student living away from home and renting private accommodation, you can get quotes through our regular home contents insurance quotes process.
Note that the number of insurers offering you a policy will be restricted, especially if you're living with other students.
If you're living in a halls of residence you're likely to need a dedicated student insurance policy from a specialist provider such as Endsleigh.
Is my room covered by university insurance if I live in halls of residence?
Some university accommodation contracts include insurance but not all, so check before you move in. Universities may charge an additional fee for insurance or include a premium in the rent. However, university insurance may not cover all your items and you might need to top it up with your own policy.
Does a student policy cover all my belongings?
Many companies will offer flexible options so you can tailor your cover to suit you, whether you want to include everything in your room or just one item.
Am I covered during the holidays?
Not always, so make sure you read the terms and conditions of your policy carefully. Whether you live in halls of residence or a shared house might also affect your policy, so double check the small print.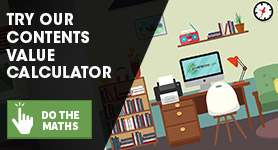 Are there additional benefits to student insurance?
Dedicated student policies may include extra benefits such as:
24-hour student helpline
Legal expenses cover
Course fee cover in case of illness or accident
Accidental damage cover
How do I accurately estimate the value of my contents?
The easy way is to use our contents calculator... alternatively, just make an inventory of the individual items you have in your room and add up their value.
What's new-for-old cover?
This covers the cost of a new replacement item and not the current value of the item which has been lost, damaged or stolen.
Alternatively, you can take out a policy which covers the actual value of the item. These policies are likely to be cheaper, but a pay-out may not cover the cost of a replacement item.
Are bikes and musical instruments covered?
This is dependent on your policy. Some will include cover for bicycles and instruments but others will class them as an extra item, so check with your insurer. Alternatively, specialist bicycle insurance is available.
Any other questions?
See if you can find the answers in our student insurance guides.
By Rebecca Lees