The financial challenges facing students are getting ever more difficult. Let us help you get a firm fiscal foundation...
University, while undoubtedly exciting, can also be an expensive experience, with tuition fees at some institutions now amounting to £26,000 over three years.†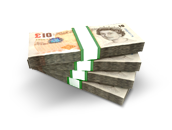 Add on your living expenses and your whole degree could cost much more - £40,000 is, perhaps, a conservative estimate. So how can you possibly afford this?
Student loans
If you're planning on going to university straight from school, it's quite likely that you'll need to take out a student loan.†
This will cover your tuition fees and the majority of your living costs, allowing you to focus on your studies.
While a loan may seem great at the time, the thought of repayments when you leave higher education and start work is likely to be daunting. Remember, though, that you will only have to start paying the loan back when your earnings reach a level where it is judged you are able to afford repayments.
Don't make a major financial decision based on a freebie
Student bank accounts
Before going to university, it's a good idea to open a student bank account.
These products can offer benefits such as interest-free overdrafts, which could help if you are struggling for money between loan instalments and paydays.
Some banks offer other incentives, such as student discount cards or money off electronics and travel… but don't make a major financial decision based on a freebie. Shop around to find the best deal before making any commitments.
Make a budget
Whether you choose to seek financial help or support yourself through university, you need to be able to manage your finances effectively. This means creating a budget.
Your budget should take into account your income, including your student loan, any bursaries or grants you may receive, and wages from any jobs.
From this, you should then subtract your essential outgoings, including tuition fees, rent, bills and food.
The amount that is left over can then be spent on books and other supplies, social activities and any other luxuries.
Get a student card
To make your money go even further at university, it's worth investing in a student card. This is supplied by the National Union of Students and is frequently called an NUS card.
For a small payment, you're eligible for discounts on clothes, food and travel for a year. 
Think about the essentials
While packing for university, think about what you really need.
While taking a television may seem like a good idea, you'll have to pay for an expensive TV licence.
There is a money-saving alternative available, if you only watch catch-up TV services online. This is a complex and developing area, so make sure you're not risking an expensive fine - check the latest advice on the TV licensing website.†
If you have a car, consider whether you will really need it at university. Public transport offers student rates, and you can save a lot if you can avoid forking out on petrol, maintenance, car tax and insurance.
If you simply must have a car, read our guide to student car insurance for advice on getting the right policy at the right price.
Student contents insurance
While paying out for an insurance policy may seem like another unwanted expense, you should consider how much your belongings are worth and how much you would have to pay out if they were stolen or damaged.
Students are at a high risk of theft, especially in the first few weeks of starting university when it's not always easy to identify who is and who isn't a student on campus. Shared accommodation can present particular problems, whether on or off campus.
Read more about the policy options that are available, then compare student insurance quotes to find the right deal.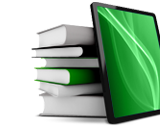 Student money-saving tips
Buy second hand
When you receive your reading lists for the semester ahead, browse charity shops in the area - previous students may have donated their old books when they've finished with them.
Use the library
Rather than buying expensive textbooks that may only be used for a module, borrow them from the university library.
Consider the value range of foods at the supermarket
Value products are a lot cheaper than brand names and they don't always taste that different!
Make the most of the summer sales
Before you head to university, look out for reductions and special offers on student essentials such as kitchen equipment and bedding.
Look online for vouchers
Before visiting a restaurant or ordering a takeaway, look online to see if there are any money-off vouchers available.
Don't miss the Fresher's Fair
The college's Fresher's Fair will usually have information on places that provide local discounts for students and - if you're really cheeky - you could probably get all the pens you need for your higher-education career!
By Chantal Walden