Learn more about student contents insurance options including dedicated policies, extending home insurance, and cover that may be available from your college or university accommodation provider.
Starting college or university is an exciting - and daunting - experience.
Meeting new friends, surviving freshers' week, starting studies and learning how to live on a budget for the first time is all stressful enough without thinking about protecting your stuff with student insurance.
The average student's possessions are worth more than £2,000, according to August 2012 research by Gocompare.com.[1]
This isn't surprising when you consider that many students own gadgets such as smartphones, laptops, tablets and games consoles.
Some students are under the belief that they're protected under their parents' home insurance, but this isn't always the case.
Ensuring that you have adequate cover for your contents could be a sensible investment, particularly since Home Office figures suggest† that around one in every three students becomes a victim of crime.
When assessing options, students looking for insurance cover typically have four broad choices - they can either be protected under university insurance, by their parents' home insurance policy, by arranging their own home contents cover, or by taking out dedicated student insurance.
College and university accommodation insurance
It's common to begin student life in college or university accommodation, and the accommodation provider may include some level of insurance for personal possessions.
This cover could be well worth having, but you need to check the terms and conditions and decide if you need to top it up in order to cover specific items or circumstances.
"Students intending to live on campus should check what cover is provided," said Gocompare.com's Ben Wilson.
"Student halls often provide a degree of insurance against theft of personal possessions, but you'll need to check the policy terms and conditions and decide if you need to top it up if you need to cover specific items such as expensive IT equipment or musical instruments."
Using an existing home insurance policy
Provided that the student still lives at the family home during the holidays, many home insurance policies offer an element of cover for belongings kept in student accommodation during term time.
This cover may come as standard on a comprehensive home policy, or it may be available to purchase as an added extra.
Parents take note...
If parents take responsibility for a student's insurance needs through their home insurance and a claim is made then their no claims bonus could be lost
But not all policies will have such cover available, while some will only cover one child at a time - if you're the policy holder and you're sending siblings off to study, you'll need to check that they're both covered.
Even if cover is available, you should always check the terms and conditions to ensure that they're appropriate to your needs.
Consider, for example, whether loss or damage insurance includes theft when no violence or force is used to get in to the building, a situation that can be relatively common in student accommodation.
Consider also whether the amount insured covers potential losses.
On 9 July, 2014, Gocompare.com reviewed 319 comprehensive home insurance policies, using the information provided by the matrix of independent financial researcher Defaqto.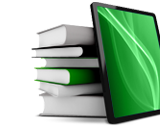 Of these 319 policies, 252 offered cover for student belongings as standard.
Of those policies, 45 offered cover of less than £5,000 for belongings, and cover levels varied drastically.
For example, 20 policies offered £2,500 worth of cover, while at the lowest end of the scale two policies offered just £750 worth of cover.
Remember that there could be further complications in taking this option - for example, parents may not want to take responsibility for a student's insurance needs, as if a claim is made their no claims bonus could be lost.
"Parents wishing to cover their children's possessions while at university under the family contents insurance should talk to their insurer to tell them of the change in living arrangements," said Wilson.
"They should also take the opportunity to clarify the cover available and any terms and conditions which may apply.
"For example, a common requirement is for the student to live at the family home during the holidays, and theft is typically only covered where there are signs of forced entry.
"Parents also need to consider that any claims may affect their no-claims bonus and future premiums."
Taking out a new home contents insurance policy
A student may be able to arrange suitable cover through a regular home insurer, but this will largely depend on their living arrangements.
Student accommodation is usually less secure than other properties, is often left unoccupied outside of term-time and is likely to house several laptops, TVs and bicycles
Mark Greening, Gocompare.com
If you're a student living away from home and renting private accommodation, you can get quotes through our standard home contents insurance quotes process.
Note that the number of insurers offering you a policy will be restricted, especially if you're living with other students, and you should read the terms and conditions with care to ensure they match your situation and needs.
This option is not likely to be suitable if you're living in a halls of residence. In such a case you're likely to need a dedicated student insurance policy.
Stand-alone student insurance policies
Dedicated, stand-alone student contents insurance policies are available that are geared towards the student lifestyle and can protect against loss or damage caused by risks such as theft, fire, storm, flood and burst pipes.
Be aware that your policy may cover your possessions during term time only - should you need cover during holiday periods you may need to speak to your insurer.
Depending on the insurance company, other policy benefits may include a 24-hour student helpline, legal expenses cover, and cover for course fees should you be deregistered due to death, illness or accident.
Things to watch out for on student insurance policies
Depending on your policy, there may be a few exclusions which could prevent you from claiming.
If you want to cover your valuables for accidental loss or damage you may have to add accidental cover to your policy, as this doesn't usually come as standard.
Tips for keeping your belongings safe
Register your valuables on www.immobilise.co.uk† so that they can be traced back to you
Don't keep excess cash on the premises
Keep valuables safe and out of view during parties and when you're away from your room
If you have a ground-floor room it's a good idea to keep all your windows shut and any valuables out of sight
While many insurers will replace laptops they can't replace the data - back it up!
If you live in shared accommodation, remember that each housemate will be responsible for taking out their own contents insurance.
Your possessions may also only be protected if they're in your individual room (that may require its own lock), as opposed to any communal areas.
A common exclusion on standard home policies would be if your possessions are stolen and entry is unforced.
Lots of students own musical instruments and pedal bikes, which are not only valuable but often essential for everyday university life.
Some policies don't cover these as standard, so you may need to add them to a policy or take out specialist bike insurance or specialist musical instrument cover.
As with standard home insurance, if you have any expensive items - such as a laptop or jewellery - these will need to be listed separately on the policy to ensure the cover is adequate.
Check the policy terms for item cover limits, any 'total valuables' limits (the maximum you can claim for multiple items), the excess (the amount you have to contribute in the event of a claim) and any other exclusions (items or risks that are not covered).
Top 10 student insurance tips
Don't assume your possessions will be covered by the family home insurance policy, halls of residence cover or your landlord's insurance
Check policy excesses and terms and conditions to ensure you have the level of cover you need and that you can fulfill the insurer's requirements - for example, insurers may specify that you lock your bedroom door when you leave the house
Items such as bicycles, musical equipment and course fees are not usually covered as standard, but cover can be bought for an additional premium
Expensive items will need to be listed separately on the policy to ensure the cover is adequate
Check the period of insurance - some policies don't provide cover outside term-time
If you live in shared accommodation each of you will be responsible for taking out your own contents insurance
While many insurers will replace laptops they can't replace the data the laptop contains - back-up files on external drives or to the cloud
Don't keep more cash in your digs than is absolutely necessary and never keep your Pin codes with your cards
Register your valuables on an online property register so if they're recovered they can be traced back to you
If you're living in halls of residence be careful who you let in, or who comes in after you - they may not necessarily be a student
By Emily Bater