Find out more about all aspects of taxi insurance including private hire, public hire, policy options and cover for fleets, MPVs and minibuses.
Key points
Decide whether you need private or public hire taxi insurance
Choose between policy only, named driver and any driver options
Check whether public liability insurance is included on your policy
Compare multiple providers online through Gocompare.com to find the right product at the right price
If you're a taxi driver, your car is more than just a vehicle - it's your livelihood.
Taxi driving tends to involve unsociable hours and a lot of time driving in built-up, inner-city areas, which could pose a high risk of an accident.
Also, as a cabbie you're likely to be covering far higher mileage than most drivers on standard car insurance policies.
Because taxi driving carries a few extra risks in the eyes of insurers it's likely to cost more, so finding the right policy is crucial.
Policies will sometimes stipulate a minimum driver age, commonly 25, so make sure you find insurance that fits the criteria for all your drivers.
How to get a taxi insurance quote
A top tip for finding a competitive taxi insurance quote is to compare online, rather than automatically renewing your insurance with your current provider.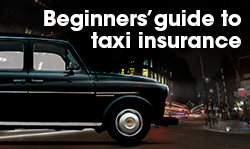 There are a number of providers that specialise in taxis, and by using a service such as Gocompare.com you can easily find a policy that lets you focus on doing your job.
Other standard money-saving tips for motor insurance include paying annually rather than monthly and ensuring your vehicle has appropriate security.
The type of taxi insurance you need will depend on individual circumstances, whether you need cover for individual driver(s) or fleet cover, and on the sort of vehicle you want to insure, but the two broad categories are private hire and public hire.
Note that not all insurance providers will cover both public and private hire taxis, so make sure the policy you get is appropriate to your needs.
Did you know...?
Taxi insurance providers tend to be regional and may include or exclude certain cities and/or areas from cover
Public hire taxi insurance
Public hire taxis don't need to be pre-booked - they can be hailed by customers on the street, meaning that they need different insurance requirements to private hire vehicles.
It may seem logical to assume that public hire taxis are, therefore, more of an insurance risk than private hire ones, but this isn't necessarily the case.
Public hire cabs tend to be newer than private hire ones and the drivers older, meaning that some insurers may look more favourably on them.
Public hire taxis can display a taxi sign and may be referred to as hackney carriages, and London black cabs are perhaps the best-known example.
Private hire taxi insurance
Private hire taxis need to be pre-booked so they can't be flagged down on the road, and they can't display a taxi sign.
As noted, it may therefore seem logical to assume that they're seen as a lower insurance risk than public hire taxis, but because private hire vehicles tend to be older and the drivers younger, this is not necessarily the case.

Insuring minibus and MPV taxis
Larger taxis with more seats than the standard five might be in a higher insurance group, with more expensive premiums to match.
This could include people carriers, MPVs or even minibus taxis for carrying many passengers at once.
Other main taxi policy options
Whether you need public or private hire cover, there are a variety of policy considerations you need to think about.
As with standard car insurance, you'll have the option of looking at third party only, third party fire and theft and comprehensive options, and telematics policies are likely to play a growing role in the market.
Taxi fleet insurance
Fleet owners should consider the cost and convenience of all-driver policies and set them against policy-only options where additional drivers are added
The more taxi-specific things to consider include:
Policy only
This is likely to be the cheapest form of cover, but as it's also likely to be the most basic you should check whether the policy is appropriate to your needs.
If you're a fleet owner, note that premiums may well rise steeply if additional names are added to the policy.
Named driver policies
If you own a single taxi and you're the sole driver, you may just need a named driver policy for yourself.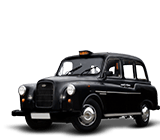 All-driver policies
As the name suggests, this option will cover all drivers over a set age (typically 25).
Fleet owners should consider the cost and convenience of this and set it against policy-only options where additional drivers are added.
Public liability insurance for taxis
Remember that it's not just your vehicle you're insuring - you're likely to need public liability insurance as well.
This comes as a standard feature on many, but by no means all, taxi insurance policies and covers you from claims made by customers in case they're injured or suffer another loss while travelling in your cab.
Look out for this in your terms and conditions. If you're not covered you may need to take out a separate policy.
Taxi breakdown cover
You might find that you're offered breakdown cover as part of your taxi insurance quote.
This might seem a convenient option, but there are also a number of specialist taxi breakdown services to choose from, so it's a good idea to compare the insurance add-on price against dedicated breakdown products.
Remember that it's not just a case of saving money on the premium - check that your chosen breakdown service will get you back on the road quickly, or you'll risk losing valuable fare-earning time.
Taxi insurance and location
It's crucial at the outset for the driver to obtain quotations for the correct insurance policy for his/her type of work - even before they acquire the vehicle
National Private Hire Association
One feature of taxi insurance providers is that they tend to be regional and may include or exclude certain cities and/or areas.
For instance, due to higher risk levels Northern Ireland and London are places that are excluded from cover by many insurers.
There will be coverage available from regionally specific providers whatever your location, though, and by comparing prices you can find the right deal for your part of the country.
No claims bonuses on taxi insurance
No claims bonuses (NCBs) and discounts for taxis work in a similar way to regular car insurance NCBs, offering a bonus for every year you own insurance in your name without making a claim.
If you compare taxi quotes through Gocompare.com you'll be asked how many years NCB you've built up, and whether this is based on private hire, public hire, company car experience or private car use.
You'll also be asked whether you want to pay extra to protect your bonus, and whether the NCB is in use on another vehicle, such as a private car - if so, you won't be able to transfer the bonus directly, but some insurers may offer a discount.
Declare your taxi's modifications and mileage
Taxis with disabled access could be classed as having been modified and - as always with vehicle insurance - any modifications other than security enhancements tend to restrict your choice of insurers and increase the premium you'll have to pay.
It's important you're honest about the mileage you'll be covering and any modifications your taxi has, as any major discrepancy could lead to your insurer refusing to pay your claim and possibly cancelling your insurance if you're involved in an accident.
If you search for taxi policies through Gocompare.com you'll be asked to indicate whether your vehicle has any modifications. If so, you can add them from a drop-down list and include details such as the value of the modification and whether it's been made for a medical purpose.
If your mileage is likely to be very high, you might want to consider taking a policy that has an unlimited mileage clause.
If you don't need to worry about the distance you're covering, you can concentrate on maximising your business without worrying about invalidating your insurance.
Taxi security and your insurance
Vehicle security is the one modification that typically leads to motor insurance discounts. This is equally true with taxi policies, although there may be differences regarding the type of security devices that insurers rate on.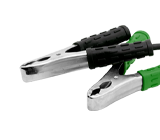 If you compare taxi insurance through Gocompare.com you'll be able to indicate whether your vehicle has a Thatcham 1 or Thatcham 2 security device fitted. Note that, if you answer yes, your insurer may require proof of its installation.
You'll also be able to indicate if your taxi is fitted with CCTV, an interior camera and/or exterior camera. Insurers may give discounts for such devices, but may also ask for further details of the system(s).
DVSA driving test
Some councils require you to have passed the DVSA driving test† if you want to drive a taxi or private hire vehicle, and consequently you'll be asked whether you've achieved this qualification if you compare quotes through our website.
Other things to look out for with taxi insurance
Find out more:
Personal use
If you use your taxi for personal transportation as well as your business, check that your policy offers cover for personal as well as commercial use.
If you plan to let other drivers use your vehicle for private purposes - perhaps adding a partner or child as a named driver - you'll need to check whether your local authority allows unregistered motorists to drive a registered (plated) taxi.
Personal injury
Driving a cab can be a dangerous occupation, and if your insurance offers personal accident cover it could prove valuable in the unfortunate event that you suffer death, an injury or mental trauma.
Passenger numbers
Make sure you know the law regarding how many passengers your vehicle is allowed to cover - and stick to it! If you don't you risk invalidating your cover.
Legal assistance
Legal assistance on taxi insurance could provide cover if you have to take legal action following a motor accident that wasn't your fault.
Windscreen and glass repair
Having windscreen cover on your policy could help compensate you for any damage and get you back on the road quickly.
Loss of licence
Certain policies may offer compensation to cover loss of work should you lose your licence, but beware of exclusions on such products.
Other declarations
When applying for taxi insurance you'll be asked whether you've made any motoring insurance claims in the last five years and whether you've had any driving convictions in the same period.
You'll also be asked whether you have a criminal record and if you have any medical conditions that you need to inform the DVLA about.
By Derri Dunn