Finding cheap minibus insurance and MPV (multi-purpose vehicle) insurance quotes can be something of a struggle, so find out more about the options available .
Minibuses are flexible vehicles that can be used in a huge variety of circumstances.
They may, for example, be operated as taxis, by a school, charity, nursing home, club or group, or they may simply be used as an individual or family's private vehicle.
Insurance for minibuses can be costly as they can be large, expensive vehicles and the more passengers they carry, the greater the risks involved.
The sort of use your vehicle gets put to will relate directly to the type of insurance you need.
Gocompare.com offers three separate insurance services that could help you with your minibus cover requirements, so read our guide and follow the appropriate link to see if you can save.
The first and, perhaps, most important step for keeping the costs down is to compare your options from as many providers as possible, while you can also try our other tips for cutting the cost of van insurance.
Taxi insurance for minibuses and MPVs
If you use a minibus or MPV for hire or reward, try our taxi insurance comparison service to see if you can cut the cost of cover.

You'll be able to specify your vehicle type and its number of seats during the quote process.
There are private hire and public hire insurance options available, and you're able to cover individual vehicles or a fleet.
You'll be able to review things such as public liability, windscreen, breakdown and legal cover as well as price.
Please note that our taxi insurance comparison service has options for every part of the UK except for Northern Ireland.
Van insurance for minibuses
If you have a small minibus that you use privately, or for commercial use that DOESN'T involve hire or reward, you may be able to find appropriate cover through our van insurance comparison service.
Did you know...?
Vehicles with nine-to-16 seats (including the driver's seat) are usually classed as minibuses
If a vehicle has over 16 seats it's classed as a coach
Please note that a policy you find this way won't technically be defined as van insurance but as minibus insurance.
On our forms you'll choose your vehicle and see a question asking you to specify the number of seats, with a maximum number of nine allowed (this also allows cover for MPVs, but note that an MPV is more likely to be classed as a car so could need car insurance).
If your minibus has more than nine seats then our van comparison service won't be suitable and you may want to consider looking for a specialist minibus provider or broker.
Make sure you enter all the details of the minibus accurately, including notification of any modifications from the factory standard, so that you know you're comparing quotes that are appropriate for your vehicle.
Also make sure that you're aware of the differences between private van insurance and commercial (business) van insurance.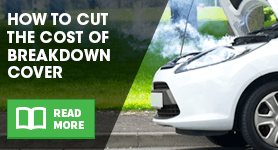 Unlike car insurance, with vans there's no 'social, domestic, pleasure and commuting' class of use.
This means that if you use a minibus to commute to even one place of work, you'll need to search for commercial van insurance rather than private van insurance.
Short-term minibus insurance
Many people need to insure a minibus for a short period of time, perhaps to take family and friends on a trip or for another one-off occasion.
See also:
Airport transfers
Cut the cost of car hire
Is my vehicle a car or van?
If you're hiring a minibus or MPV it's likely that you'll sort out your insurance through a hire firm but you may, for example, be borrowing a minibus from a friend.
In such circumstances, you could be added to another policy as a named driver, or you may want to consider short-term motor insurance.
Should you choose the latter option, again make sure you enter the minibus details accurately so that there can be no confusion about the type of vehicle you're asking to insure.
Read the terms and conditions with care so you're aware of any exclusions and, if you're in any doubt about whether the cover's appropriate, speak directly to the insurer.
By Sean Davies
[SeanSocialShare]