Guide to annual travel insurance
Key points
An annual policy may prove cheaper than single-trip ones if you make more than one excursion in a year
Take care with the policy start date if you want to benefit from cancellation cover
Remember that there will be limits on the number of days covered for each individual trip
When taking out an annual policy think about the destinations and cover areas you need insurance for throughout the entire length of the policy, not just for your next trip
If you're taking a holiday or going on business, it's advisable to take out travel insurance to cover you in the event of anything going wrong whilst you're away.
And if you take several breaks a year, it's well worth considering getting quotes for annual travel insurance (also known as multi-trip travel insurance).
An annual policy is, as the name suggests, taken out on a yearly basis and covers you regardless of how many trips you need to take.
This is different to single-trip travel insurance, which covers you only for the duration of one break.
Single trip v annual travel insurance
Annual travel insurance tends to be more expensive than single-trip insurance, but it can work out to be more cost effective depending on the number of times you're away from home.
"If you're lucky enough to have more than one holiday in a 12-month period, it may be that a multi-trip policy offers better value than selecting separate policies for each trip," said travel insurance expert Caroline Lloyd. Remember, though, that there are a number of important things to consider if you opt for a multi-trip policy...
Take care with cancellation cover
Some people delay taking out an annual policy until the day their holiday is due to start, meaning that the cover will last longer into the following year, but this can be a costly decision.
Need more information?
By doing this you'll be missing out on valuable holiday cancellation cover that can insure you against the unexpected in the build-up to your trip.
"Perhaps above anything else, it's worth noting one key point with annual and single policies - the start date of the cover," said Lloyd.
"For single policies your cancellation cover starts from the day the policy is purchased but, for annual policies, any cancellation cover won't start until the policy date start, which you'll be asked to specify at the time of purchase.
"To be covered immediately for any cancellation, you need to select the purchase date as the policy start date."
Also take care if your annual policy runs out midway through a planned trip. In such circumstances it may be worth speaking to your insurer to check whether you're fully covered.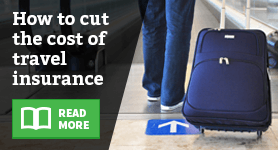 You may want to consider taking out a new annual policy running from the date you book the holiday, or a single-trip policy to cover the particular excursion you're planning.
How many days are you covered for?
Note that on an an annual policy there'll almost certainly be a restriction on the number of days each individual trip can last. Insurers commonly offer cover for a maximum of 30-45 days a trip but some include cover for up to 60 days.
If you're planning an extended trip, then you may want to consider long-stay travel insurance or specific backpacker cover.
How to buy multi-trip travel insurance
If you search for travel policies using Gocompare.com, the first question you'll be asked is whether you want single trip cover, annual (multi-trip) cover or dedicated backpacker insurance.
Look very carefully at the excess you have to pay, as insurers will often use this as a way to create attractive, cheaper policies
You'll be asked when you want the policy to start... remember that if you have a trip booked already and you want to benefit from cancellation cover you should start your policy as soon as possible.
You'll also be asked what destination(s) you require cover for and should remember to consider all the places you think you may travel to in the duration of the policy. If, for example, you're going to Europe next but you plan to travel to the USA later in the year, you'll need to factor this in.
Also try to think ahead when you're asked whether you need cover for winter sports, business trips and/or cruises. Again these may not be relevant for your next trip, but you may need such cover during the course of the policy.
You may be able to add extra destinations and/or winter, business and cruise cover later on by contacting your insurer, but it's likely that you'll have to pay an extra premium and, perhaps, an administration fee.
Choose whether you need cover for an individual, family, couple or group, then declare any pre-existing medical conditions before proceeding to the results table.
This will show you the options we can offer in an easy-to-use table that can be filtered by Defaqto star ratings, levels of medical cover, cancellation cover, baggage cover and excess liability.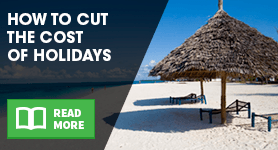 "Look very carefully at the excess you have to pay, as insurers will often use this as a way to create attractive, cheaper policies," said Lloyd.
"Premium or gold policies will typically offer higher levels of cover and lower excesses. They may also include additional cover elements such as missed departure cover, which gives you cover in the event that you are delayed on your way to the airport, through traffic or a breakdown.
"Not leaving early enough or sleeping through the alarm doesn't count though - I've nearly done that myself!"
When you see an option you like you can click through for more detailed information on the policy and, if you're happy, proceed to purchase.
By Sean Davies