Find out about the Air Travel Organisers' Licence (ATOL) scheme and how it could protect you when booking a flight and going on a holiday.
The Air Travel Organisers' Licence (ATOL)† is a UK scheme operated by the Civil Aviation Authority (CAA) which provides financial protection when you book a package holiday or flight.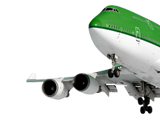 Most firms who sell air travel in the UK are required by law to hold an ATOL licence.
If you've booked with a licensed tour operator for a complete holiday package or just a flight, ATOL protects you from losing money or being stranded abroad if the tour operator goes out of business.
However, not all travel arrangements are ATOL protected - if you build a holiday by buying flights and accommodation from different suppliers, you may not be protected if things go wrong.
What does ATOL cover?
ATOL protection applies to virtually any overseas air holiday booked with a UK travel company.
It's really important that customers look beyond the price and check that the travel company has ATOL protection. Once you've confirmed this and paid for your holiday, make sure you get an ATOL certificate
Richard Jackson, the CAA
Your holiday must be protected under law if you book with a single travel firm that includes:
Flights and accommodation (including a cruise), or
Flights and car hire, or
Flights, accommodation and car hire
The scheme also applies when you book flights but don't receive your tickets immediately.
This happens most commonly with charter flights, but can also apply to discounted scheduled flights.
You're also protected if your holiday involves at least one flight to or from the UK. This would include, for example, a fly/cruise break where you depart by ship and travel home by plane, or a trip to Europe where you travel by Eurostar but fly home.
If you book your holiday with an ATOL-protected holiday company and the airline fails, the travel company is obligated to find you alternative flights or refund your money.
Why do I need ATOL cover?
ATOL protection offers practical assistance to continue your holiday and then return home in the event that your travel company goes bust.
If the travel company goes bust in the run up to your holiday, ATOL protection will ensure you receive a full refund via a clear and direct claims process.
How do I know if my holiday is covered by ATOL?
Most overseas air holidays booked with UK travel companies must be protected, but there are a few ways to check:
Before you book, check for the ATOL logo on travel company websites and promotional materials. If you're unsure, ask your travel company or agent to tell you about ATOL
Alternatively, visit the CAA website† and use their search function to check that the company you're booking with is part of ATOL
Finally, make sure you're given an ATOL certificate, which is required by law
What's an ATOL certificate?
When you book an ATOL-protected holiday, you should be given an ATOL certificate by your travel company as soon as you pay any money for the holiday - even if this is only a deposit.
Your ATOL certificate is proof that the holiday you've booked is protected by the ATOL scheme and is your guarantee of protection. It will tell you:
What's protected by ATOL
Who's covered
Who's providing this protection (the travel company's name and ATOL number)
What to do if your travel company stops operating
Keep your ATOL certificate somewhere safe and take it on holiday so you know how to make an ATOL claim if you need to. If you don't receive an ATOL certificate, contact your travel company. If you still do not receive a certificate, get in touch with the CAA.
If you book different aspects of your holiday through separate companies - ie a DIY holiday - you're unlikely to be protected by ATOL
You should always check that your travel company can provide an ATOL certificate before any money is taken for a booking.
If the company you booked your holiday with fails and you do not have an ATOL certificate, you can still lodge a claim with the CAA.
Exceptions to ATOL protection
Flight-only bookings
If you book a flight with an ATOL holder and you receive an ATOL certificate as soon as you make payment, your booking is protected if the ATOL holder fails. The ATOL holder is also obliged to offer a refund if the airline that you're booked with fails financially.
If you're not ATOL protected and book with a travel agent, make sure you receive your airline tickets as soon as you pay.
This should ensure that the airline honours your booking if the travel agency goes under. This doesn't mean that you're directly protected against the airline failing, so check whether your travel insurance will cover this - you'll need to look out for scheduled airline failure insurance (Safi).
Booking with different companies
If you book different aspects of your holiday through separate companies - ie a DIY holiday - you're unlikely to be protected by ATOL, unless any of the individual components of your holiday meet protection requirements.
If one component falls through, you may be unable to use the others - like the hotel or car - and you may lose the money you paid for them.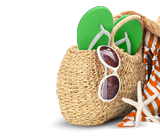 Claiming under ATOL
What should I do if my travel company collapses?
If your holiday's protected by ATOL then you shouldn't lose out. If you're on holiday when the company collapses, the CAA should ensure that you can finish your trip and return home. If you're yet to embark on your trip, the CAA will ensure you receive a full refund.
The CAA will ask you to fill in a claim form and send tickets and receipts. They aim to supply your refund in six-to-eight weeks.
Booking with travel firms which don't offer ATOL protection
European travel agencies who sell holidays - including flights - in the UK are not required by law to hold an ATOL licence, meaning that when you book with them you're not covered by the same protection.
Under EU legislation, however, travel firms selling package holidays within the EU must provide financial protection to customers. This protection will be provided by the country's relevant authority, who you'll need to approach.
Check whether there's financial protection available to UK customers through the other country's scheme. Some firms' websites may include protection statements, but not any specific information on how the arrangements would work for UK customers.
If financial protection is offered, the CAA advises that:
You look for evidence that protection will be provided to UK consumers
You check the level of protection in place to ensure it will refund all affected consumers' claim(s) in full
Establish what the practical steps are for submitting a claim
Booking with a company that doesn't offer protection could put you and your money at risk. If your travel firm collapses while you're abroad you'll have to find, and pay for, your own way home.
While your travel company would have already paid for your hotel, you may find yourself having to pay twice as the hotel owner may not have been paid.
Beware fake websites
The CAA has warned consumers to beware of holiday websites displaying a false 'ATOL Protection' logo. Signs of a bogus site include unusually cheap flights, poor contact details and no online payment facility, according to the CAA.
Bogus websites are usually active for a few weeks before being shut down, and are operated from multiple countries.
All ATOL-protected logos should include a reference number, whch is four-to-five digits long and may have a 'T' at the start - if this is not included, it could be a scam. Input this reference number into the ATOL database with the travel company name to check if it's legitimate.
"ATOL gives you the peace of mind that you won't lose your money and will get home safely even if your travel company goes bust," said the CAA's Richard Jackson.
"However, we are aware of a number of bogus websites advertising unusually cheap deals, which are operated from abroad and falsely claim to have ATOL protection.
"It's really important that customers look beyond the price and check, and double check, that the travel company has ATOL protection. Once you've confirmed this and paid for your holiday, make sure you get an ATOL certificate."
Is there an alternative to ATOL protection?
In some cases, you may be able to reclaim the money from your credit card company.
If you pay for anything between £100 and £30,000 per person, per component, of the holiday, under section 75 of the Consumer Credit Act credit card firms are jointly liable with retailers if something goes wrong.
So you should get money back for non-refundable travel or accommodation if the provider goes bust.
If you're doing a DIY holiday then travel insurance can be an alternative to ATOL cover in the event that your airline or hotel provider goes bust.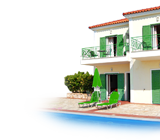 You should not assume that this protection is included, however, so make sure you check your policy's terms and conditions.
This doesn't mean that ATOL protection is an alternative to travel insurance - a good policy can help you in a number of other instances, such as if you fall ill while on holiday and need medical cover, if your luggage or personal possessions are lost or stolen, or if you need to cancel your trip.
By Emily Bater
[SeanSocialShare]