Find travel insurance for your visit to the island of Bali
Whether you're going to Bali to sightsee, surf, or just relax in a spot where you know your pound is going to stretch, it's always worth looking into the best travel insurance cover for your needs.
Key points
Make sure your policy covers cancellation or delay due to volcanic activity
If you want to see the wildlife, make sure your policy covers theft by monkey
Make sure you're fully vaccinated before you travel
From its monkey sanctuary to the beautiful scenery, Bali is a land rich in culture and history, making it a prime tourist spot.
But before you jet off, let's get that travel insurance sorted.
Find the cheapest travel insurance for Bali 
It's always worth insuring your holiday, but if you're worried about the cost, fear not. It isn't too expensive. 
Single-trip insurance
A single trip for a single adult could set you back a very modest sum, depending on your provider, travel dates and personal circumstances. 
Be careful: the cheapest policy may not cover everything you need, so it's worth checking the fine print to see what's covered and what isn't.  
Hopping between Bali and Gili? Think about multi-trip insurance 
If you fancy getting away from the sights and sounds of Bali, you can take a boat out to the Gili Islands and enjoy the quiet beaches or a swim with the turtles. 
It may be worth investing in multi-trip insurance for such an undertaking. 
The Gili Islands are just as much a destination as Bali, so you may not be covered by a standard single-trip policy if you do decide to visit. 
Annual insurance for travellers and backpackers 
For more regular travellers, or those looking to backpack through the mountains and rainforests, it would be more worthwhile taking out annual or backpacker cover.  
Annual cover might sound excessive, but it saves frequent travellers money over time, as they needn't get a new policy for every trip.  
Backpackers might appreciate the more tailored policies that backpacker cover offers. 
What medical cover will I need in Bali?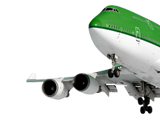 Hopefully you won't need medical cover. But it's better to have it and not need it than find yourself in need of it should you get bitten by a snake.  
What's the healthcare like in Bali? 
Most small injuries can be treated easily, but for anything more serious, tourists are usually directed to the BIMC clinic.† 
This can be a costly course of action, so it's wise to invest in a medical insurance policy before you go, as this will help with the costs. 
Staying healthy in Bali – get the right jabs before you travel 
The only necessary vaccination is yellow fever, but this is required by international regulations rather than specific to Bali. 
Otherwise, the recommended vaccinations cover tetanus and diphtheria, MMR, typhoid and Hepatitis A.† 
While malaria exists in Bali, it isn't a big risk, so you can protect yourself with a spray containing DEET, a mosquito net and long sleeves.  
Will my travel insurance cover every medical emergency on Bali? 
A standard travel insurance policy isn't likely to cover every potential medical emergency you might encounter in Bali.  
It's a good idea to get separate medical cover just in case.  
Natural disasters and bad weather in paradise 
Bali is particularly prone to flooding during the wet season, experiencing two sets of floods in February and November 2017.  
It's also a hotspot for volcanic activity, sitting as it does inside the Ring of Fire, an area in the Pacific Ocean known for earthquakes and volcanic eruptions. 
Bali volcano eruptions, floods, and natural disasters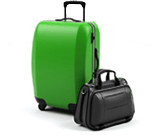 In November 2017, Mount Agung became much more active.†
Its previous eruption in 1963 had killed over 1,900 people, so the government moved quickly to evacuate more than 100,000 in the wake of the 2017 activity. 
This was not the only natural disaster to befall Bali in 2017 - floods and landslides hit the region in February and killed about 15 people. 
The area is also subject to devastating tropical storms, which can lead to further flooding as it did in November 2017.  
In the event of cancellation or delay, am I protected? 
Normally, most insurance policies cover flight delay or cancellation. 
However, we recommend that you check the wording of your policy carefully to make sure you are covered in the event of volcanic activity interrupting your plans.  
Phone your provider to discuss it if you aren't sure.  
Mishaps in Bali 
You are as likely to fall victim to theft or an accident in Bali as anywhere else. Though in some places the thieves won't necessarily be humans… 
Cover for theft on the island 
A lot of policies will offer cover for general theft as long as a police report is provided to the insurers.  
Many policies do cover theft by monkey, so if you're the victim of a simian thief, try to get a report from an official to help make sure your insurance pays out. 
Protection for accidental damage 
Most travel insurance policies include accidental damage as standard, but check your policy wording. 
Insurance for loss… Now, where did I leave my passport? 
Most policies will cover lost baggage, but make sure your policy includes this before you go. 
If you lose your passport, you can contact the British Consulate for help.† 
Wildlife and safari cover 
Few policies explicitly cover travelling into a wildlife park, but this doesn't prevent you having your possessions insured against theft-by-wildlife (not a technical term). 
See also:
Holidays in Bali
Flights to Bali
Ubud monkey sanctuary 
The Ubud Monkey Forest is a sacred forest dedicated to the conservation of a variety of monkeys that live in the region.†
However, the monkeys are known to steal tourists' belongings, including jewellery and flip-flops, so be careful!  
You may be covered by your policy, but it can be hard to get your stolen belongings back.  
Komodo dragons on Komodo Island 
There are Komodo dragons on Komodo Island, but they tend not to attack humans unless seriously provoked, so you can visit the island in relative safety.† 
Pit vipers, king cobras and sea snakes 
Indonesia is home to several other dangerous creatures besides the Komodo dragon, and snakes feature highly on that list.  
Pit vipers, king cobras and sea snakes all call Indonesia home, and are all harmful to humans.  
None of their bites are immediately fatal, but make sure you get to a doctor as soon as possible if you are bitten.  
How to bring down the cost of travel insurance to Bali 
So, if you want to get up close with a Komodo dragon, or see the monkeys in Ubud, we can help you get the cheapest travel insurance for your trip to Bali.  
By Nick Dunn