Explore Rio de Janeiro, Ipanema and Copacabana but first...compare travel insurance quotes
Compare travel insurance for Brazil and get protection for the trip ahead that includes healthcare, cancellation, and loss and theft.
Key points
Brazil should be covered under worldwide travel insurance and if you aren't going via the USA or Caribbean, try and find a travel insurance policy that doesn't include them as it might be cheaper
Check with your home insurance provider to see if your policy offers cover away from home for your pricey possessions
When comparing travel insurance policies, be aware of exclusions – you don't want to invalidate your policy because you weren't wearing protective equipment
Been thinking of never-ending idyllic coastline lately? What about lush rainforests and towering mountains? Are you daydreaming about the vibrancy of Carnival?
It sounds like you're in need of a holiday to Brazil, and you'll need some travel insurance to go with it. 
Is Brazil covered under worldwide travel insurance?
There are typically two types of worldwide cover: either including or excluding the USA and Caribbean. 
Make sure the policy you pick covers travel to South America and Brazil, and if you're planning on visiting any other destinations during your trip, that each of those is also included as part of your cover.
Should I buy a single or annual policy?
If Brazil is your only destination or you're unlikely to go on more than one additional short break in the next 12 months, then single-trip cover might be the best option. 
On the other hand, if you're a regular traveller, annual cover could be just right for you.
So you've packed your sunglasses and floppy hat, but here's what you need to know about cover from an insurance policy.
Healthcare in Brazil
The Foreign and Commonwealth Office states that "foreign nationals are entitled to emergency medical treatment in Brazilian public hospitals" but warns that these public hospitals tend to be busy.†
Your travel insurance policy should cover you for the cost of private medical cover, such as treatment and procedure fees, ambulance costs, and sometimes even emergency dental treatment, depending on your level of cover.
Repatriation insurance for Brazil
Repatriation insurance covers the organisation and cost of getting you back to the UK, expenses for someone to stay with you until you can go home, and repatriation of remains in a worst case scenario. 
Cancellation and curtailment
Curtailment cover means that you can claim money back for the unused parts of your holiday and what it cost to get back home - within reason of course.
If you need to cancel your holiday and wave so long to those Brazilian beaches, you'll need to provide your reasons for cancellation to your insurance provider.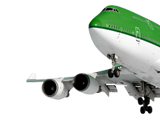 Cancelled flights to Brazil
Most travel insurance policies don't cover the costs of cancelled flights, so you'd need to contact your airline.
Some airlines may not cover flight cancellation either, or may be able to cover the cost of your expenses if you're delayed for a certain length of time. Be sure to check their terms, and keep your receipts. 
Crime and theft in Brazil
In 2017, crime in Brazil increased, particularly in its biggest cities.
It's important to keep up to date with foreign travel advice before you take your trip, or you can always check with your hotel when you arrive for the latest, local info.†
If you need to make a claim following a theft or crime, you'll need to provide proof that you owned the item that was stolen. 
What your insurer considers as proof will be detailed in your travel insurance documents. 
Accidental damage and loss
You wouldn't want to be stuck in Brazil without your beachwear and sun protection cream! 
Luckily most companies offer cover for lost and delayed luggage, but this can vary.
Did you know...?
The official language spoken in Brazil is Portuguese. Want to say 'hello'? It's 'Ola!'
It's sometimes easier to have cover away from home on your home insurance policy for expensive jewellery and tech.  
Check your travel and home insurance policies to make sure you're getting all the cover you need for your belongings.
Personal liability
You're weaving your way through the busy streets of Brazil, and you accidently knock someone's teeth-clenchingly expensive mobile phone to the floor. 
You don't want to be liable for potential damages. 
Enter personal liability cover! It's cover that prevents you paying for accidental damage or injury to a third party. 
Brazil's extreme sports and water sports
There's plenty to do in Brazil if relaxing under a parasol isn't your thing. 
If you've got a taste for extreme activities, like climbing and bungee jumping, you'll want to take a look at getting adventurous sports insurance.
For more water-based activities, you may want to consider getting some water sports insurance, to give your inner mermaid peace of mind.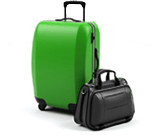 Common exclusions
Although travel insurance can offer cover for a number of different scenarios, there still will be exclusions to look out for.
Pre-existing medical conditions
Some medical conditions may not be covered under standard or specialist (like water sports) insurance policies. 
Declare any pre-existing medical conditions when you're comparing travel insurance quotes - not doing so could void your cover if you need to make a claim. Honesty is the best policy!
Safe and sound
If you fail to wear protective gear, like helmets or elbow pads, or you drink alcohol or take drugs before a mishap, your cover might be invalidated, so check the terms carefully. 
Find cheaper travel insurance for Brazil
Comparison sites like GoCompare let you view policies from different insurers, enabling you to pick the best one to suit your needs.
For more ways to get cheaper travel insurance, check out our top tips. 
The more you save, the more you can spend on an epic Carnival costume! 
…and other more practical things, of course.
By Amy Smith