Guide to arranging business travel insurance
Key points
Watch out for exclusions regarding business use in your policy's terms and conditions
If using our travel insurance comparison service, tick 'business trip' under cover options
When you're on the road an appropriate travel insurance policy is always advisable, and that's no exception if you're away with your job.
Business travel insurance can offer frequent travellers a quick escape from mishaps like a stolen bag or cancelled flight, allowing you to continue on your way swiftly.
How do I find business travel insurance?
If you choose to compare travel insurance through Gocompare.com, when you enter the quotes process you'll be asked a few questions and will be able to tick 'business trip' under cover options.
If you select this, your results page will only display policies that include cover for business trips.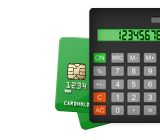 However, it's important to remember that features and levels of cover will vary from policy to policy, so it's essential that you read the terms and conditions before purchasing to ensure you have the right product.
What does business travel insurance cover?
Business trips may mean travelling with laptops, tablets and smartphones - all these could be covered, but check the policy wording before deciding on cover and watch out for any exclusions regarding business use.
Need more information?
If you're travelling on behalf of your employer they'll likely cover the cost of your flights and hotels, but if you're self-employed missing connections could prove a costly mistake.
Again appropriate insurance could cover any extra expenses you incur.
Replacement colleague cover is another added extra offered by some policies.
If you find yourself unable to fulfil your duties, this sort of insurance will allow a colleague to take your place.
Cover for UK domestic trips may be included, too, if you find yourself in a business park off the M5 rather than more exotic climes.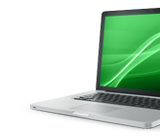 Combining work and play?
Travelling for business doesn't mean you can't enjoy your time away - in fact, taking part in activities such as golf and water sports may be part of networking and doing your job.
Some policies cover the cost of golf clubs and sports equipment as standard, but check your policy wording to see what is and isn't covered.
What if I travel several times a year?
Travelling regularly for business could mean that you would benefit from an annual multi-trip policy, allowing you to take as many trips as you need each year.
It's essential that you know what insurance you have in place and whether you need additional cover
Caroline Lloyd, Gocompare.com
What should I look out for?
If you're made redundant because of misconduct or you resign before travelling, a policy may not cover you.
You might also find yourself out of pocket if you had received a warning of redundancy before you bought the insurance or at the time of booking.
If you're taking business goods or materials along with you, loss or damage to these may not be protected under your policy - check your terms and conditions.
Check you're not already covered
Some employers offer their staff insurance when travelling for business, so make sure you're not covered before taking out a policy.
It's important to make sure you avoid doubling up on any insurance, as apart from costing you money you may find yourself paying more for insurance in the future.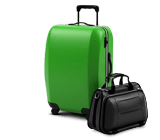 Most insurance policies have contribution clauses which state that if cover is provided by another insurance policy and a claim is made, the respective insurer would only pay their share of the claim.
"It's essential that you know what insurance you have in place and whether you need additional cover," said Gocompare.com's Caroline Lloyd.
"The important thing with insurance is to check everything - what you're covered for, whether you have enough cover, what the excesses are, whether the country you're travelling to is included, what the insurer's contribution clause is and how you would be affected should the worst happen.
"You would think that having more insurance is better, but that's not necessarily the case. Over-insuring could result in you paying more at renewal should you make a claim."
By Emily Bater