O, Canada, the true north strong and free. Don't forget to pack your travel insurance though!
Jetting off to Canada? Make sure you get the right travel insurance before you go. Read on to learn more and compare quotes.
Key points
Canada is typically covered by worldwide travel insurance policies
Holidays involving extreme sports will need a policy that covers the chosen activity, e.g. skiing or snowboarding
If travelling using an IEC Working Holiday Visa, your travel insurance must cover the entire length of your stay
Getting travel insurance for Canada can be muddy waters to navigate, particularly if you dream of working in Ottawa, or if you've planned an extreme snowboarding trip to Alberta. 
Luckily, this guide will help you wade through it and make sure you're fully covered from sea to sea.
If you're planning a trip to 'The Great White North', you may be asking yourself a few common questions as you're shopping around for insurance...
Do I need travel insurance for Canada?
If you're planning a trip to Canada, it's a good idea to have travel insurance for a number of reasons.
For instance, Canada is renowned for its Mounties, but the horseback law enforcement won't protect you from flight cancellations or lost luggage, or pay up if you need legal support while you're away.  
For tha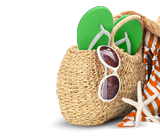 t, you'll need relevant travel insurance.
Typical packages include the following protection:
Medical care
Repatriation cover
Cancellation and curtailment
Theft, loss and damage
Personal liability cover
Depending on your age, the purpose of your visit and medical situation, it's worth keeping in mind that you may need to pay extra for additional cover.
Healthcare in Canada
The UK does have mutual healthcare agreements with several non-EU countries, but unfortunately, Canada is currently not one of them. 
If you fall ill or get injured, you could visit Canada's hospitals and doctors for treatment, but only for a fee.
The Canadian government won't cover any medical services needed by visitors, even if you have dual citizenship, and emergency treatment can reach as much as six figures. 
To avoid falling foul to unforeseen healthcare needs, make sure the travel insurance policy you choose has healthcare cover included, and pay close attention what conditions and injuries are covered.
Read more about travel insurance and medical cover.
Bear in mind that the circumstances of the injury or illness are considered by the insurer too.
For instance, if you act dangerously, or fail to take care in Canada, (for instance, not wearing a life jacket while canoeing in Nova Scotia) that may invalidate your cover and the insurer will not usually honour a claim.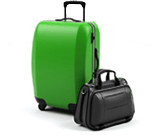 And, pre-existing medical conditions may raise your premium price too, so if you're a pensioner with a heart condition hoping to skydive over Niagara Falls, expect a hefty price tag, if you can get cover at all. 
If you fail to disclose a pre-existing condition to an insurer, you may invalidate your cover and be left to foot the bill, should you suffer a relapse while away.
What kind of insurance covers Canadian travel?
A number of non-EU countries commonly fall under "European" classification, however, Canada is rarely – if ever – included in that list. 
Instead, Canada usually falls under worldwide travel insurance and, as such, insurance for Canadian excursions could be more expensive than a European destination, simply to cover the costs of any potential healthcare you receive. 
Remember to compare travel insurance policies and shop around to find the right price for your budget and travel circumstances.
You may also need a specialist policy if you're travelling for work, or you're hitting Banff for snow, ski and extreme sports trips, more on that later. 
Do I need a single or annual policy?
If you are intending on travelling several times within a 12 month period, an annual package may be for you. 
Annual policies can be more economical for frequent travellers, even if you're here, there and everywhere in the UK too. 
It's worth keeping that in mind if you're planning on spending NYE in NYC or there's a Vegas stag or hen do on the cards.
Duration of your trip
Those familiar with the Commonwealth Games will be well aware that Canada is a member of the Commonwealth (and a pretty awesome sporting nation at that). 
As such, Canada and Britain have strong links internationally and British citizens typically don't need a visa to visit Canada.
However, several things change for those opting to live and work in Canada for a prolonged period of time - travel insurance is no exception.
Short visits to Canada
For short stays in Canada, visitors only need to apply for an Electronic Travel Authorization (eTA) in order to ensure authorised travel through the Canadian airports.†
Similarly, you will only need single-trip insurance to cover the length of your stay.
Insurance for two-year trips to Canada
However, if you are planning on staying in Canada for over 90 days, you will need to apply for a Canadian visa.†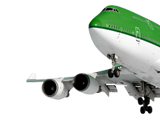 You will also need a longer-term insurance policy, or an annual insurance policy. 
You can even buy a policy that'll cover you for 24 months, so be sure to shop around to find the right policy for you and your trip. 
Working holidays to Canada
The IEC Working Holiday Visa in Canada programme provides working permits of 12 to 24 months to visitors aged between 18 and 30.† 
Successful applicants are chosen at random until all vacant spots are filled. 
If that includes you, congratulations! 
Full travel insurance for the length of your stay is a mandatory condition of the IEC Visa, so make sure your policy has you covered for the correct period of time. 
Failure to do so could see your Visa reduced on the spot, while arriving with no cover at all can invalidate your Visa entirely.
Travel Insurance for extreme and winter sports
With wintry climates and snowy landscapes, Canada is a hugely popular destination for skiing, snowboarding and adventurous sports, even a spot of ice hockey, if you're brave enough. 
See also:
Whether you're planning to slide down the snowy mountains, climb up the rocky side of them or jump off the very top, always make sure your insurance has you covered for the task at hand. 
A medical bill without cover could leave you on thin ice with your bank manager long after you return.
You can also invest in specialist sports policies, such as trekking insurance, that will insure you for certain altitudes – ideal if you're climbing up the Rockies. 
By Martyn Grant